Food & Wine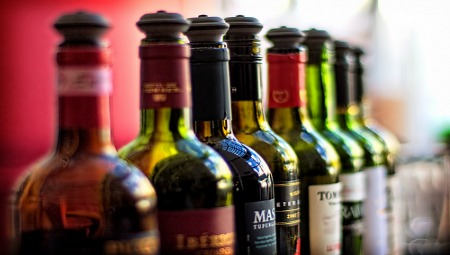 Published on October 17, 2012 | by Daniela
0
Wine Festivals Around Europe
Wine festivals are celebrated throughout the year around Europe. As in many Mediterranean countries wine is art, culture, and especially tradition, we can say that this is the time of year when wine is celebrated with a little less commercial approach, gaining a strong symbolic value instead.August, September and October, generally mark prime time for the annual grape harvest for most wineries in Europe. Harvesting grapes to make wine is the busiest time of the year for a winery.
By the words of an unknown author: "With wine in hand, one reaches the happy state – where men are wise, women beautiful; and even one's children begin to look promising". Therefore, festivals and events focusing around the excitement of the annual grape harvest keep the tradition and anticipation in full bloom.
Here is our personal agenda for October and November, so, if during one of your autumn trips you want to take a break and enjoy a wine festival, you know what's going on and where. Meet you there!
One of the best events in Germany is the Neustadt Grape Harvest Festival in October, when wine queens from various wine growing regions along the so-called Weinstrasse come together to elect the "German Wine Queen". Takes place approx. the first 2 weeks in October.
A Weinbergfest will be held in Klöch, Austria, on October 26. Local wineries will spoil you with culinary delicacies, fine wines and good music. Amid chocolate and smell of roses…
A must for wine lovers visiting Switzerland is Expovina, 1 to 15 November 2012. It takes place on board 12 boats anchored near Bürkliplatz, Zurich. Opens daily at 12.00, with 4,000 wines from 22 countries: good luck!
From November 10 to 12, the Merano Wine Festival celebrates its 21st edition with events, and tastings of course, at the Kurhaus of Merano, South Tyrol. This is the most anticipated food and wine event in Italy.
At London Wine Show, Olympia, amateurs and connoisseurs can sample wines from across the globe and brush up their knowledge with the help of wine producers and recognized experts. The 2012 edition runs from 9 to 11 November.
Sarmentelles en Beaujeu, Beaujolais Festival, is a French 5-days wine festival of food and wine to celebrate Beaujolais Nouveau: November 14th to 18th, 2012.
The discovery of a wine is of greater moment than the discovery of a constellation. The universe is too full of stars. ~Benjamin Franklin
Photo by alexbrn