Italy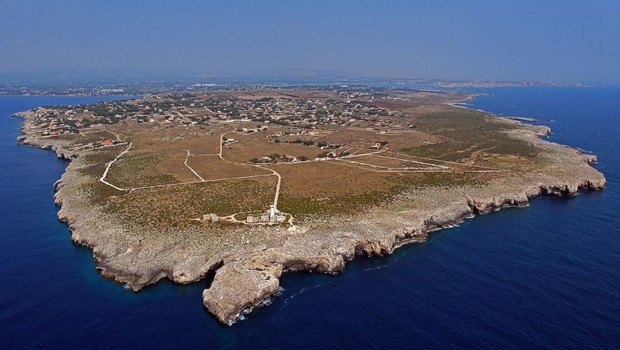 Published on May 20, 2011 | by Andrea Guerriero
1
Welcome to the Plemmirio, Syracuse – the magic of a pristine underwater world
The Marine Protected Area of Plemmirio extends around the Maddalena Peninsula, from Punta della Mola to Punta Milocca, a few kilometres south of Syracuse, in southeastern Sicily.
An ancient sea, sailed by belligerent fleets from Carthage, but also by merchant ships of the ancient Greeks and Romans. The seabed of this area still retains full evidence of these routes as a jealous guardian, offering divers the chance to "discover" an underwater archaeological world of amphorae, wrecks and anchors of various sizes, nature and ages, but also caves dug in time in the bare white and calcareous rocks.
Along with the spectacular scenery and the numerous marine species, these fissures make even more attractive and striking the diving tours of thousands of fans that every year, when summer arrives, love to dive in the clear waters of this marine reserve.
Founded in 2005, the Marine Area of Plemmirio is the youngest marine oasis in Italy. It covers an area of about twelve kilometers of coastline and more than 2,500 hectares of sea.
The protected marine area is divided into three parts designated as A, B and C, with the aim to provide maximum protection to the areas of greatest environmental value, which mainly fall in the " integral reserve" area (A) – the true heart of the marine reserve. A series of activities – including diving – are allowed in Area B, called "general reserve", although regulated and licensed by the management. The Area C is instead the "partial reserve", where lies the greater extension of the marine protected area.
There are about fifteen spots identified by a specific name, but a little everywhere around the Maddalena Peninsula, each diving is a breathtaking experience. The most picturesque routes are those along the La Lingua Del Gigante (i.e. The tongue of the Giant) – a simple and fun diving point with a maximum depth of 25 meters; the Ridge of Punta Milocca – located to the south, about 400 meters from the shore; the Cave of Stalactites on the opposite side, further north, where swimming underwater you reach the sea level, to admire a surreal show: only stalactites and stalagmites and a strong smell of moisture. Throughout the coastal area there are many marine species, such as shrimps and sponges, as well as many fish, especially moray eels. Heading out to sea instead, you can run into dolphins, tuna, sharks and whales.
However, the marine area is not only sea. All around, in a Mediterranean Scrub dominated by the presence of the Saw Palmetto, there is a great proliferation of life. And then how not to mention Syracuse itself, the birthplace and cradle of the culture of Magna Graecia, which is present in everything, from architecture, to gastronomy and folks.
Photo by ciccioetneo