Europe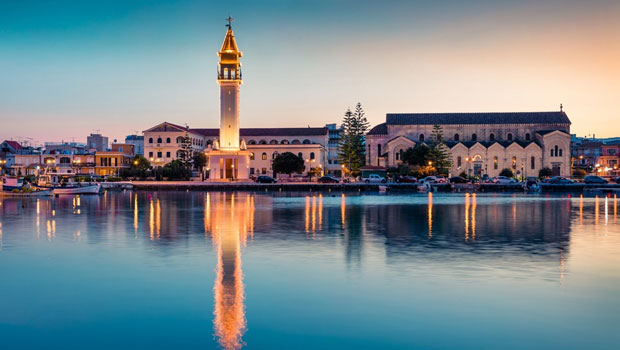 Published on January 30, 2019 | by Andrea Guerriero
0
10 Exciting Things to do in the Blissful Island of Zakynthos
When planning for that Greek holidays of yours, the majestic islands of Santorini, Mykonos, Crete and Corfu are probably already on top of your list of grandiose places to visit in Greece. Whether it may be strolling around the impressive white stone houses in Santorini, learning more about the history of the long-lived Greek ruins in Mykonos, or venturing out to Angelokastro Castle in Corfu to learn about art and do some sightseeing, you will never run out of awesome and exciting things to include in your detailed travel itinerary for your upcoming vacation in beautiful Greece.

But, what about taking a little detour from the usual tourist spots in Greece and heading to the heavenly paradise of Zakynthos instead? If you have never heard of Zakynthos, it's a blissful island in Greece located at the Eastern part of the Ionian Sea. The island is surrounded with fine white sand beaches with pristine bodies of water, magnificent caves, and charming villages. You need not worry about booking a safe and pleasant accommodation in this paradise because there are beautiful famous villas in Zakynthos like Artina Villa. The dreamy island of Zakynthos has a lot to offer and we have listed 10 exciting things you can do that's definitely worthy of your time: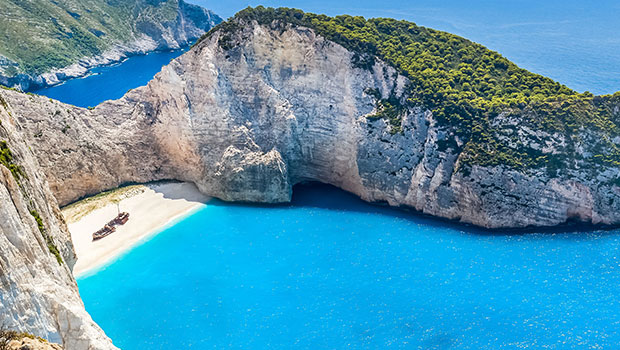 Take a trip to the famous Navagio Beach

The Navagio Beach is a well-known tourist destination in Zakynthos. In this island, you will be able to witness the famous shipwreck that crashed in the said area after being chased for illegally bringing in alcohol and cigarettes back in the day. If you want to get a glimpse of the captivating view the island offers from up above, you might want to consider renting a car so you can drive going to the cliffs surrounding the beautiful island.
Rent the luxury villa of your dreams
Whether you're traveling with the whole clan or it's just you and your lover, renting a lovely villa where you can lounge and doze off after a long day sounds like a good idea. If you're looking for an elegant and cozy villa in Zante, check out Artina Luxury Villa. The villa offers guests premium facilities, picturesque views, and superb services that will make you enjoy your vacation even more.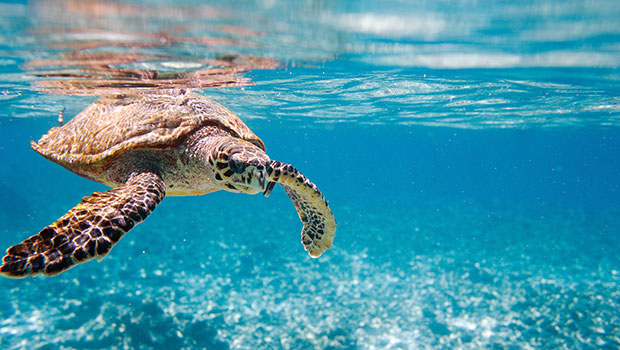 Swim with adorable turtles in Marathonisi Island

If you're adventurous and always on the lookout for amusing things to do on your bucket list, we're pretty sure you'll have a great time swimming with sea turtles in the gorgeous island of Marathonisi. Getting there is easy, you can get a boat ride from Keri.
Go snorkeling in Keri Caves
Get ready to be astonished by the fascinating marine life that can be found in this breathtaking cave in Limni Keri. Don't be surprised if you spot adorable sea turtles swimming around the pristine waters surrounding the caves (because there are also tons in here!)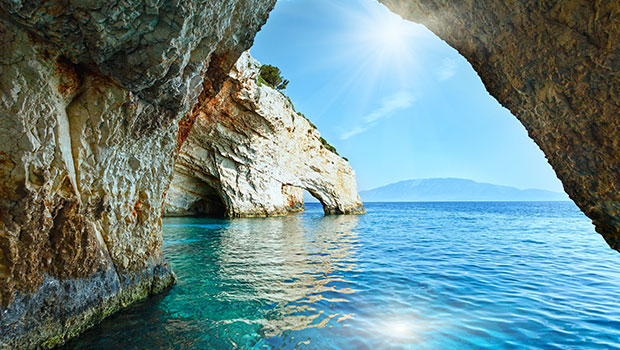 Take a day trip to Blue Caves

Blue caves is another must-see destination in Zakynthos. Just like Keri Caves, the bodies of water here are crystal clear and the surroundings are just spectacular. It is also an ideal place to go for a dip, diving, and snorkeling.
Sail away to Laganas and experience their vibrant night life

Although you probably will never run out of beaches to see in the majestic island of Zakynthos, make sure to include Laganas beach on your long list of wonderful places to visit. Spend a night wine tasting in their taverns or dance all night with the locals and tourists in different pubs and bars there.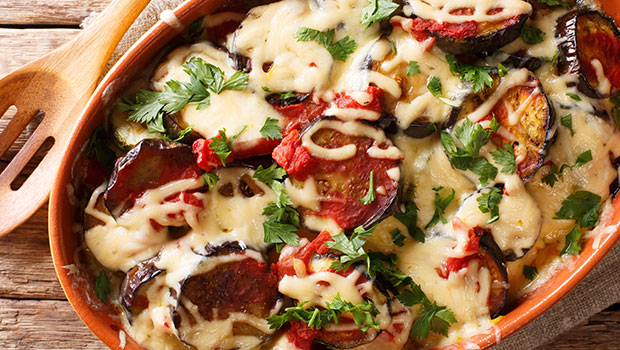 Taste their appetizing food specialties
You should never leave Zakynthos without tasting their famous appetizing meals and delicacies. When it comes to their specialties, we suggest that you taste the popular Moussaka, Stifado and Paidakia. If you're in the mood for some sweet treats on the other hand, try out Baklava, Bougatsa, and Frigania.
Stroll around charming villages

Allot a day or two strolling around the quaint villages filled with ancient stone houses and small streets around Zakynthos. Our top picks would be Limni Keri, Agios Leon, Katastari, and Kambi villages. If you're thinking about renting a place in one of the said villages for a day or two, there are a lot of luxury villas in Zakynthos that you can choose from.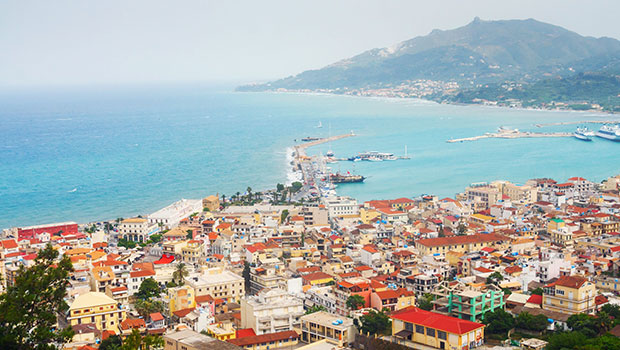 Wander around Zakynthos Town
Zakynthos or Zante Town is the capital of Zakynthos. If you want to learn more about the history of this gorgeous island, this is the place to be. The town is filled with famous historical places and museums like the Byzantine Museum, Strani's Hill, and the church of San Dionisio.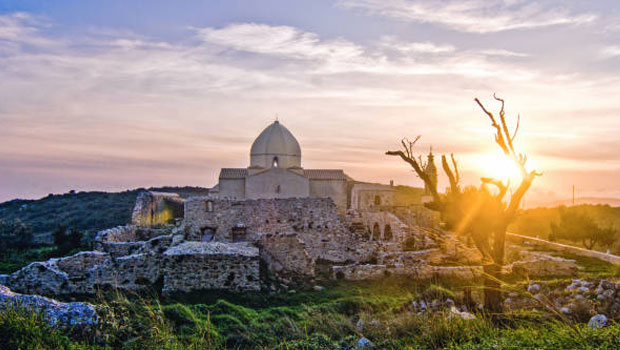 Trek your way to the top of Mount Skopos
If you're in the mood for a hiking trip, we suggest trekking your way to the top of Mount Skopos where the famous Monastery of Panagia Skopiotissa is located. Just a warning, climbing Mount Skopos will require you to have a lot of energy and patience because there are quite a lot of difficult paths there that you'll need to go through.
There are definitely more exciting things to do in this heavenly island of Zakynthos, but we hope that this little guide greatly helped you in planning your upcoming vacation in Greece. We're pretty sure you'll have a grand time. Enjoy!