Food & Wine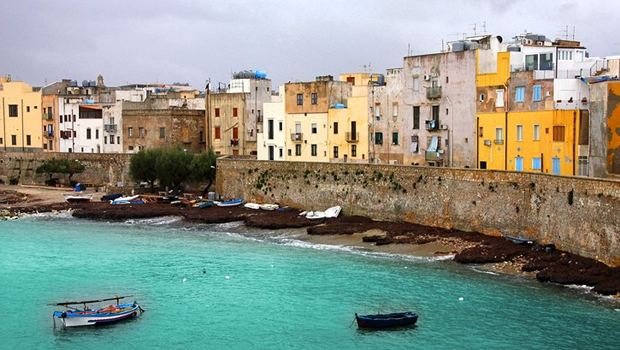 Published on April 27, 2018 | by Diego Garzon
0
Trapani Food Landscape
The Italian island of Sicily feels like a world apart from the Italian mainland and Europe. It's a melting-pot of different cultures and civilizations that have left a lasting influence on the island over the centuries. At the westernmost point of the island of Sicily lies the beautiful coastal city of Trapani. Here the crystal clear waters and traditional cubic houses create a picturesque Mediterranean scene, and it's easy to see why it's a top vacation destination.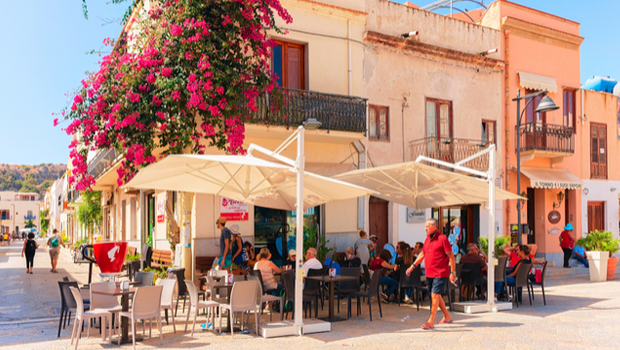 Trapani's Old Town is rich with the history of a various civilizations that lived and passed through the island over many centuries. Each civilization left its own cultural heritage and the town is a blend of magnificent architecture and an incredible gastronomic fusion. Trapani is part of the largest marine sanctuary in Europe and, at just 50 miles from Africa, the geographical closeness to the African continent, combined with the cultural closeness to Italy and Europe, make a rich gastronomic landscape. The food in Trapani is packed with spices and flavors with African roots, delicately rich sauces and pastas from Italy, and fresh seafood. So, food-lovers get ready to salivate with this guide to Trapani´s food scene.
Seafood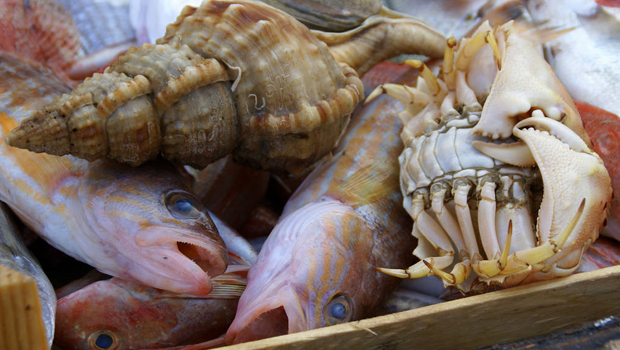 As Trapani is a coastal city, seafood is one of the staple dishes. The area's fishing industry provides a huge variety of different fresh fish, shrimp, lobster, mussels, octopus, calamari, and other seafood, that make the base for some of the most spectacular dishes. A definite must-try in Trapani is tuna. Have it sliced, smoked, as a tuna steak, grilled with tomato, as Spaghetti con la Bottarga (which is a local delicacy of salted, cured fish roe, typically bluefin tuna), or in any other way. For a simpler taste, try Polpo Bollito, which is boiled octopus. It's simply delicious. Or, go for something a bit more exotic with Trapani´s typical Lattume di Tonno (tuna testicles), which is a delicacy prepared by slicing, blanching, dusting with flour, and then pan-frying the fish in olive oil.
Italian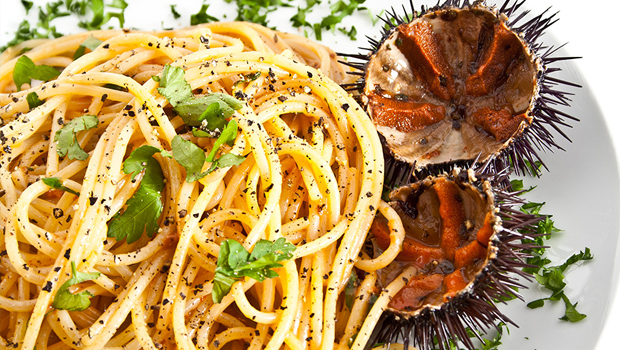 This abundance of seafood is combined with classical Italian ingredients such as pasta, cheese, tomatoes, basil, almonds, eggplant and olive oil. The result is an Italian seafood fusion that includes must-try delicacies like Cabbucio Trapanese, which is a pizza-dough sandwich seasoned with extra virgin olive oil, anchovies, rosemary and tomato slices, and can be found in almost every pizzeria in the area. Another top dish is Spaghetti ai Ricci. This delicious pasta dish consists of skillfully prepared sea urchins mixed with spaghetti. It sounds simple, but it takes a long time to clean and prepare the sea urchins. However, the result is a delicate and slightly salty taste to die for. Don't be shy and give it a try.
African and Arabic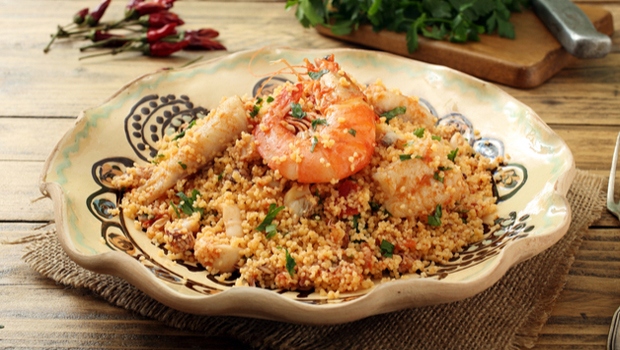 Sicily is one of the region's closest points to Africa. A few miles away from Tunisia and Libya, as well as close-by countries like Egypt, Greece, and Turkey, Trapani (like the entire island) has been infused with spices and flavors with African and Arabic origin. One of the most popular dishes to arrive from this fusion is Couscous. Originating in north Africa, couscous is basically semolina mixed in a bowl with water to make it coarse. In Trapani, it's prepared with fish broth and topped with fish and seafood. They might not let you pass through customs on the way home if you don't try the fish couscous, the dish is really that popular.
Desserts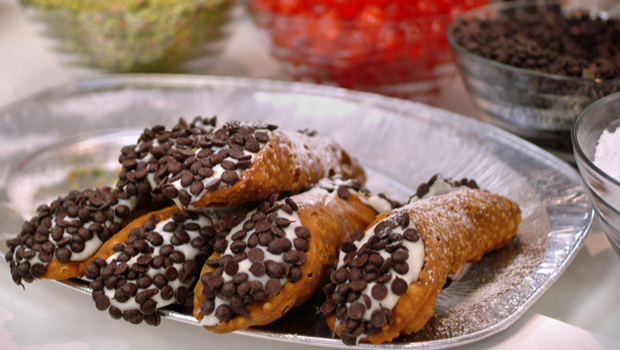 No Italian meal is ever complete without proper dessert and wine, of course. Luckily, Trapani's menu of desserts includes a variety of delicacies that will make you want to save room for dessert every time. Cannoli, is one of Sicily's most iconic desserts. It's a tube of crispy delicate dough filled with fresh ricotta cream. In Trapani, as in other areas, they include chocolate chips in the filling. A local variant is the Graffe, which is a sweeter version of Cannoli dusted with powdered sugar. Other sweet treats include Italy's famous Gelato, elegant coffee drinks, world-known Cassata, fun marzipan treats, and Granita, which is a semi-frozen dessert made from sugar, water, and different flavorings. However, a traditional Trapanian cake stands out as one of the most iconic and delicious of the region: the Torta Setteveli. This delicious cake consists of seven layers that range from Chocolate Glaze, Chocolate Mousse, Hazelnut Bavarian Cream, Chocolate Sponge Cake, Hazelnut Bavarian Cream, Praline Crunch, and a bottom layer of Chocolate Sponge Cake. Simply put, expect to gain some weight during your visit to Trapani, it's worth it.