Food & Wine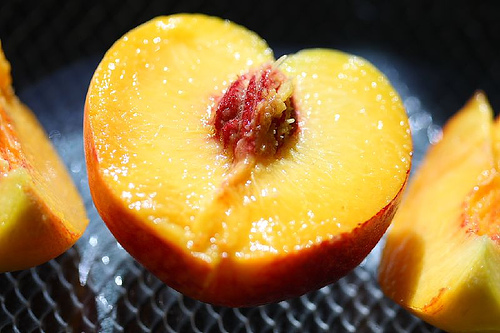 Published on September 19, 2011 | by Andrea Guerriero
0
Vegan holidays in Milan: eco-friendly hotels, restaurants and green shopping
So you decided to live vegan not to kill animals? To have less impact on the environment and the poor countries? Was it a Healthy choice? Welcome to Milan, where your philosophy of life will find fertile ground to make you fully enjoy your vacation.
Meat-free, vegetarian, Vegan travelers well know it can be difficult to find vegetarian or vegan options when on vacation. Thankfully, Milan is more progressive than other cities in Italy. Milan is not only the capital of fashion and business. It is also one of the few cities in Italy where every culture, every lifestyle, and every difference can comfortably coexist in a way. Even those who have chosen to live Vegan, will find in Milan all the comforts and delights that this lifestyle offers. You won't lack for anything in this Green City!
The first important thing for people on a journey, is to choose where to stay. We have selected three Milanese Vegan-friendly hotels for you:
Hotel La Residenza:
Completely inspired by the principles of ecological design, and certified by the Ecoworldhotel – environmental quality mark that distinguishes the best ecological hotels. Ionized air, energy-saving light bulbs, recyclable materials, even brochures and the toiletries are eco-friendly at this hotel. You will love it.
Ariston Hotel
This hotel has been renovated in 2005 by applying the principles of bio-architecture, preserving the environment through the use of natural or non-toxic materials, paints, fittings, mattresses and fibers. Complete the "green" offer: organic herbal teas and wines at the bar and bio-corner at the breakfast buffet.
Hotel Milano Scala
In the heart of the Brera area, its core values are Opera and Eco-sustainability. All rooms are inspired by Operas, and it is one of the few Italian hotels completely zero emission, certified by LEED and member of the Italian Green Building Council.
Another priority during a proper vacation, is the choice of a good place where to eat. Bio e Te, Joia, and Mudra Natural Cafè strictly serve vegan cuisine. It is also worth mentioning the Govinda – a restaurant of the Hare Krishna Cultural Center, and LifeGate Café – which serves delicious kamut or spelt pizzas, and includes a cafeteria with soy, oat, or rice milk and vegetarian sandwiches.
Finally, some healthy shopping, of course. Amicidinatura.it sells organic cosmetics and eco-friendly products from organic farming; Isola verde has only organic, cruelty-free products. Clothing stores include Canvas, which also sells AltreScarpe brand shoes, made from leather alternatives, and Treesse which also sells Macbeth vegan shoes. Zara stores sell many clothes, shoes and accessories completely synthetic, always check the label though!
Photo by totalAldo