Entertainment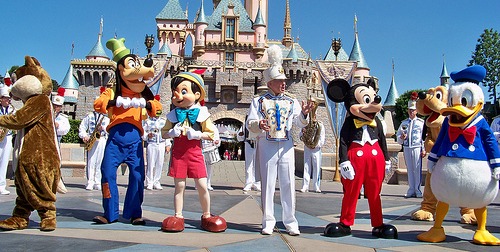 Published on March 18, 2013 | by Daniela
0
Amusement Parks in Europe, spring citybreak ideas
What we are about to tell you is a little known fact, almost a secret for a small elite group of millions of people. Northward equinox day, March 20, which marks the beginning of spring, has been for more than twenty years now, also World Storytelling Day in several countries around the World.
It's the day of celebration of the art of oral storytelling. All this allows us to immerse ourselves in fantasy scenarios. The rebirth of nature with the arrival of spring, the warm sun that heralds summer, are celebrated with a day dedicated to the world of fantasy and poetic tales. But in hindsight, also in the real world there are places that get along with this way of looking at the world, places where fairy tales find a way to become a reality, where ancient stories with their characters come to life and are tangible. Places where both children and adults find their own ideal path to let go their body and imagination and experience adventures of any kind. These places are the many amusement parks in Italy and Europe, leisure facilities where the worlds of fairy tales, film and fantasy come to life.
And what better way to welcome Spring and celebrate the World Storytelling Day than an exciting family trip or friends gathering to an amusement park where you can have fun playing at being a king or a knight, Lancelot or Indiana Jones, Captain Hook or Captain America?
Disneyland Paris
If you think that a weekend at Disneyland Paris is just for kids… you are wrong. The largest amusement park in Europe is a huge place where everyone can have fun in their own age- appropriate environments. The park is divided into Imaginary Worlds, some particularly suitable for children, such as Adventureland, and others that feature more high adrenalin attractions for adults. Disneyland Paris is a place where fairy tales like Fantasia, Neverland, or Wonderland, become reality or better, they become very realistic fantasy stories.
Europa Park
The second largest amusement park in Europe is in Germany, precisely in Rust, a town on the border with France. Europa Park is special because in addition to numerous rides, some of which are among the most famous in the Old Continent, such as the roller coaster Silver Star, it is also divided into themed areas dedicated to different European countries. Accordingly, in the Italy-area attractions are themed to the 'Carnival of Venice', in the Dutch area there are galleons and pirates, and the area dedicated to Russia features a spinning coaster that resembles the Mir space station.
Minitalia Leolandia
In Italy instead, very close to Milan, there is a delightful amusement park that tells visitors about Italy and its historical monuments. Minitalia Leolandia Park is a place especially suited to children and young people. There's this miniature Italy where all the major national monuments are reproduced in detail, including the Duomo of Milan, the Mole Antonelliana of Turin, Verona's Arena, Bologna's Asinelli Tower, Rome's St. Peter Basilica and the Coliseum, the Royal Palace of Caserta, etc. Spending a day at Minitalia means helping youngsters enjoy the beauty of Italy having fun at the same time.
Edenlandia
For those who go on holiday in Southern Italy, instead, there is another interesting amusement park near Naples: Edenlandia. It's located in the Fuorigrotta district, close to San Paolo Stadium. This is one of the oldest amusement parks in Italy, but over the years it has been renovated and improved with new attractions. The main one, and also the oldest, is the Castle of Lord Sheidon, where the ceilings go down over the heads of visitors. In particular, the 800-seats Palaeden Theatre, where several shows and 3D movies are played, is where storytelling finds its right place. Edenlandia is an attractive destination for holidaymakers in Naples, the Sorrento Peninsula and the Amalfi Coast.
The beginning of spring is definitely the right time for a visit to one of the amusement parks around Italy and Europe. And, now that you know that March 20, the day of the Spring equinox, is also the World Storytelling Day, don't miss the chance of telling your kid, girlfriend or boyfriend, a fantasy story while you're flying on a ride, just to feel part of the international storytelling community that will be doing the same thing around the world.
Foto di Loren Javier