Shopping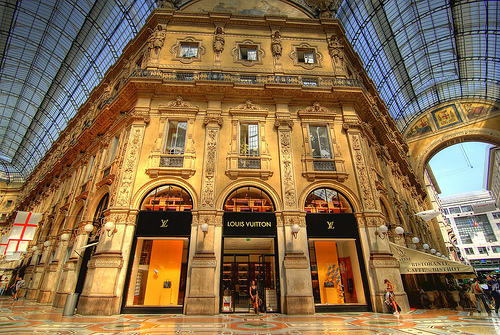 Published on September 12, 2013 | by Andrea Guerriero
0
Smart guide for shopping in Milan
In addition to the famous fashion district, where all the most prestigious brands have their showrooms, there are many shopping venues in Milan, where you can buy cheaper but still high quality items. Here is our personal smart guide for shopping in Milan to suite all tastes and budgets.
Milan stages one of the most famous fashion weeks in the world, with Paris and New York. The fashion district between Via Montenapoleone, Via Manzoni, Via della Spiga and Corso Venezia, is the area of the historical centre where the most prestigious brands like to exhibit their works of art in fabric or metal and precious stones. Here, the more wealthy tourists can surely find how to spend their money.
However, in Milan there are many other areas where shopping is fun and especially a lot cheaper. One of the greatest shopping streets is certainly Corso Buenos Aires, the long avenue that connects Piazzale Loreto to Porta Venezia. Here you can find everything at different prices, the major clothing chains, including some department stores.
Another interesting area where especially the younger ones like to walk is via Torino, which starts from Piazza Duomo and ends, for those who want to enjoy a good walk, up to Via Cesare Correnti, which then becomes Corso Genova, another street where there are many stores. And on Saturdays, going more straight you will get to the station of Porta Genova and from there to the Fiera di Senigaglia, where the most fashionable and trendy clothing are available at really good prices. In this area south of Milan, there are the Navigli, along whose shores as well as clubs and restaurants there are also antiques and clothing shops.
Returning to the centre, other routes popular with tourists and locals for shopping are Corso Vittorio Emanuele, behind the Duomo, up to Piazza San Babila and Via Dante, which leads to Piazza Castello. Other areas, more decentralized, but very good for walking and shopping are for example Via della Moscova, Corso Garibaldi, Corso Como famous venue for happy hours in Milan the area of quartiere Isola around Piazzale Lagosta, and in the eastern area of Milan, Viale Majno and the whole area of Città Studi.
Photo by jeff kung