Summer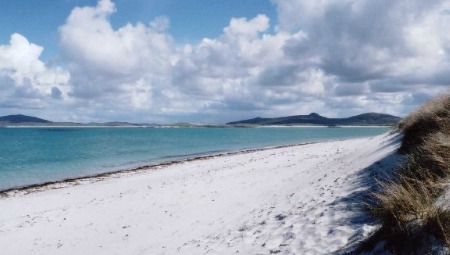 Published on May 10, 2013 | by Daniela
0
UK places not to be missed in summer holidays
With the heat of the summer on the doorstep, May is a great month for a holiday on the move – whether you want to discover exciting places, or just enjoy some leisure time in beautiful surroundings. Longer days, sunshine and warm temperatures can make May a great time to holiday in the United Kingdom.
Just to start with, May is a great month for cycling in the UK. Whether you travel with your friends or your family, you'll have pretty fun around the National Parks, seaside towns and ancient historical sites scattered all around the Coutry. Or you can try out the Lake District in North West England, Wales with its historic castles, the Quantocks or the Cotswolds Hills, famous for the hundreds of honey-colour limestone villages in their beautiful rural setting.
If you think that there's nothing better than an early seaside holiday, consider breaks in beautiful North Wales. Enjoy strolling down graceful promenades, walk along the sandy coast, or take a trip to the Isle of Anglesey: accessible by two bridges, this place is rich in history, heritage, and attractions for adults and children alike. Little bays and rocky coves. And even a beach with a forest attached at Newborough.
For active visitors, North Wales is a natural paradise for sailing, canoeing, fishing, diving, and windsurfing, while to the West of the region lies the Snowdonia Mountain Range, which attracts climbers and walkers of all abilities. Also Scotland is positively regarded by spring trippers, especially due to the beauty of its magical, unique islands. From Lewis and Harris in the Western Isles, to the wonderful Isle of Skye, a real sense of diversity permeates the landscapes and culture you'll find here. Exploring the stunning, rocky coastlines you will discover megalithic structures, or simply savour Britain's unspoilt beauty.
And finally, yes, May is possibly the best time of year to visit London, too. The capital's parks and gardens are alive with a rainbow of colors in May, rain is (almost) gone and the warm weather makes sightseeing a pleasure. You can opt for the classic list of attractions, or complete it with one of the great events that always make this city so busy and attractive.
Some hints. Regent Street Festival, on May 12: a global-themed festival to enjoy music, arts, food and fashion from all over the world. Field Day Festival 2013, at Victoria Park, on May 25: a large-scale event that features some of the biggest names in music, such as Bat For Lashes, Disclosure, and Solange, who is making her UK festival debut.
One month more and summer goes, so start moving now to enjoy all the best at lower prices

Photo by Scot Tares