France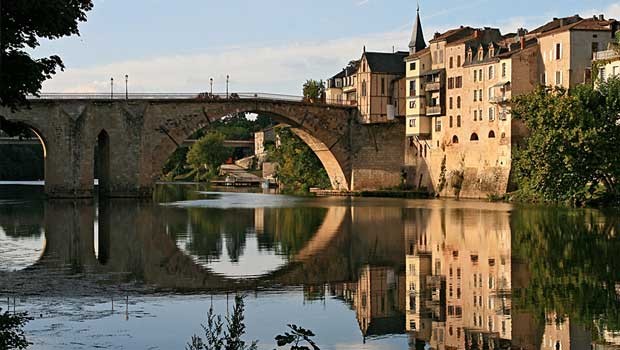 Published on April 2, 2015 | by Mark Bishop
0
Family friendly holidays in the Lot region – France
Lot in south-west France offers a broad array of sights and activities for intrepid families looking for an adventurous holiday abroad. The region features beautiful landscapes, ancient caves, enchanting forests, magical castles and ruins set near idyllic towns and villages. If you are planning on traveling to the Lot region with your children, there are plenty of family friendly things to do that will appeal to all ages.
Château de Bonaguil
This spectacular looking castle dating back to the 13th century will surely inspire the imaginations of your children. Built on a high rocky spur between two rivers, Château de Bonaguil is the last of the great fortified castles to be constructed in France. If you are planning your visit to the Lot region in July, be sure to visit Bonaguil at night-time to watch the impressive fireworks displays over the castle.
Grotte de Lastournelle
For a journey into the ancient underworld of Lot, a visit to Grotte de Lastournelle is a must see. These natural caves feature seven "rooms" created by the flow of a river dating back 25 million years. Near the cave entrance families can enjoy the picnic area, bar and children's games.
Cap Nature Parc de Loisirs
The Cap nature park provides fun, outdoor activities for all the family, suitable for ages 3 and upwards. The site includes aerial acrobatic courses and an enormous 6000m2 area for playing paintball.
Latour-Marliac
Featuring 6 acres of scenic gardens, ponds and natural spring, Latour-Marliac is an ideal spot to enjoy nature and horticulture at its best. Entry to the botanical gardens is priced very reasonably for kids at just 3.50 € and includes a children's activity book.
Les Croisières Fénelon
Enjoy the beautiful scenery of the Lot region by boat, with day cruises to Saint Cirq Lapopie or past the Cahors vineyards. Full day cruises are available with meals and drinks available on board.
Pech Merle
Pech Merle pre-history centre is situated about a 35 minute journey from Cahors. The site features a network of caves adorned with pre-historic wall paintings offering a fascinating insight into human life before civilisation began. The centre provides educational workshops for both children and adults.
La Foret des Singes
Kids will love meeting the free living monkeys at La Foret des Singes. Situated in a large, beautiful park near Rocamadour, it is surprising how close you can get to meeting the monkeys and observing how they live without barriers. The animals have complete freedom to roam and spaces to hide if they do not want to be seen by the public.
Le Petit Train de Rocamadour
Younger children will enjoy the train ride through this mediaeval town, with return journeys departing every 15 minutes. The trip takes 30 minutes and includes commentary on Rocamadour's history.
Les Bains de Casteljaloux
This spa and swimming complex offers great relaxation for adults and fun, waterside activities for the kids. Facilities include sauna, steam rooms, Jacuzzi and Japanese bath. There's also a heated indoor pool if you are unlucky to visit on one of the region's less sunny days.
Happy Forest, Pont-du-Casse
A great day out for all the family, the Happy Forest does what it says on the tin, providing a fun, woodland environment with aerial rides and activities above the treetops. If you have energetic kids, a trip to the Happy Forest will wear them out!
Holidaymakers looking for fun, family friendly holidays abroad will not be disappointed by the Lot region in France. With history, sightseeing, sports, relaxation and beautiful scenery, there is something for everyone.