France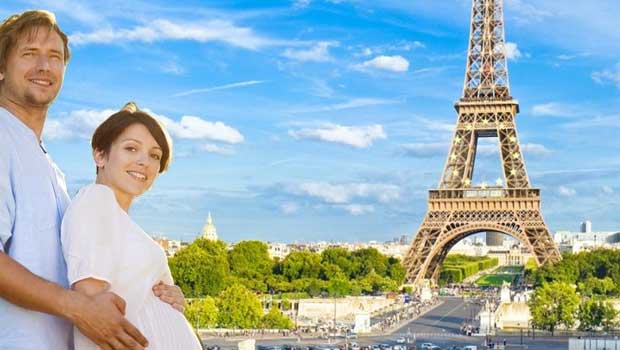 Published on November 25, 2015 | by Andrea Guerriero
0
A Pregnant Woman's Guide To Paris
It is universally accepted that Paris is one of the beautiful cities in the world; full to the brim with architectural masterpieces, internationally renowned restaurants and distinguished museums of cultural importance. Consequently, it is no surprise that this breathtaking city is a popular destination for pregnant women who are planning a romantic baby-moon break before the arrival of their child. Therefore, regardless of whether you intend to travel in your first, second or third trimester, and irrespective of whether you have travelled to Paris before or whether this will be your first trip to the 'City of Lights', listed below are our top tips on how to enjoy Paris whilst pregnant:
Choosing a suitable hotel
When booking a hotel in Paris for your baby-moon break, it is strongly advised that you choose an establishment that is located within the city centre. Although the hotels located on the outskirts of Paris may be cheaper to book, by staying at a central location you will be able to quickly return to your hotel throughout the day should you need a rest. You will also not have to travel as far to reach your desired tourist destinations; a factor for which your feet and back will surely thank you!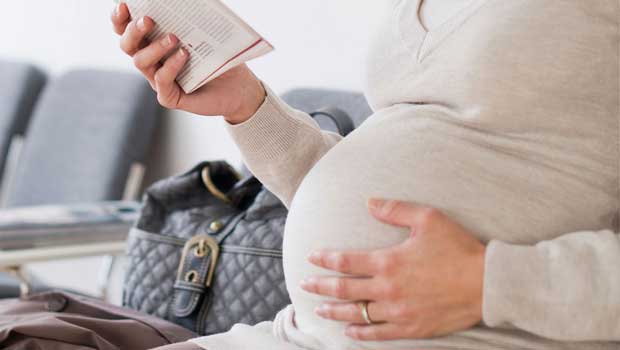 Exercise caution regarding the local cuisine
"Be cautious about food you suspect may not have been kept refrigerated, and remember you can't always drink the water straight from the tap"
– Compare Travel Insurance
When travelling to Paris pregnant, one of the main factors over which you should exercise caution is the local cuisine. Although you may have already researched prohibited foods for pregnant women, such as refraining from soft cheeses and pate, there are many local Parisian delicacies that you may not have previously been aware that you should avoid. For instance, in Paris expectant mothers are advised to avoid eating salads in restaurants. This due to the fact that French produce is more likely to carry toxoplasmosis than anywhere else in Europe. As such, it is strongly advised that you avoid ordering salads when dining out and that you always wash lettuce leaves with vinegar if you purchase your own produce whilst on holiday.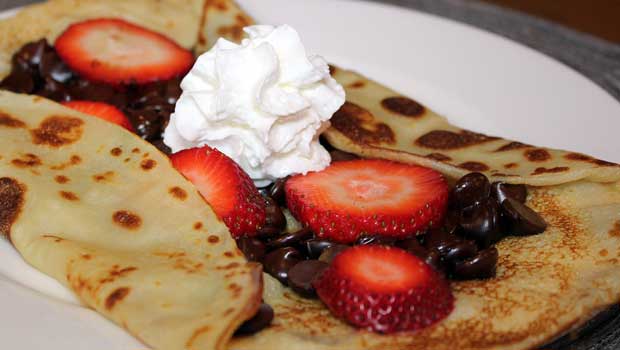 Furthermore, in Paris many cafes and restaurants will cook with unpasteurised cheese because it offers their diners a richer, more complex flavour than pasteurised milk varieties. Unfortunately, unpasteurised cheese contains microbes which can be harmful for you and your baby. Consequently, if you are dining out or buying cheese in Paris you should always ask which products are suitable for pregnant women. In these instances, utilising the phrase 'Je suis enceinte' (meaning; 'I'm pregnant') can prove crucial for gaining assistance from servers and vendors!
Popular sights to explore whilst in Paris
Upon planning your baby-moon break to Paris you should allocate plenty of time throughout your stay to rest and recuperate. By doing so, you can avoid becoming fatigued or overheated, and instead feel free to enjoy all of the amazing sights that this breathtaking city has to offer! As matters stand, there are a wealth of cultural sites throughout Paris which are ideal for expectant mothers. For instance, you could decide to explore over 35,000 artefacts and artwork that are on display at the internationally renowned Louvre, or  feel free to bask in the medieval wonders of the Musée National du Moyen Age. Given that there are over 150 museums in the French capital, you can rest assured that your feet will tire before your curiosity does! In this manner it is advised that you take advantage of Paris's excellent public transportation system. By investing in a Paris Visite Pass upon arriving in the city you will be able to rest you feet and travel at your leisure via your choice of bus, metro tramway or RER.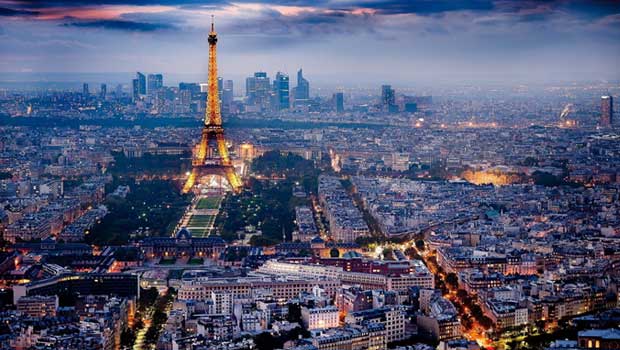 Furthermore, if you decide to travel to Paris between November and January then you will be treated to the city's Christmas lights along the avenue des Champs-Elysées, through avenue Montaigne, in Place Vendôme, and throughout the Montmartre district and Bercy Village. To take in the 'City of Lights' in its full glory, why not schedule an Illuminations of Paris sightseeing coach tour? By doing so you  will be able to discover Paris's iconic monuments illuminated in true majesty at nightfall. Even if you visit Paris after this Christmas season, this breathtaking city continuously hosts a wide range of river cruises and bus tours that offer unique perspectives of the Eiffel Tower, the Arc du Triomphe and the River Seine.
By combining these tourists experience with trips to the theatre and shopping excursions in Parisian boutiques, or even scheduling pre-natal spa treatments in one of the city's illustrious spas, and you will soon find that Paris is one of the best cities in the world to explore whilst pregnant!