Food & Wine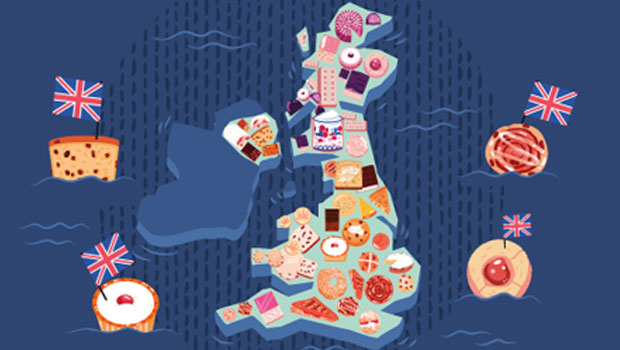 Published on April 26, 2017 | by Andrea Guerriero
0
The UK according to cakes and biscuits
The UK is a rich and varied place, and as the recent political turmoil has shown – things are never simple. For example, if there's one thing that unites much of that little kingdom, it's a love of tea and biscuits; yet every corner of the islands has its own preference as to which specific sweet treat it prefers.
Whether these cake and biscuit preferences are dictated by culture or habit, by locally produced ingredients, or by slight variations in the weather, we may never know. But we can at least look a bit closer at some of these regional favourites and see what truths they might suggest about the inner spirit of the British people.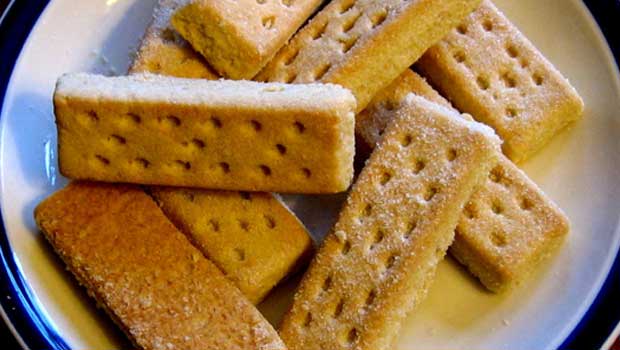 Starting at the top, Scotland is renowned for its shortbread – and it gets the local vote when the Scottish are asked to name their favourite biscuit. If you haven't tasted this sweet and buttery treat, you're missing out on one of the most satisfying snacks of those fair isles. A crumbly biscuit is made from just flour, sugar, salt, and butter, and it's anything but plain. The texture and the sweetness combine in a most pleasant way, and if shortbread has a way of sucking all the moisture from your mouth, it only makes washing it down with hot tea all the more satisfying.
While the south of Britain can trace much of its culinary influence back to the Romans, they never made it far into Scotland so the local cuisine is better traced to the French influence of medieval times and the later court of Mary Queen of Scots. Indeed, the Scottish taste for shortbread seems to have blossomed under the stewardship of the 16th century royal, whose favourite 'Petticoat Tail' biscuits were a slightly fancier version of the enduring classic. Today, shortbread may be most commonly tasted at weddings, New Year, and Christmas – but it is no stranger at your average morning tea break, either.
You won't find such a refined and culturally complex explanation for Northern Ireland's favourite tea break snack: 'fifteens'. So-called because the recipe calls for fifteen of each ingredient (15 digestive biscuits, 15 marshmallows, 15 glace cherries, and 150ml of condensed milk), it's a comforting mess that makes for a regional corrective to America's 'rocky road' cake.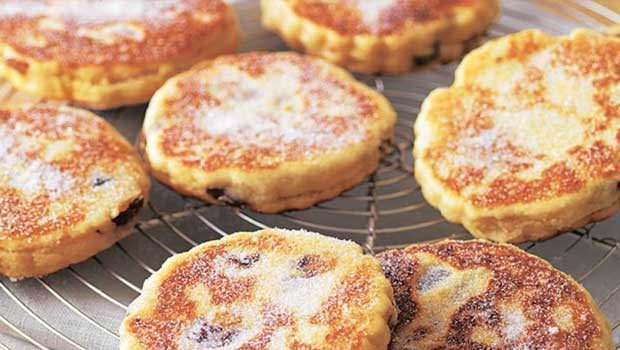 Wales, more patriotically perhaps, has its own 'Welsh Cakes': a scone-like creation made from flour, lard, currants, eggs, milk, cinnamon and nutmeg. Being only slightly more moist than Scottish shortbread, they go equally well with a cup of tea – though they might also be topped with butter or jam to help them slide down the throat. The cakes evolved out of necessity, as impoverished families threw together whatever they had in the larder and cooked it on a griddle, creating a palm-sized treat that was durable enough to survive in the lunchboxes of schoolchildren and coalminers alike.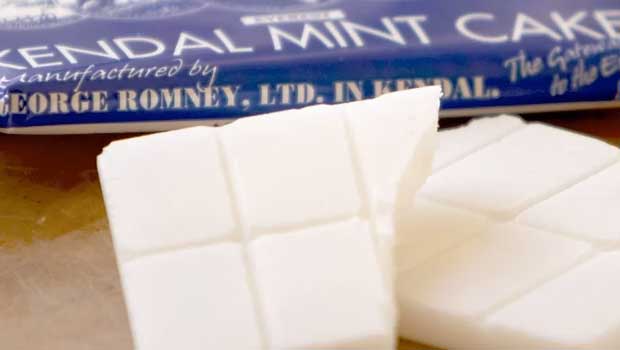 Kendal mint cake is popular in the north of England, having originated from Kendal in the Cumbrian Lake District. Made from sugar, glucose, water and peppermint oil, today it survives less as a tea break treat than as an energy boost for on-the-go for zealous walkers in the rainy hills and lake lands of that region. You might be more likely to be served an Eccles cake with your brew. Named for an area just outside of Manchester, Eccles cakes are much like Welsh cakes, except that they are made with a flakier kind of pastry as opposed to the Welsh cake's shortcrust variety.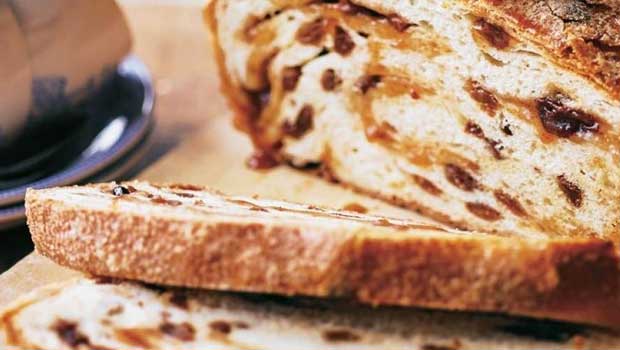 Down south, the lardy cake makes for a tea time filler, made as it is from rendered lard, flour, sugar, spices, raisins and currants. It remains popular in farming areas where it's easier to get your hands on that precious lard, but lardy cake also makes an appearance at Buckingham Palace's summer garden parties. How do those princes stay so slim?
If reading about all of these regional alternatives is making you thirsty, it's because they're all best finished off with a cup of warm, milky 'builders' tea – a regular black teabag tea such as PG Tips that's guaranteed to get you kickstarted whatever the weather's like (it's probably raining). For a selection of other preferences from around the United Kingdom to wash down with that brew, check out this new infographic from Holidaycottages.co.uk. It's perfect reading when you have five minutes to sit back with a snack!