Hotels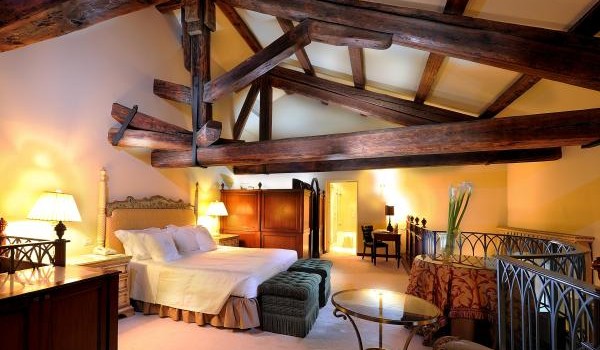 Published on October 19, 2011 | by Andrea Guerriero
0
Top luxury hotels in Venice: treat yourself to a deluxe stay in Italy
Venice is an expensive city? Yes it is, so what? To be honest, Venice may be expensive, but there are also factors that sometimes justify the high prices that we find in this city. Nonetheless, for most tourists a trip to Venice is a once in a lifetime experience, so it's normal to put in account spending more money.
So, if you are visiting Venice and you have planned these "extra expenses", choose also to stay in one of the luxury hotels that we have selected for you, so to make your holiday truly memorable! Here's a top 3 of the best 5 star luxury hotels in Venice, for those who wish to stay in a luxury hotel in the heart of the city.
San Clemente Palace Hotel&Resort
This is a luxury grand hotel in Venice, suited for an elite clientele, whose origins date back to 1131; it is set on the private island of San Clemente, in front of Piazza San Marco, the Giudecca and the Lido. The complex includes open-air courtyards, swimming pool, tennis courts, golf course and park, and retains all the charm and the ancient atmosphere of the monastery from which it comes from. 200 rooms and suites, all spacious and charming, bright, stylish, many with views over the Lagoon or Venice, in a building whose restoration has been carried out in strict compliance with the present historical, artistic and natural heritage. And luxury, of course.
Ca' Sagredo Hotel
Located between the Ca' d'Oro and the Rialto Bridge, this is one of the most panoramic hotels in Venice, boasting terrific views over the Grand Canal. Belonging to the Small Luxury Hotels of the World chain, it is the typical expression of Venetian palace-hotels where outstanding finishes, style and quality are perfectly combined with a contemporary charm, surpassing the expectations even of the most demanding guests. Each room is elegantly furnished and retains evidence of its glorious past, including magnificent masterpieces from important Venetian painters of the past. Back to the hotel after a day wandering between Venice's calli, you can relax at the bar L'Incontro or enjoy Mediterranean cuisine at the restaurant L'Alcova, sitting right in front of the Grand Canal.
Gritti Palace
Located directly on the Grand Canal, with an incomparable view of Venice, the Gritti Palace is one of the most famous hotels in the world. Luxurious accommodation, impeccable service and the refined cuisine of the Club del Doge restaurant and the Bar Longhi, are the flagships of this hotel. Built in 1525 as the residence of the Doge Andrea Gritti, for centuries it has welcomed kings and queens, prime ministers and presidents. And who knows if one day it may be accommodating you, too!