Europe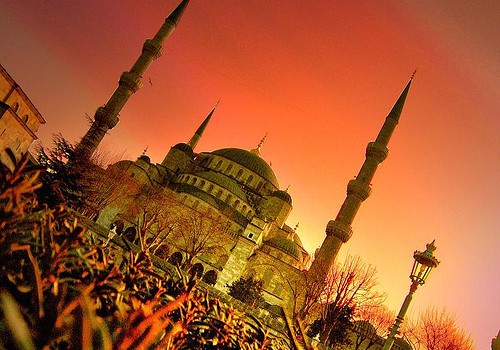 Published on June 28, 2011 | by Andrea Guerriero
1
5 things you should know before visiting Istanbul
A trip to Istanbul is an unforgettable experience: warm people and hospitable with strangers, good food, breathtaking buildings and monuments and the possibility to have fun in a thousand ways between tradition and modernity. And when the time comes to leave, either full of carpets or amulets, enthusiastic about belly dancing, or captivated by the historical heritage of the city and your enviable tan, you will feel that Turkey is in your heart.
Nevertheless, Istanbul is very different from Western countries, so there are some things you need to know before you get there. Keep on reading!
Visa
Generally, your passport is enough to enter Turkey – and Istanbul, but those coming from certain countries may need a visit visa. Always check well in advance if your country of origin is one of these.
Health risks
Here are some of the recommended vaccinations before leaving for Istanbul: diphtheria and tetanus, hepatitis A and B, typhoid, rabies, polio. In Turkey it's not safe to drink tap water, so it's wise to drink only water from sealed bottles or hot drinks. It can be very useful to take out a good health insurance policy before travelling.
When to go to Istanbul
The high season for travel in Turkey generally runs between April and October. Spring usually starts in May and attracts the first waves of tourists. In this period you get all the benefits of a warm summer day – long days, warm nights, great afternoons – without the likelihood of surprising rain showers, even though bathing is not always possible. It's not advisable to visit Istanbul between July and August, as these months are very hot, and the climate combined with the traffic jam in the characteristic streets of the city, creates an unbearable chaos, so that your holiday will be lost in the constant search for fresh water and air conditioners!

Getting around Istanbul
Istanbul is a very chaotic city, and when it rains or when the sun is too hot, traffic literally goes crazy. We also must admit that travelling by public transports is quite arduous, even if in recent years the administration has developed a new "Master City Plan" that includes the extension of the metro network and the construction of new roads. Nevertheless, renting a car could not be the best choice for getting around and it's always better to move by public transport, but always estimating an earlier arrival time to account for possible delays, considering that it normally takes you 30 minutes to reach Ataturk airport from Taksim Square, but you could also need 2 hours!
Are you worried? Any difficulties in Istanbul are never insurmountable, and this city is certainly worth a visit at least once in your lifetime. Nothing is complex when you know in advance what you have in front of you and also what not to be missed in Istanbul.
Photo by Kıvanç Niş