Internet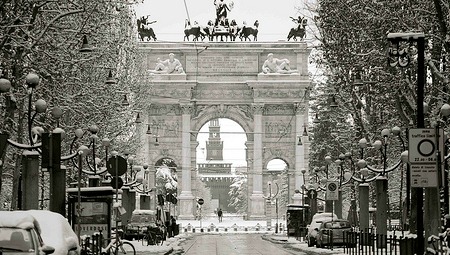 Published on January 18, 2013 | by Daniela
0
That's Milan! Travel guides, tips and ideas to visit Milan
You thought you knew everything about Milan. You thought you no longer needed a tourist guide of Milan after all those paper and online guides available. Well, you were wrong. Because it is only after the launch of the new travel portal That's Milan!, that the landscape is complete. Because That's Milan! is the ultimate travel guide, the one that completes the panorama of tourist information about Milan.
Are you thinking that this statement is a little pretentious? That we lack that bit of modesty that never hurts? It's because we know that after That's Milan! the world of Milan tourist guides will no longer be the same.
Where do you think you will find the description of all (All!) the event locations and trade fairs of Milan? Only on That's Milan!. Who gives you the right advice on where to go in the evening so as not to feel like a fish out of water? That's Milan! Who tells you everything about Expo 2015? That's Milan! And, more than anything else, who gives you that tidbit, that something, that little story, that detail that can make you decide what to visit before or after? Only That's Milan!, the travel guide of Milan written by those who live there, work there, and love this city.
But first things first. That's Milan! is part of a major project already started with the guides dedicated to the Amalfi Coast and Florence. Websites that stand out because they address the several locations from a particular perspective.
The claim, the leitmotif, the pay off, whatever you wish to call it, for Amalfi and its coast from Vietri sul Mare to Positano, was Luxury. The luxury of a dream land, popular with the international jet set, where life flows between Positano's fashion, Ravello's corals, the ceramics of Vietri sul Mare and the glamour of Amalfi.
Florence, instead, the cradle of the Italian language, birth place of poets and historic personalities and scientists, city of art par excellence, has been dissected for you by observing the art, culture, palaces, churches, museums and squares that are still pervaded by the spirits of Dante and Raphael, Michelangelo and Savonarola.
Now it's time for That's Milan!, a travel guide dedicated to Milan, the capital of business and fashion, nightlife and happy hour, of Expo 2015 and skyscrapers, of the taste of life, but also of food and style, which are everywhere.
That's Milan! is therefore a tourist guide of Milan that tells about this wonderful city, which is at the center of the fourth largest metropolitan area in Europe (after Ruhr, London, Paris and Moscow), but which has a historical centre walkable on foot. To visit the Duomo or the seven museums inside Castello Sforzesco, to walk along the shopping streets or visit the antique markets, to enjoy the universal appeal of the Last Supper, which becomes an invitation to dinner at one of the restaurants on the Navigli.
Tourists visiting the city will find in That's Milan! a very valuable support to decide what to see and do in Milan. Because for each tourist site, museum, church, but also for restaurants and nightlife spots in Milan, we tried to find a little curiosity, a habit, a little secret that would make those same places special, different from the others.
This is That's Milan!: a portal where nothing is left to chance where everything has its own importance and significance.
So we are waiting for you on That's Milan!, to hurl you into a city that is able to make you dream, but also to amaze you, to abduct you and fling you in the middle of a scrum of fun and charm.
Photo by elevenitaly