Hotels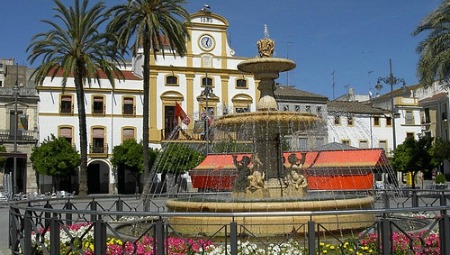 Published on April 13, 2012 | by Daniela
0
Spain's Paradores: luxury accommodation in historic buildings
If you're seeking for a different and exclusive vacation in Spain, you should try and start from your accommodation. We all know that Spain is a wonderful country, but such beauty deserves a special place to stay in, a place where one can sort out all the thoughts of the day just gone by and get ready for the next in a worthy atmosphere. This is why we would like to introduce you to Paradores, accommodation where you can spend a night (or more!) in an authentic ancient castle or monastery while surrounded in luxury…
Technically, Spanish Paradores are unique lodgings housed in state-owned castles, convents, mansions and hotels. A stay at a Parador, gives you the opportunity to dine in a grand 16th century ball room, walk through the lush gardens of Alhambra, or have coffee in the courtyard of Emperor Charles V's home in the Gredos mountains.
There are some 90 Paradores located throughout Spain and the Canary Islands. The original idea came up in the 1920s, when the Spanish government started a scheme to attract visitors to new regions of the country untouched by tourism and to protect and maintain historically important properties and monuments at the same time. Therefore, they established this unusual, brave hotels system.
Just as an Agriturismo helps you getting in touch with nature, or themed hotels, in general, help you learn about diverse subjects, in the same way a Parador is the perfect way to learn about and experience the history of Spain.
The Parador de Santo Estevo is housed in a 10th century Benedictine monastery in the middle of the Ribeira Sacra in Galiacia. The Parador de Granada Hotel occupies a historic monastery of the XV century, in the vicinity of the Alhambra. The Parador Hotel Santillana Gil Blas is located in the square of Santillana del Mar, whose origins go back to the 8th century and now has National Monument status.
They are all hundreds of years old, and have all been refurbished and equipped with modern amenities and service, but aiming to protect the historic integrity of the property. Each Parador is unique, but they all have a common thread: luxury accommodation at affordable prices. Some feature stunning spas and others also have facilities to host corporate training or entertainment needs. And food is excellent.
The Parador Alcalá de Henares, for example, 26 km away from Madrid, is housed in the magnificent 17th century former Santo Tomás Dominican Convent and School and hosts a spectacular spa. The Parador de Vielha, located in the Arán Valley in the Leridian Pyrenees, is set in an area of unparalleled natural beauty, ideal for skiers, ramblers and nature-lovers. The Parador de Nerja is sited on a cliff overlooking the sea. Its restaurant, as usual, specializes in local dishes. Don't miss the "Pez espada a la naranja," swordfish steaks served in an orange sauce and "Maimones," a typical soup of Andalusia cooked with grapes.
Well then, if you happen to visit Spain, leave the ordinary resort hotels behind and soak up the local history and tradition staying in a Parador instead! You could even spend your entire holiday traveling from a Parador to another, and tour the different regions of the Country in this atypical way.
Photo by TeamGeist