Wellness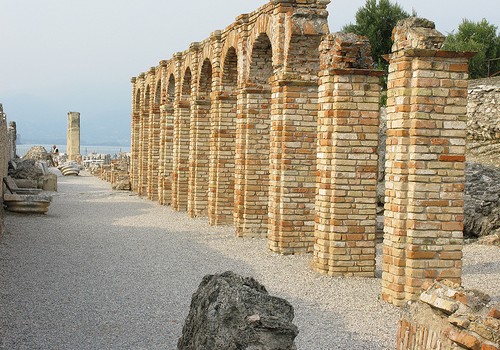 Published on March 17, 2011 | by Andrea Guerriero
0
Sirmione: Catullo's home and thermal baths
Sirmione, a beautiful and ancient town on Lake Garda, is located on a long promontory that plunges into the lake. Tourist center of great importance, Sirmione, also offers the opportunity to enjoy the benefits of spa treatments in several centers.

Sirmione has a very ancient history. It has been inhabited since the Neolithic and later it became an important commercial and cultural center under the Roman Empire. One of the most important historical sites of Sirmione are the Grotte di Catullo, ruins mistakenly thought to be the house of the great Latin poet: it is true that Catullus lived in Sirmione, but no one knows where.
Sirmione has always been known as a spa resort, since Roman times, but only at the beginning of last century the first true spa center was created for body care (and relaxation). A long series of pipes carries the water from the springs on Monte Baldo to the several spas. These are sulphurous waters which, due to the presence of many elements, become extremely healing for the airways, the muscular apparatus and skin care.
In particular, the Terme di Catullo, the first establishment to be built, are in the centre of town, overlooking the lake. Other spas are the Terme di Virgilio and several facilities directly inside the hotels of Sirmione.
Photo by Andrew and Annemarie