Italy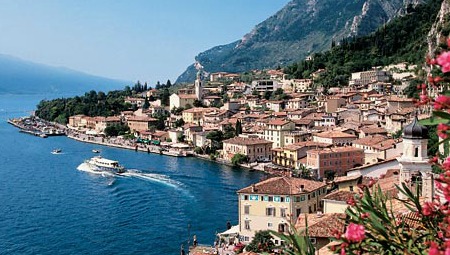 Published on April 24, 2014 | by Daniela
0
Charming lakeside holidays, visit Italy's Lake District
May. The weather starts getting warmer and everyone is pleased to see the start of a new tourist season. And everyone starts wishing to holiday in places where this new season has already started! The sea is warming up and the countryside is still dotted with spring flowers. And best of all, prices are low so you can pick up some great cheap holidays in May. Where should you go on holiday in May? Why not in Italy?
One of the most classic destinations in Italy for May is the Lake District, Lombardy. Perfect for boat trips, walks along the shores, eating in charming local restaurants, Lombardy lakes combine the charm of carefree days in the open air, to the magic of ancient towns, castles and monasteries, magnificent villas, quaint villages rich in history, and interesting museums.
Nature is greener than ever in this month here in this place. Sumptuous villas, relaxing landscapes and atmospheres somewhere between international jet set and invitation to contemplation. These are just some of the facets of the "Dolce Vita" that awaits you along the routes between Lakes Como, Garda and Maggiore.
Each lake offers a unique holiday experience, starting from Lake Garda, Italy's largest lake, whose magnificent landscapes have been admired and appreciated by famous personalities such as Catullus, Dante, Goethe, Stendhal and Byron. The shores of Lake Garda are lined with picturesque towns such as Sirmione, with the Scaliger Castle and the Grotto of Catullus, and Gardone Riviera, with its magical Art Nouveau atmosphere. Unique for its charming villages, shopping opportunities and sports facilities, Lake Garda is the ideal setting for a pleasant weekend of sun and nature. Finally, Lake Garda also offers many interesting options for sports lovers: sailing, windsurfing, mountain biking, hiking, climbing, golf, horse riding, you'll be spoiled for choice!
The route continues south towards Lake Maggiore, the second largest lake in Italy by extension, with its spectacular scenery and mild climate, the towering mountains and green hills, gourgeous fortresses and villas. This is one of the most spectacular places in the world for sailing, while its "greens" attract many golf enthusiasts. The first recommended stop is Verbania, with the spectacular gardens of Villa Taranto, and then you can take a boat to Isola Madre, one of the three Borromean Islands. The other two are more easily accessible from Stresa.
From Como to Varenna, you will be fascinated by Lake Como, with its peculiar inverted-Y shape. Dotted with villas and especially gardens of extraordinary beauty, including Villa Olmo in Como, and Cernobbio where, upon reservation you can visit the beautiful park of Villa d'Este. Then take the ferry and go from the nearby Cadenabbia to Bellagio, where extraordinary gardens surround the beautiful villas Serbelloni and Melzi d'Eril. Another ferry and you will quickly reach the pretty Varenna, where definitely worth a mention (and a visit!) Villa Cipressi and Villa Monastero, but especially the Castle of Vezio, where you can climb to the top and admire one of the most amazing views of the lake.
These are just the three main lakes, followed by others, perhaps less famous, but the fact is that Lombardy, with its major lakes and numerous smaller basins, offers lovers of lakeside tourism a unique set of attractions. A fascinating way to greet the spring waiting for the summer!