Wellness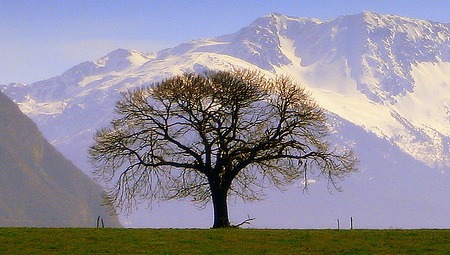 Published on April 24, 2012 | by Elena
0
Uriage-les-Bains: a magic formula relying on water
There's a place at the foot of the Belledonne Mountains, just 15 minutes from Grenoble, renowned as the traditional home of the hydrotherapy industry in Isère, in the french region Rhône-Alpes: this is Uriage-les-Bains, or just Uriage, a spa town famous since antiquity for its curative water.
The Belledonne Mountains are a Grenoble icon, and one of the Isère region's most stunning alpine mountain ranges. This wonderful area in southeast France offers plenty of activities for tourists and guest, including three resorts open year round, at Chamrousse, Les Sept Laux, and Le Collet d'Allevard, two ski areas, at Le Barioz and Les Domaines de L'Arselle, and, last but not least, two thermal spas, at Allevard-les-Bains and, here we go to the point, Uriage-les-Bains.
Uriage les Bains, 15 minutes away from Grenoble, is on the first hills of the Belledonne mountains. This is a traditional place for spa treatments in Isère, once frequented by great personalities of the likes of Coco Chanel, Sacha Guitry and Napoleon III, who used to stay at the Hotel Les Terrasses d'Uriage and particularly enjoyed the spa center contiguous to the hotel.
Indeed, the summits reaching almost 3000mt that surround the region, are the sources of many mountain streams that provide exceptional thermal waters. These have been running through the mineral depths of the Alpine massif of Belledonne for years, with crystalline rock and sand acting as natural filters; during this journey they enrich themselves with trace elements and mineral salts, so to become "isotonic," which means they are close in composition to the blood serum present in our bodies. And blood serum holds the key to all the major processes in our bodies and contains antibodies and other proteins to protect against diseases.
One plus one equals two. The properties of these waters have been clinically observed, so much so that they are even "bottled" and sold as a product "in perfect osmosis with the skin". They are known for their beneficial properties for ENT and rheumatology, but they especially have anti-inflammatory effects on human skin mastocytes, anti-free radical effects, healing effects: in short, a true cure-all!
Uriage Thermal Centre, situated in a quiet tree-lined valley at an altitude of 400 metres, is the third dermatological spa in France, and welcomes more than 8,000 people each year to feast their eyes on the amazing countryside and take cures during the spa season, that is, from April to October. The establishment is specialized in taking care of all types of inflammatory and pruritic dermatitis, such as psoriasis, eczema, etc. Patients benefit from underwater massages, or special showers and baths designed to improve their medical conditions.
A short, or longer, break in Uriage gives you the opportunity to say goodbye to winter ailments and welcome spring with a rejuvenating and pampering program of body treatments. Enjoy!
Photo by *pascal*