Festival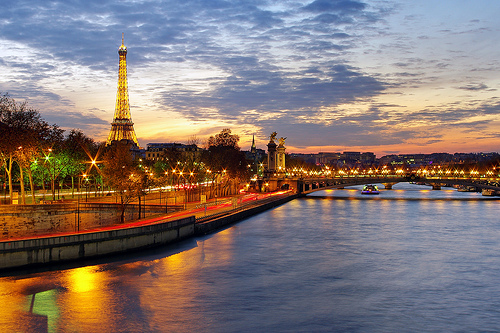 Published on September 9, 2011 | by Andrea Guerriero
0
Paris Autumn Festival 2011
The Festival d'Automne à Paris – Paris Autumn Festival – is a festival of contemporary arts, including different forms of art. Every year, from September to December, the Festival features over forty events attracting a total audience of more than 100 000 people.
The Paris Autumn Festival was founded by Arts Minister Michel Guy in 1972. This is a non-profit event, made possible by the efforts and support of the French Ministry of Culture and Communication, the Paris City Council, the Regional Council of Greater Paris, plus several friends and sponsors.
Following the death of Guy in 1990, Alain Crombecque has become the Director of the Festival, with Marie Collin and Joséphine Markovits as artistic directors.
The 40th edition of the Paris Autumn Festival will be held all around the city from September 15th to December 31st, 2011.
The Festival d'Automne à Paris is a showcase for international art in all its forms of expression, from contemporary arts, dance, theatre, cinema and music. In the days running from mid September to late December a wealth of artists from all over the world take part in this amazing Festival, on various dates and at various venues throughout Paris, with a particular focus on international cultures.
Some of the spotlight events are listed below:
Sep 21– Oct 2, Theatre Section: Les enfants se sont endormis (children fell asleep), by Daniel Veronese – a modern version of Chekhov's "The Seagull" where characters keep meeting each other in a single set stage, but eventually fail to communicate. At attempt to express the loneliness of human beings.
Nov 4- to 13, Theatre Section: Lulu, directed by Robert Wilson and orchestrated by Lou Reed – the story of a woman's scandalous rise and fall, which is both a great modern tragedy and a dazzling ode to freedom.
Nov 17 to 20, Dance section: Creation, by Lia Rodrigues – eleven dancers improvise on their personal experiences, whether real or imagined. The aim of the work is to organize the proliferating images of our social lives into a provisional order.
All tickets can be purchased on line, check program and locations on the official website.
Photo by James Whitesmith