Festival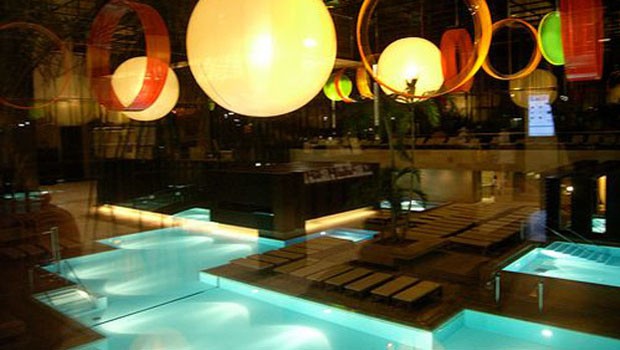 Published on November 16, 2010 | by Francy
0
Noir and spas: weekend at the slopes of Mont Blanc
For lovers of extremes, from white to black, the best option for the days of the Immaculate Conception is the "Courmayeur Noir Festival" at the foot of Mont Blanc. From December 7 to 13 in fact, in this beautiful ski resort, will be held an event devoted to 'noir' cinema and literature, an event that is annually repeated since 1991 and which has been included by the monthly magazine Variety, in the list of the 50 events not to be missed worldwide.
In those days the white snow is dyed black by the preview of thriller movies, retrospectives and tributes to the world of mystery, previews of upcoming TV series, tales of the best writers of the genre, with awarding of the international Raymond Chandler Award and the national Premio Giorgio Scerbanenco.
This is a cultural and trendy event with the participation of journalists, artists, experts of the crime and of contemporary reality: American writer Michael Connelly will be the guest of honor this year, and Carlo Lucarelli will discuss about the mysteries of our time.
The tension accumulated on these trips into the mystery may be dissolved in Pré-Saint-Didier, a thermal spa not far from Courmayeur, a place that since 1700 offers moments of relaxation and wellbeing.
In Pré-Saint-Didier, you are immersed in a 37 degrees water coming from the heart of the mountain, able to relax muscles and skin after a day of skiing: the hot springs of Pré-Saint-Didier offer swimming pools, waterfalls, sauna, turkish bath, Jacuzzi. The landscape admired from the spa is terrific, with the Mont Blanc massif in the background.
The spa of Pré-Saint-Didier has been refurbished in 2006 and makes available to tourists more than 500 square feet of spa services. Inside, beauty treatments are available, with dedicated areas and experts in the practice of relaxing massages but also toning up treatments. The most magical moment is in the outdoor warm water pool: with a view over the highest snow-covered mountain in Europe.
Pré-Saint-Didier has a limited range of accommodation, but hotels in Courmayeur or La Salle, are ten minutes away from the spa.
Photo by Paolo Mazzoleni