Italy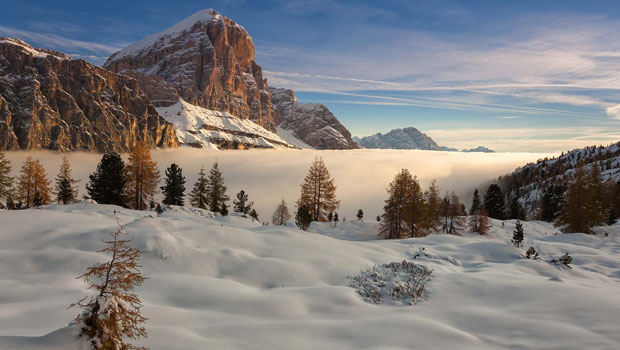 Published on January 11, 2017 | by Andrea Guerriero
0
The Dolomites – Forget the iPhone and Recharge your Soul
Just imagine. The air is sparkling with tiny specks of ice dust and the cerulean sky is whisked overhead by mare's tail cirrus clouds. Sure it's cold, but without a breeze the air is invigorating rather than freezing. You are sitting outside a charming ski hut with a pristine piste stretching down through the forest while monolithic mountains rise up like protective towers around you. It seems like every view you take in, whether nature or picturesque village, is worthy of a postcard and it is a shame we don't send them anymore.
You are in the Dolomites in Northern Italy, a winter paradise (and summer one too but that is another story) where you can breathe sharp mountain air, recharge your soul and remind yourself that the world is a beautiful place. You are not the only one who thinks so as since 2009, the Dolomites are a UNESCO World Heritage site protected for their unique geology, flora, fauna, aesthetic relevance and cultural heritage.
Getting there is Easy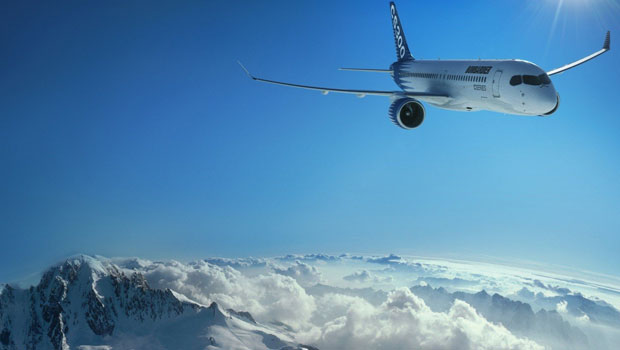 Getting to the Dolomites is straightforward, with well serviced airports and transport direct to the area of your choice. If time is at a premium (and when is it ever not?) Bolzano, South Tyrol's airport is the closest. Private landings can be reserved with the Bolzano airport and if it is a private jet you are after you can find all you need at Eljet Charter Services. Other airports include Innsbruck Airport, Austria or Italy's Verona or Venice. Shuttle buses or train connections get you on the slopes – pronto!
Sloping off on Piste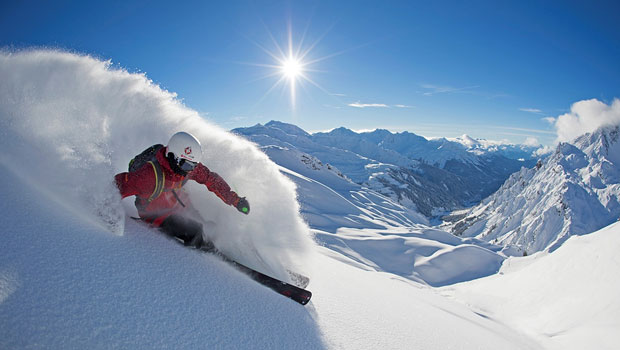 One the best websites to see real time reports on what is happening in each snow resort area is via Dolometi Superski. Dolometi Superski offers many options for various ski passes with the ultimate Dolometi Superski Pass giving you to access to ski 12 areas, 1200 kilometres of groomed slopes, 450 lifts and 30 snowparks serviced by 50 Dolometi towns. Last time I looked the weather was sunny, there were 418 out of 458 lifts operating with 1052 kilometres of slopes open to schuss down.
For the ultimate mountain experience you should consider hiring a UIAGM/IFMGA certified mountain guide. Whether hiking, climbing or skiing they can lead you safely astray or should you prefer the straight and narrow, they can test your black run skills down the Val Scura with its sheer rock walls sandwiching its narrow filling of snow. If heights are more your thing, they will lead you up the 3,330m Marmolada, the Dolomites highest peak, to spend the night in a remote but welcoming rifugio – mountain refuge.
It's Not all Skiing or Snow Boarding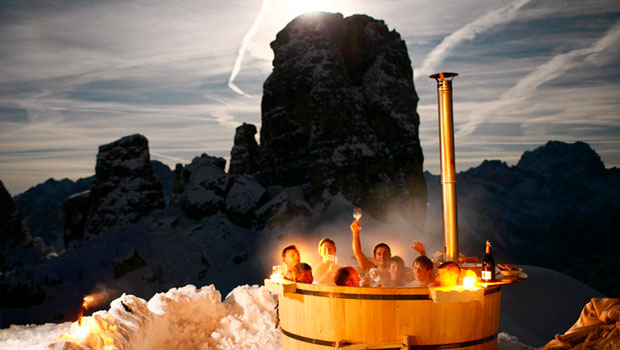 For those who need a break from the slopes (not literally of course) there are other attractions and sports on offer. Take to the air in a hot air balloon or tandem paraglide with an experienced pilot for the flight of your life soaring past those peaks you could only previously gaze at from below. Race precariously behind a team of eager huskies, go tobogganing with a friend, or chillout in a relaxing local spa for a sauna or massage.
Food, Glorious Food!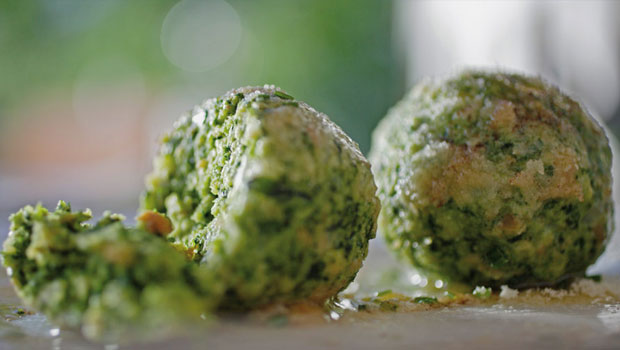 Now that you have worked up an appetite after attacking the moguls or paralleling gracefully down the wide slopes, you need sustenance. In Italy finding great food is not usually difficult and the Dolomites are no exception. Any food tastes better in the mountains but a bonus is that the Dolomites are a foodie's paradise with Michelin Stars galore.
Dolomite cuisine is linked to the history, the mixed mountain cultures and the terrain with simple authentic dishes produced to perfection. Based on local products of cold cuts, meat, cheeses, mushrooms and honey, it is not the best realm for surviving as a vegan but will delight any omnivore.
Tempt your taste buds with Tris di Canederli (generously sized bread dumplings spotted with dry cured ham speck served in broth) or Polenta served with seasonal trimmings like mushrooms or sausages. Game meats are often on offer – venison from various deer species or meat from chamois or ibex. For those with a sweeter tooth there is authentic apfel strudel made with Tyrol's famous apples.
Complement the food with stunning regional wines, both red and white. Over indulged? Chase it down with an excellent fiery local grappa as a digestive. Grappa is distilled from the discarded remains from wine making and has an aromatic fruity flavour with the kick of a mule – not for the faint hearted but a taste to remember.
Take Home a Memento (or Two)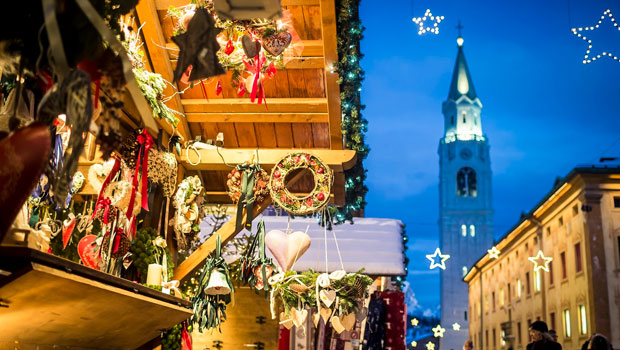 There is always time to do a little shopping wherever you are and Italy always has something gorgeous on offer. Check out and be checked out strolling along the Via Cesare Battisti in Cortina. The famous alpine resort offers dedicated shoppers plenty to peruse with jewelers, artisan stores, antique shops where you will sure to find something to fancy.
Time will always pass too fast in the Dolomites but once you know the way there you can plan a return trip, sooner rather later. In the meantime your holiday will have given you plenty to savour until you again watch those spectacular mountains glowing in the setting sun.