Winter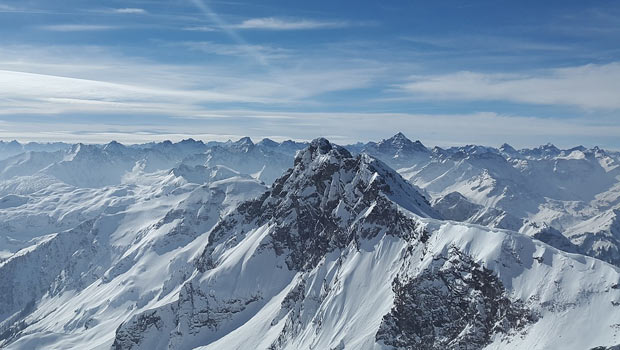 Published on August 19, 2019 | by Andrea Guerriero
0
Mountain Activities – Things to Do this Winter (or Next Summer)
Mountains are a place that has a unique landscape that caters for all kinds of activities, making them one of the best and most versatile holiday destinations. This is why I love to be there at any time of the year. They really are the perfect holiday destination in my opinion. If you are looking for your next holiday destination, then you have most likely come across the right blog post. I hope you enjoy finding out a bit more about what most of the mountains have to offer for you this summer and winter.
Skiing in the Winter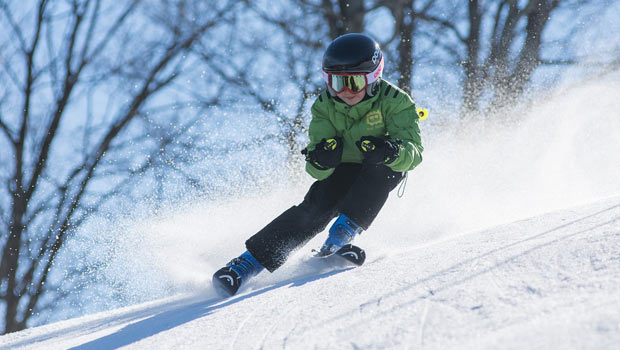 Skiing is one of the most thrilling sports going around and it really is something that everyone has to try.  If you are a seasoned skier you already know the thrill of being somewhere like the French Alps. You wake up early, ski until you feel like your legs are about to fall off, go back to your amazing chalet with a roaring fire and take a dip in the hot tub. Then there is the great food and wine on offer too, and it tastes so much better after a hard day of skiing. Then after all that is said and done you go to sleep and do it again the next day! 
Skiing is possible in many places around the world, however I find France and Switzerland to be the premier locations for skiing, especially because the mountains are transformed in the summer months into the most beautiful playgrounds to hike, bike, run, swim and so much more (but we will get to that in a moment).  Here there are large mountains and great quality snow (yes, snow is graded and classified if you didn't know). For many European readers of this blog (we are a European travel blog after all), these two locations are also going to be ideal as France and Switzerland can be reached by plane within 3 hours from more or less anywhere in Europe. Other places can be great in the summer months too, but I think they don't have as much variety when it comes to these two amazing destinations. If I was going to pick a winner, it would be France.
Learn to Ski or Snowboard
For those that haven't skied before, there really is no better time to start than this winter. Skiing is one of the best activities for many different reasons. It's fun, great for your health and there are so many different kinds of skiing that it can be as relaxed or as exhilarating as you would like. Skiing doesn't need to be the cliche huge mountain descents that you see on television or in the movies. You can go out and ski the gentler slopes or the cross country trails, which are great for beginners. The choice is yours. One big advantage of learning to ski is that it really does not take much time at all. In most cases you will be ready to go out on your own within 3 days with Alpine Elements and once you learn how you can never forget. It's like riding a bike!  Learning to ski also has a lot of other advantages too. Your instructor can show you places that are ideal for beginners in the area and it's a really great activity to do with your family. There are sure to be laughs and a few gentle falls here and there that you will never forget! 
Hiking in the Summer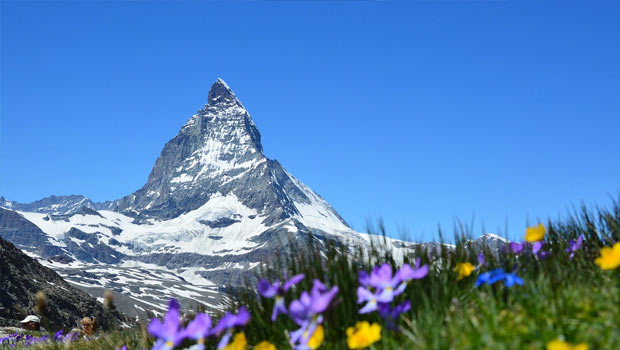 Hiking has become one of my favourite mountain activities. It's amazing to wander the mountains and take in the fresh air, see beautiful lakes, trees and streams and just enjoy the feeling of being in the great outdoors.  In fact there are some extremely beautiful and exciting hikes around. One of the best examples of this has to be the Tour du Mont Blanc, which is one of the most famous long distance hikes on the entire planet. There are around 359 hiking trails in the Mont Blanc area, so you can go easy, hard, short, long or a combination of all of these if you fancy. The possibilities in the alps are pretty much endless and the views are too. Hiking in the alps is something that you won't soon forget and the only requirement is a good pair of hiking boots.
Mountain Biking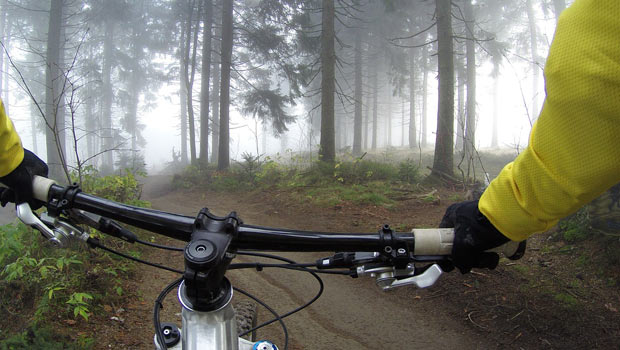 When the snow clears, the steep mountain paths become absolutely ideal for mountain biking. Just like skiing there are extremely technical paths and descents that you can follow and also many beginner paths for the less experiences. This makes mountain biking great as a family activity. Everyone can either ride the same trail or everyone can go and choose their own. The options are endless.
Water Sports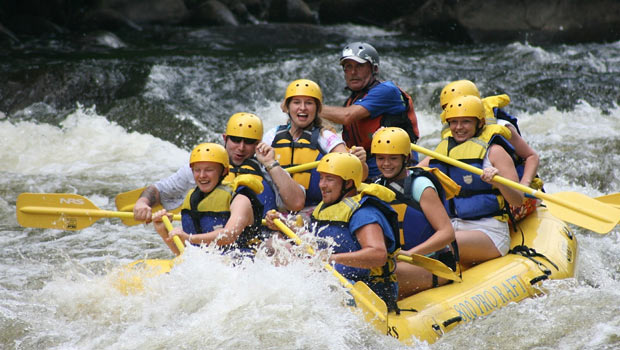 Swimming in mountain lakes and streams is a great experience, although it can at times be quite cool due to the water coming from the melted snow. This shouldn't stop. Another great thing to do is white water rafting, which only becomes possible in the warmer summer months due to the huge volumes of snow that melts. This causes heavy flows within the rivers and creates an ideal experience for the thrill seeking white water rafter.
If the white water rafting wasn't enough, canyoning is another amazing activity to try. Canyoning is a mixture of climbing, hiking, swimming, crawling, abseiling, sliding, scrambling and rappelling to the bottom of a river canyon. You start at a high point and cross a number of pools, rivers, waterfalls, rocks and deep water in order to get to a certain point. It is probably one of the most exciting things that you are likely to try in your life. For those looking for more relaxed water sports, paddleboarding and kayaking might be better options. 
Relaxation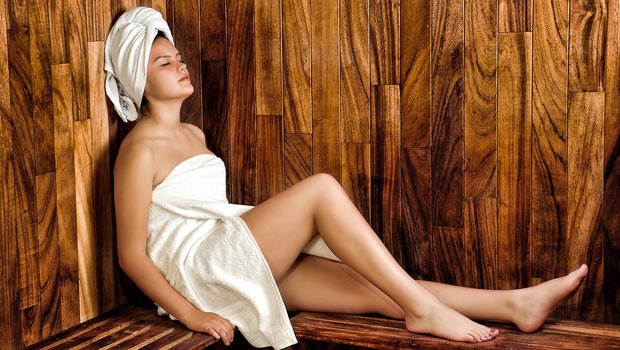 Being in the mountains isn't just about being outdoors, but also about finding time to unwind. This is especially the case after a long day of hiking or skiing. Most ski resorts or chalets are equipped with hot tubs, which can be used all year round and are one of the best ways to relax and unwind. Spa treatments and massages are also very popular and are a great way to recover your tired body after long days outside!
 
I hope you enjoyed reading a little bit more about what the mountains have to offer for the winter and summer months and I hope to see you there someday soon.