Entertainment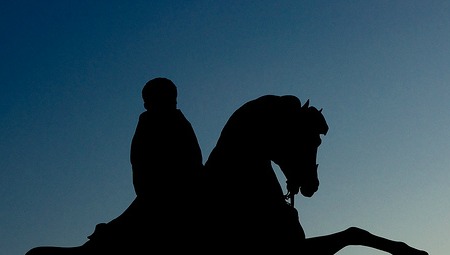 Published on March 27, 2013 | by Francy
0
Napoleonland: France's homage to the Little Caporal
What do you think about an amusement park paying homage to one of the most controversial personalities of history, where you can watch water shows recreating battles or ski amid frozen carcasses? On the outskirts of Montereau-fault-Yonne, situated just 64 Km from the Paris' Arc de Triomphe – commissioned by Napoleon Bonaparte in 1806, in a place where cannonballs from the 1814 battle with Austrian forces and their allies are still being uncovered, the plan for a Napoleon theme park is the first of its kind in the world.
Despite being one of France's most decorated leaders and the best-known Frenchman after Charles de Gaulle, there is no national museum in France dedicated to Napoleon. The reason why is that, in the 19th century, the grandiose ambitions of le petit caporal led to wars, countless deaths and, finally, the collapse of his empire.
However, Napoleon remains a fascinating subject, and many are focusing on the positive aspects of his reign, as during his 10 years of folie des grandeurs, he still achieved great things, such as keeping Europe's reactionaries at bay at a crucial moment in history.
He may have been a (very tiny) tyrant, but he was also a genius, a liberator and a conqueror, and we owe him many things, including the civil code, and the administrative, judicial and educational framework in France and many other countries.
So why not celebrating his successes – and not only – by creating a "Napoleonland" all for him?
Weird enough, but this is the latest project of rightwing French MP and former Sarkozy minister Yves Jégo, and should be ready by 2014, on the site of Napoleon's last triumph: Montereau-Fault-Yonne, just south of Paris.
As the name suggests, the park's theme will be the famous French military leader. The park will not only be focusing on Napoleon's successes. Attractions will also include reenactments of the 1815 Battle of Waterloo, a water show recreating the 1805 Battle of Trafalgar, and a recreation of Louis XVI being guillotined during the revolution.
The amusement park will also host a museum, a hotel, shops, restaurants, and a congress center, as well as classic amusement park rides – such as a ride in the shape of Napoleon's famous arched hat – digital images or interactive video games, and old-fashioned performances with horses and actors.
The greatest attraction will probably be the ski run, which will take visitors through a battlefield surrounded by the frozen bodies of soldiers and horses.
The idea hasn't gotten off the ground yet, but it is already being projected as a rival to the Disneyland in Paris.
Jégo says this is "going to be fun for the family", he call it "rediscovering our roots and our history". Well, for all those who see Napoleon as a symbol of shining, France is willing to use innovative ways to… illuminate his unappreciated sides.
I guess the only questionable statement Jégo has made is this: "[…] visiting a historic park is more enriching than visiting a park about a cartoon character, however great he is". Purpose and glory to history and all the great men who made it, but DON'T touch Mickey Mouse.
Photo by zigazou76