Europe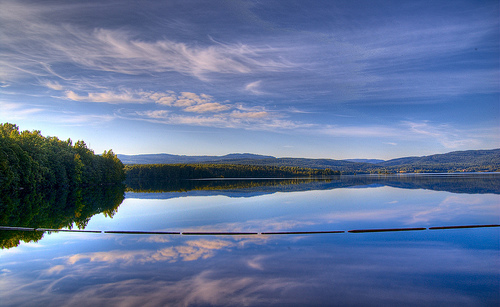 Published on July 4, 2011 | by Andrea Guerriero
0
How to have fun in Oslo with your kids
Oslo, the lively capital of Norway, is a winning combination of entertainment, culture and nature. A unique metropolitan area, a city with an international essence and at the same time immersed in a charming rough country just a short walk from the centre.
There are at least three reasons why Oslo may appear to be an awful experience for your child:
1: it is a city to be explored on foot. Being its centre relatively small and compact, most attractions are within walking distance: children don't appreciate long walks!
2: this city is serious, composed, tidy and its climate is typically northern, with humid and mild summers with temperatures never above 20 ° C. Children love freedom of movement, chaos, 24/7 open air days.
3: Some of the most spectacular attractions in Oslo, are not exactly suited for kids. Take the spectacular Munch Museum, for example. Of great significance, of course, but perhaps a little too scary for children. And what about the Norwegian Opera and Ballet? Impressive from an artistic, cultural and architectonic point of view but… too much for the little ones!
However, as many children simply Have To travel with their family on an Oslo holiday, we wish to come up with a list of tips for parents to do with their children in town, so that they can preserve a beautiful memory of their stay in Oslo – which remains undoubtedly a beautiful city.
Let's start from museums. Children will love the Museum of Natural History (Naturhistorisk museum), the International Museum of Children's Art, or the Norwegian Museum of Science and Technology (Norsk Teknisk Museum), all very interesting and providing activities for the whole family.
Just great and for everyone is the Vigeland Sculpture Park, in the Frogner district of Oslo, an area dedicated to the permanent exhibition of sculptures, reliefs and wrought iron works by Norwegian artist Gustav Vigeland. It is open 24 hours a day and entry is free: do not miss the famous "angry little boy"!
Oslo also boasts the presence of a large number of amusement parks, from Child Planet to TusenFryd, the largest in Norway, up to a dip in the nature at the Frogner Park (Frognerparken) – where the Vigeland Park is – with so much green and the opportunity to enjoy leisure time between bridges, fountains and a great picnic area.
Oslo can be fun also for children, as it is for grown-ups! You can choose among many possibilities; dedicate one entire day to your child: again this city will establish itself as a perfect place for holidays, and for once even kids will agree!
Photo by JD the Photog