Hotels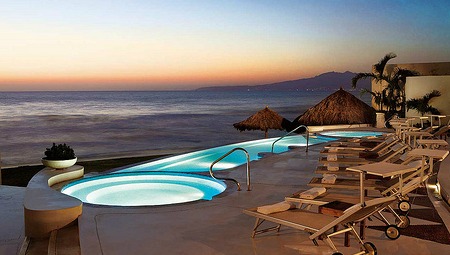 Published on March 7, 2013 | by Francy
0
Hotel Reservation vs Vacation Rental: pros and cons
Sometimes holidays may not be as relaxing as you have dreamt it to be. Whether you are a couple, travel with children, or with a group of friends, you often have to stick to a timetable times and adhere to regulations if you are staying at a hotel. A good alternative could be the one already tested by millions of tourists all over the world: vacation rental in the city or town you decide to visit. In collaboration with Holiday Rental Planners, we've explored pros and cons in order to find out what a difference it makes to stay in a rental apartment compared to a hotel room.
Freedom vs scheduled times
How many times on your holiday you didn't feel like having breakfast "from 8 to 10″ and you have had to rush to breakfast still asleep? How many times you were touring a city and you would have appreciated to take some time for a quiet happy hour, but instead you had to get back to the hotel for your half board dinner at the hotel restaurant? How many times would you have preferred to take a nap before dinner after a day spent walking between churches and museums in a city of art? Giving up a breakfast or dinner already included in the price is a waste of money and very often, like it or not, you will rush to get up or back in time just to avoid being looked down on by the service staff and waiters. If you rent an apartment, you can do whatever you want with time during your vacation, and also choose to indulge in a hearty lunch at the restaurant and then enjoy a simple cup of milk with cookies in the evening before going out again. The freedom to decide not only day by day, but also hour by hour, what to do with your time, is one of the privileges of a real vacation.
Private space vs public areas
Imagine being on vacation with your partner (wife, girlfriend or lover.) Privacy is of course guaranteed in a hotel, but not as much as if you were at home. Conversely, a rental apartment allows you to have a cozy place where you can feel right at home, but in another city in the world. Now imagine you are traveling with a group of friends. What's better than sharing laughs and relaxation staying peacefully together in an apartment, villa, cottage where comfort is guaranteed by (still private) communal areas?
Savings vs discounts
Here there is absolutely no comparison. Vacation rentals, especially medium to large ones able to accommodate families or groups of friends, are much cheaper than hotel rooms. But you won't save money only for sleeping. Even with regards to meals rental apartments are much more convenient. You can save a lot of money by preparing independently your lunch or dinner, having bought food at the nearby supermarkets. All this without forgetting the main point: a yummy midnight lunch is a privilege that only those who can manage their own kitchen whenever they want can enjoy. When you book at a hotel, you can often take advantage of many discounts or promotions, but the latter can hardly match the savings offered by a rental apartment.
Included services vs paid services
The services we are talking about are usually appliances that vacation rentals come equipped with, and free broadband internet. Many apartments, indeed, have kitchens or kitchenettes equipped with microwave ovens to heat up food or cups of tea faster. For longer stays, you can rent apartments equipped with washing machine and/or dishwasher: this helps you reduce the weight of your luggage on the one hand, and avoids you taking turns to wash and clean, on the other hand. Both in big cities and small towns, access to broadband Internet is usually always available in rental apartments: you just need to take a laptop, a tablet or a smart phone with you to keep a connection with the rest of the world. Although these services are (almost) always very efficient in a hotel, they are generally available for a fee: laundry service, Internet access, room service, are options that are often very expensive.
On balance, and given the many pros, a vacation rental is definitely more advantageous than a hotel room. Especially for medium to long-term holidays, when you are looking for a total relaxation without a fixed schedule and the need to always feel sufficiently presentable. A rental apartment becomes your home for the whole duration of your holiday, a place where you obviously must respect the property and the tranquility of neighbors, but where, if you wish, you can eat in bed, relax on the couch watching TV in skimpy clothing, come and go at any time without going under the watchful eye of the reception staff.
The choice of booking a hotel for the holiday is undoubtedly ideal for those who want to 'be served' day and night, for those who want to unpack and don't think about anything else, for those who want to close the gate and delegate to others the management of their time and spaces. Sometimes, in fact, it's the best thing to do

Photo by Grand Velas Resort