Europe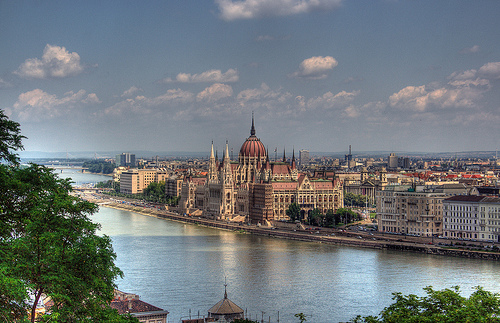 Published on August 29, 2011 | by Andrea Guerriero
2
Holidays in Budapest: welcome to the Paris of the East
Budapest, Hungarian capital, is often called the 'Paris of the East' because of its charm and beauty. As the French capital, Budapest also rotates around a river, the Danube, which divides it into two parts: the hilly Buda on the west bank and flat Pest on the east side. Walking along the shore of the Danube and Andrássy Avenue, you can admire the neo-Gothic Parliament building and the St. Stephen's Basilica nearby, the largest church in Budapest, which offers a beautiful view of the city from its dome.
The Hungarian capital is a city rich in museums, you will likely not have enough time to visit them all, to enjoy collections of modern and contemporary art, as well as Egyptian, Greek and Roman archaeological finds. One of the most interesting museums is the Museum of Aquincum, and the Aquincum park, which shows the remains of the Roman town of two thousand years ago, with mosaics and ruins of the amphitheater. Another museum of great historical interest is the Budapest History Museum, which shows various historical artifacts, or the Museum of Fine Arts.
Another good reason to visit Budapest are the many thermal baths, the city boasts in fact, the presence of various sources of thermal waters and medicinal waters. Famous are the Gellert  baths, in Art Nouveau stile, already famous in the thirteenth century, rather than the Király, a Turkish structure dating back to 1500, or the Széchenyi, one of the largest thermal baths in Europe, in neo-baroque style, with 15 thermal pools. Near the Danube there is the historical bath of Budapest, the Rac, which is famous since the Middle Ages because King Matthias had connected it with a corridor to the Buda Castle.
Budapest expresses all its charm in the evening, when some districts become a meeting place for fun and entertainment. There are many places that offer leisure and amusement. Discos for young people, such as the Kamaleon, historical places such as the Szoda, in addition to bars and theaters for all types of customers. A particular attraction for lovebirds is the Labyrinth of Love, an itinerary inside a castle where lovers can pass through by two different entrances, which will lead them to meet in the end.
Geography, history and art have helped create a place that fascinates and astonishes at the same time. UNESCO World Heritage for the cultural and architectural significance of the Danube, the Buda Castle district and Andrássy Avenue, Budapest is a city of culture, and a city of class, Budapest is also the city of love, Budapest is undoubtedly a worthy Paris of the East.
Photo by ** Maurice **