Wellness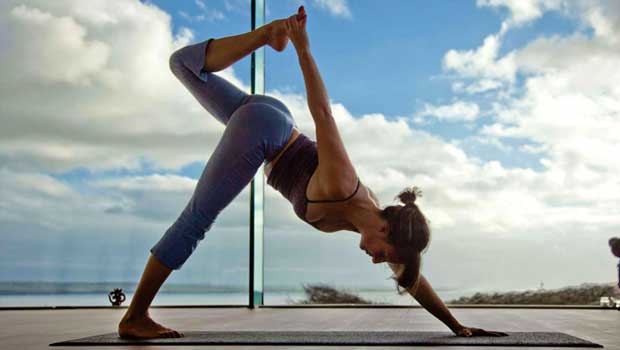 Published on July 9, 2018 | by Meera Watts
0
Going to a Yoga Retreat in Europe That Feels Like You're in India
If you're thinking of taking a vacation in Europe and also happen to love yoga, you may want to amalgamate the two. You can take in the history and culture of Europe while meeting new people at a retreat. There are places that can make you feel like you're attending a yoga retreat in India.  The same spiritual, enriching feeling exists in areas of Europe. There are a variety of landscapes and cultures to choose from. If the Mediterranean Sea has been calling your name or you want to see the Alps in Austria, you can. There are amazing yoga retreats all over. Choose your adventure.
Austria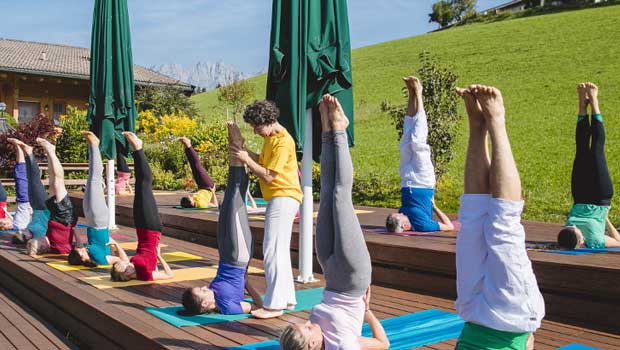 At the Sivananda Yoga Vedanta Retreat House in Austria, you can enjoy being nestled in the Alps. The mountains here are so stunning. In this way, it does feel spiritual. There are mountain lakes and many hikes you can do. The retreat is in Tyrol, which is just 5 hours from Vienna and an hour away from Munich (a great place to fly into.) The retreat focuses on breathing, meditation, and Vedanta philosophy. Austrians are a happy, fun-loving bunch too so if you want to let loose and spend some time in a Bier Garten, you'll likely meet some locals who are happy to chat with you. Most Austrians speak decent English. In Tyrol, there may be some Italian speakers as well. Spending time here will make you feel like you're Julie Andrews in "The Sound of Music." Also, if you're not a vegetarian, try their specialty: a spicy sausage stuffed with cheese served for breakfast.
France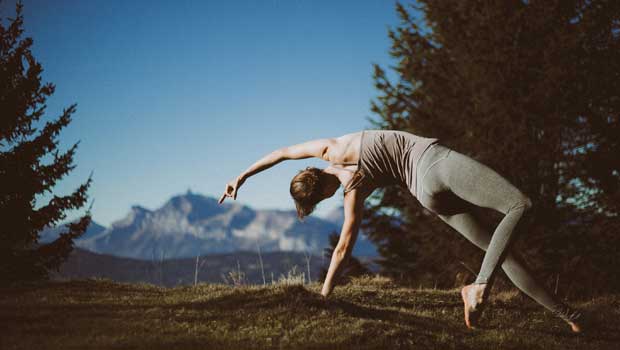 In the French Alps, there is a world-famous yoga retreat specifically for women. They do pilates, meditation, and life coaching sessions. It's a place that promotes a healthy lifestyle. Located in Samoens, Haute Savoie, it's a one hour drive from Geneva. The town nearby, Savoyard, it's hundreds of centuries old and . There are plenty of hikes to be done in the mountains. There is a competition among the towns in France for their outdoor gardens and Samoens has been given the award twice. You'll find plenty of large spaces to be alone outside, making it a highly relaxing vacation destination in Europe.
Greece
In the South coast of Crete, there's a yoga retreat that is located off a cliff. While you do your yoga sessions, you can enjoy the view of the Mediterranean Sea. This just adds to the serenity of doing yoga and brings a spaciousness to the whole practice. Crete is easy to get to and is well connected by a few different airports such as Heraklion airport (HER) and Chania airport (CHQ). Also, if you're traveling around other areas of Greece, there are daily ferries that will take you to mainland Greece. As one of Greece's biggest islands, Crete has a lot of  to offer to its visitors: there are white mountains and fine sandy beaches; there's plenty of historical and mythological place to explore like the Ideon Cave (the birthplace of Zeus). The history here will fill your soul and you'll love the kindness of the locals. The food is fresh and kissed by the sun. ou won't believe how tomatoes and olives taste here. Crete encompasses the magic we dream about when we think of Greece.
Spain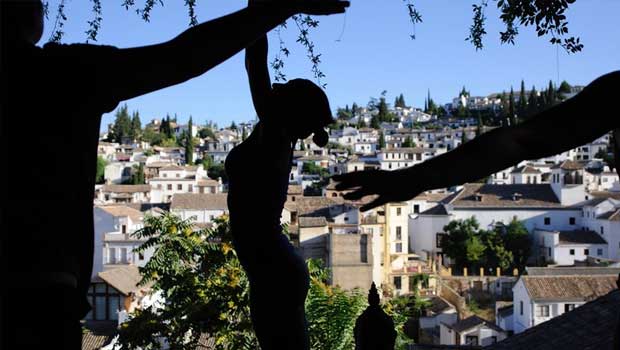 In Granada, Andalusia, there is plenty to do. There are beaches and mountains. The city of Granada is a college town so the streets have a great vibe too. It's actually reputed as a Flamenco hotspot. There is a sense of history here while the people also tend to lean towards being modern. There is a big Muslim quarter where you can feel the history as the winding streets and sharp turns lead you into this area of town.
There are yoga retreats all over Spain but it's nice to be in a city for a dose of nightlife when you want it too. Taking in tapas and watching Flamenco dancers should not be missed. Neither should a walk in the old Albaycin district. It gives you a real sense of what life was like here during Medieval times. If you love yoga but still want to take in history and culture, this is a great place to do a retreat.
Traveling around Europe is easy to do because the countries are all easily accessible. This makes it simple to pop into an area for a yoga retreat as part of your trip. The nice thing about going to a retreat as a solo traveler is you're sure to meet new people. Who knows, you may be going in the same direction when the retreat is over. This is a great part of your travels. Europe offers so much. It's far closer than making your way to India. You can take in the culture while still getting in some deeply spiritual days. Don't underestimate the serenity that a yoga retreat offers in all areas of Europe.