Europe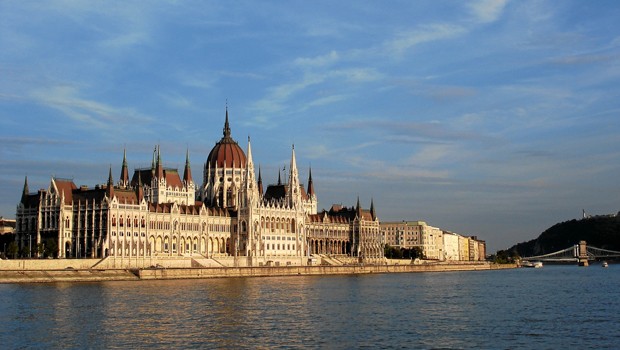 Published on February 16, 2012 | by Elena
1
Five reasons to visit Budapest on your next vacation
The big question: "Why visit Budapest?" Why should one include the capital of Hungary in a travel plan? Here are 5 of the main reasons why you can't miss Budapest, at least once in your life!
1.Budget friendliness
Budapest is still an inexpensive city compared to other European Capitals. Add to this a great range of Good-Value Accommodation – from lavish palace hotels, to contemporary boutique hotels. Local specialties and souvenirs are great value for money, and shopping at the local markets is cheap and pleasurable. Of course, avoid those places where tourists are typically ripped off…
You can bathe in Turkish baths enjoying the centuries old architecture but you can also indulge in fashionable modern spas or in the wide range of spa and wellness hotels available in the city. Thermal springs with medicinal qualities abound in the city as well. This makes Budapest ideal for a relaxing holiday.
3. Entertainment and vibrant Nightlife
There's always something going on in Budapest, no matter the period you choose to come and visit. Great festivals, a world renowned Opera Theatre, museums to suit all interests, you get something to do at any time in this city. And to end your day, Budapest also enjoys a lively nightlife scene. The city is alive with great parties in good pubs, bars, open-air clubs.
4. Tasty, Local Foods
Budapest boasts the presence of entire streets and neighbourhoods that specialize in the restaurant and café business, as Liszt Ferenc Square, and Ráday Street. Other than these, there are countless restaurants, inns, and international eateries in the city, where you can taste all the best Hungarian specialties: eat "Lángos" (fried dough), enjoy a "Túró Rudi" dessert, drink Pálinka – an alcoholic drink made from the fermentation and distillation of fruits.
5. The green gem
Budapest is made up of Buda and Pest, with the Danube River flowing past them, along a stretch of 28 kilometers, and several bridges linking the 2 parts. The Buda side is more peaceful, greener, and more traditionally romantic than the Pest side, which is rather extravagant instead. Probably, most would suggest booking a hotel room on the Pest side and only going for short cultural & green visits to the Buda side. If you don't know what to choose, just sit right in the middle, and enjoy a stroll around Margaret Island, which lies between the Arpad Bridge and Margaret Bridge, in the middle of the river Danube. This is the best green park of Budapest with loads of things to enjoy.
Budapest's magic lies in the many cultural influences that affected the city during its long history. Plenty of historic streets, great monuments, green spaces and welcoming places where to stay and spend your time. And so much more.
Photo by Wineblat Eugene – Scapes