Festival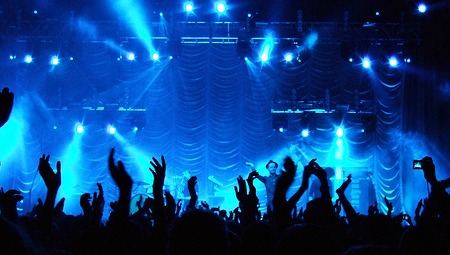 Published on May 8, 2014 | by Daniela
0
El Grec: the greatest Summer Festival of Barcelona
We often need no excuse to visit Barcelona, the land of fiestas, at any time of the year. So colorful, so exciting, so vibrant and eclectic, always! Nevertheless, Barcelona becomes a city of Festivals every summer, and among these, one of the most varied and eagerly awaited is definitely the Barcelona Summer Festival par excellence, known simply as "El Grec" [the Greek,] which is one of Europe's leading multidisciplinary cultural festivals.
The Grec Festival of Barcelona is Barcelona's largest summer annual dance, theatre and music festival with a huge programme of wonderful events held in many venues in the city and offering something to suit all tastes. The Grec festival in Barcelona will run from July 1st to 31st.
Named after Barcelona's Greek Theatre (Teatre Grec), an open air theatre on the northern edges of Montjuïc hill built for the 1929 Universal Exhibition, the Barcelona Summer Festival takes place annually since 1976. El Grec was purely a theatrical event at the beginning, solely dedicated to Greek Theatre, while it presently involves theatre, music, dance – including flamenco, of course – film and even a circus – the spectacular Circus Night – with acrobats, jugglers, and talented musicians.
Beginning and lasting all throughout July, this festival takes place at many venues, including Palau de la Música, Fundació Joan Miró, Caixa Forum, Teatre Lliure and Plaça del Rei, all hosting concerts and other events involving leading performers and companies from around the world. However, the spectacular Greek amphitheatre remains the setting of the major events.
The Grec Festival of Barcelona is organised by Barcelona City Council with Ramon Simon as Grec director, and promising many new and exciting changes for 2014.
Rumba, rock, flamenco, ska and aerial theatre are just some of the ingredients to be found at the opening of the Grec Festival, for a total of about 65 shows spread throughout the 5 weeks event. Moreover,  there will be a big, free opening party at Teatre Grec, on 27 June.
Some of the events are free of charge and prices of the others vary considerably. Full details can be found on the El Grec website.
Whether you are searching for jazz, Latin, modern or classical music and theatre, El Grec brings surely something additional to the amazing cultural melting pot that Barcelona is. If you're a lover of great culture and a lover of the world's great cities then select your flight, book your hotel in Barcelona and pack your bags! A visit to the El Grec Summer Festival gives you a wonderful opportunity to enrich your holiday experience.
Photo by marfis75