Spain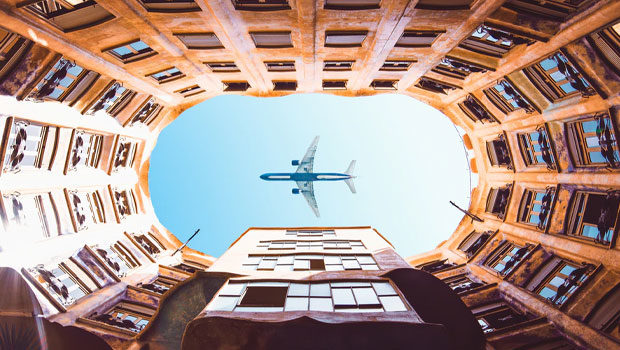 Published on December 10, 2019 | by Andrea Guerriero
0
Complete Gaudi Architecture Tour in Barcelona
Barcelona is one of Europe's best culture hubs filled with architectural masterpieces. Famous for the unique mix of modern and gothic architecture, the Catalan capital will have you feeling anything but bored. Barcelona's landscape is so recognizable because of the work of a prominent architect Antoni Gaudi, who managed to change the city forever. If you're visiting Barcelona soon, here's your must-see guide of Gaudi's Barcelona.
Casa Vicens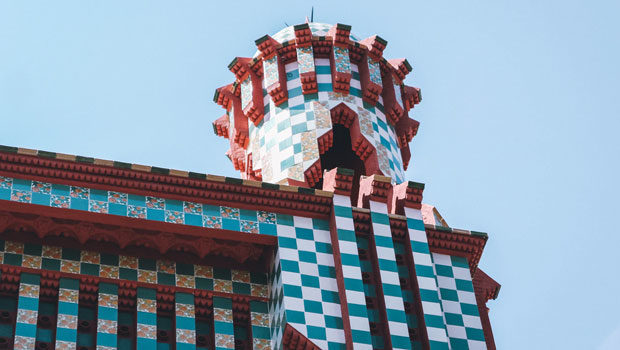 Casa Vicens was the first house designed by a 30-year-old Antoni Gaudi in Barcelona between 1882 and 1889. At the time Casa Vicens was a revolution in architecture, Gaudi invented a new language of the mixed styles and materials. Its initial purpose was serving as a private residence, which Casa Vicens fulfilled up until 2014. Now Casa Vicens welcomes visitors as a public museum. You will find a permanent exhibition and a walking tour through the carefully preserved rooms of Gaudi. 
 Fee: the fees for all visitors is €16. There is no fee for children under 11.
Casa Batlló (a.k.a. The House of Bones or The House of Dragon)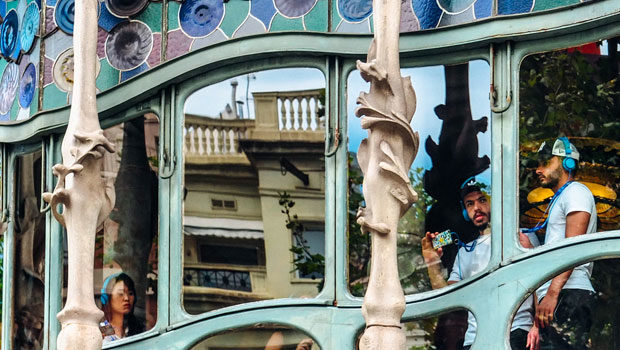 One of the most prominent Gaudi's works, Casa Batlló is known to the locals as the House of Bones, because of the façade's skeletal shapes. Gaudi remodeled a classical building (designed by his architecture studies teacher Emilio Sala Cortés) into what is now known as Casa Batlló between 1904 and 1906. It was initially designed as a residential building. Unlike Casa Milà, Casa Batlló was approved by the critics and nominated for the 1906 best building awards. Another name of Casa Batlló is Casa del Drac – the House of Dragon, because of the similarity between the building's roof and the texture of the dragon's skin. Now you can explore the façade and interior of Casa Batlló if you want to discover Gaudi's best work and modernism at the finest.
Fee: the fees for adults start at €25 per person. There are also early morning and late-night options for those who want to take the best pictures!
Park Güell 
Park Güell is a one-of-a-kind architectural system, and probably Spain's most visited park. Park Güell was initially built as a private residential area between 1900 and 1914. Gaudi designed the park, inspired by organic shapes, that's why you will find a lot of detailed work and 'natural' elements. People usually spend hours wandering around and noticing the small unique details hidden inside the park. There are two sections of the park. The majority of the area is a municipal park and is free of charge. If you want to see the park's section with Gaudi's architecture pieces, you will have to get tickets. 
Fee: ticket rates start at €10 per person. Please, note that tickets sell out in advance. Plan your visit and purchase tickets ahead.
Casa Milà (a.k.a. The Stone Quarry)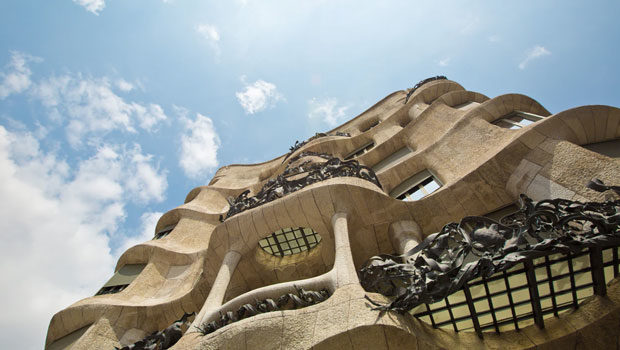 Gaudi's Casa Milà is one of the most famous and unique buildings in Barcelona. Built between 1906-1912 as a private residential house, Casa Milà was the last architecture piece designed by Gaudi. It's curved façade designed in a way that makes it impossible to draw a single vertical line from the roof to the ground. Initially, the building was attacked by many critics, who called it la Pedrera – Spanish for 'the stone'. Only 70 years later, in the 80s, UNESCO recognized Casa Milà as a World Heritage Site. Now the doors of Casa Milà are open to tourists from all over the world. Even though it still serves as a residential and business building, Casa Milà hosts exhibitions, conferences, and other cultural events. You can visit the 'garden of warriors', a roof terrace with chimneys-pots turned into sculptures with faces. 
Fee: there is an entrance fee of €22 for adults. There are also premium options and the late-night tours for an extra cost.
Sagrada Familia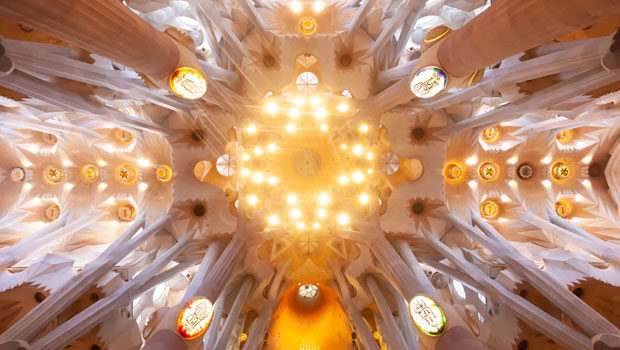 Gaudi's gift to the city of Barcelona, the Sagrada Familia is the most famous and recognizable church in Europe. The Sagrada Familia, the 137-year building project, is an absolute Gaudi's must-see in Barcelona. The construction of the Sagrada Familia began in 1882. Antoni Gaudi never saw the Sagrada Familia as it looks today. When he passed away in 1926, only a quarter of the building was completed. No doubt, the incredible exterior and symbolism of the Sagrada Familia will leave you breathless. It's better to save this architectural masterpiece for the very end as it is a culmination of Gaudi's lifetime work and talent. Note that the Sagrada Familia is an extremely popular landmark, so make sure to book the tickets in advance.
Fee: the ticket price starts at €17 for adults. All tickets are a contribution to the ongoing construction.