Summer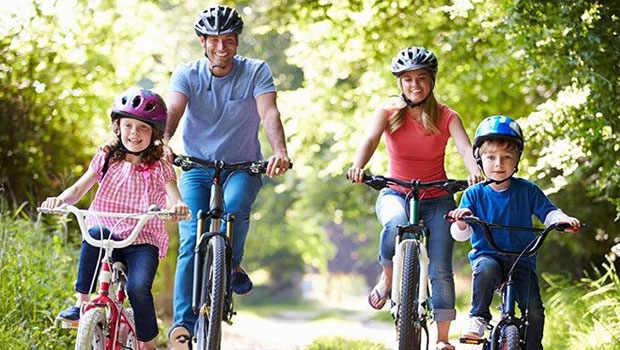 Published on August 24, 2017 | by Robert Flaherty
0
Cycling Your Way across the World with Your Family
It might sound weird, but cycling vacations are very much a thing; in fact, this type of travel is getting increasingly popular. Cycling holidays used to be popular only with adventure travelers, taking the cyclists to extreme locations or over extreme distances for the sense of self-achievement. Nowadays, however, family-friendly bicycle travel is turning into a hip thing. Cycle travel is much more of an immersive experience, when compared to car, bus or train rides, especially for your kids. The list that follows includes the cream of family bike rides that our planet has to offer.
Hanoi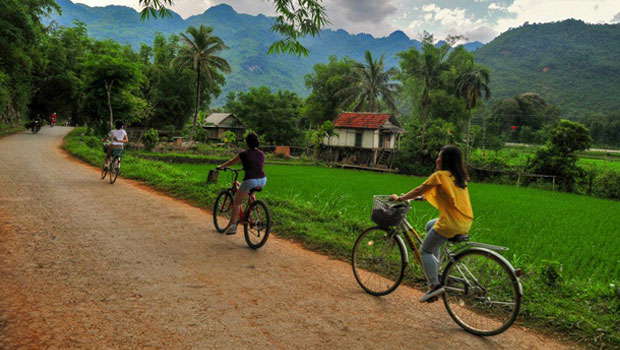 If you're looking for a biking trail for children of all ages, the Vietnam's capital is the right place for your family. Although the city's 8 million residents don't sound like a perfect crowd to go through on your bike (especially with your family about), Hanoi's back streets are perfectly quiet, empty and overall charming. This untouched-by-war part of the second largest city in the country offers a much more authentic experience than the downtown (and the rest of Vietnam, quite frankly). Your children will get to observe a completely different culture than the one they're used to, while you can bask in the centuries-old architecture, influenced by Southeast Asian, Chinese and French culture. This two-hour cycle ride is a short one, but very memorable.
Confederation Trail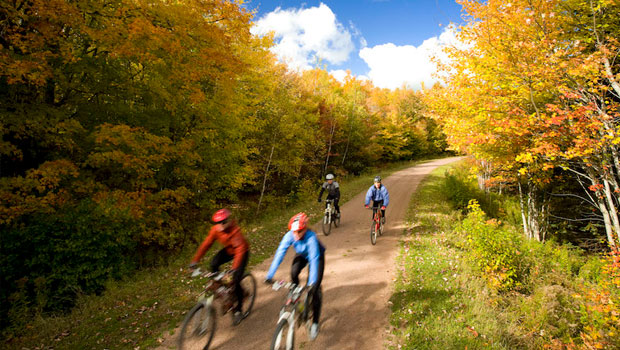 Within the smallest province in the entirety of Canada, the Prince Edward Island, is a fantastic cycling trail – flat and free of motor vehicles, it is perfect, safe place for a family vacation. The Confederation Trail is 470-kilometer long and goes right down the middle of the Prince Edward Island. Of course, this is quite the mileage, so you can start anywhere, depending on the time you have at hand. If you are on a tight schedule, try heading east towards Prince Edward Island's red cliffs that are around Basin Head. Of course, just to be safe, download (and print!) an online cycling guide. If you have more time, you'll have to book a place for you and your family to stay, and we recommend Inn at St. Peters – not only does the food have a great reputation on the island, but every room is equipped with a view of the bay.
Danube Trail
Although the Danube river stretches from Germany, all the way to the Black Sea in Ukraine, covering 10 countries, the best choice for a family cycling vacation along the entire length of the Europe's second largest river is based in Germany and Austria. The 320-kilometer route from Passau to Vienna is a cyclist hotspot – it even has dedicated cyclist information centers. The Danube Trail passes through the Wachau region where one can enjoy the views of wonderful hillsides and perfectly aligned vines and orchards. If you opt for this route, do not miss out on the Benedictine Melk Abbey.
Tuscany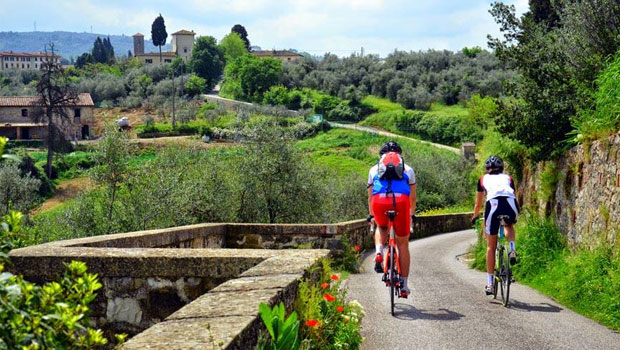 Speaking of vineyards and hilltops, the Tuscany region in Italy excels at these! Bear in mind, however, that this vacation isn't really a ton of fun for kids – this is more of a romantic getaway. Nonetheless, your significant other is very much family and if you base yourself in Siena, you can experience gorgeous romantic rides during the day to the Monte Oliveto Maggiore Abbey and the 13th-century town of Monteriggioni. The Tuscany region is exactly the first thing that comes to mind when you imagine the gorgeous plains of Italy.
The Isle of Wight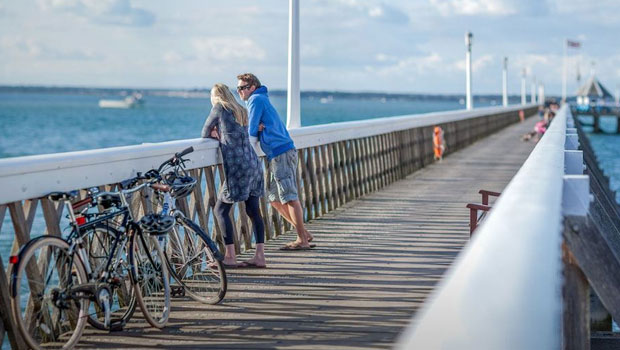 This biker's heaven in England contains the towns, narrow lanes and chalk cliffs that make for a wonderful and interesting experience for a family bicycle vacation. The signposted Round the Island cycle route is little over 100 kilometers long – an excellent 2 – 3-day circuit. Avoid the hilliest southern sections around Wroxall and Blackgang, and aim for flat cruising across the northern shores. The Isle of Wight is perfect for a family cycle vacation because the vehicle traffic is extremely light (except during summer weekends), which spells 'safety' and 'careless fun'.
Kings Park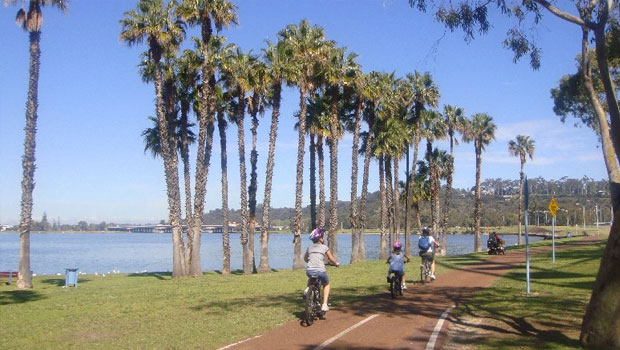 If you've ever been to Perth, an extremely prominent city and the capital of the Western Australia, you are well-aware of all the beauties of variety that its vastness has to offer. Kings Park is an excellent place for a family bike ride – a number of paths lead you through natural bushland and botanical gardens. Of course, this route is the perfect opportunity to try out (renting or buying) the popular bosch e bike, an ideal choice for those who aren't really at the top of their cycling game.
Mount Nebo to the Dead Sea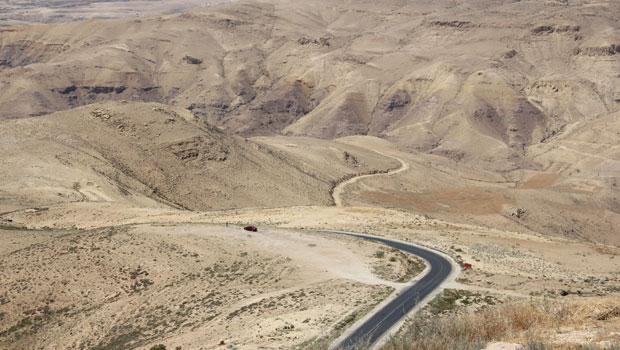 The best part about this thrilling ride in Jordan is that it's downhill through and through – your kids will love this. Starting at Mount Nebo, this route takes you across plains, through farmland and all this before the actual descent to the Dead Sea. Oh yeah, and the Dead Sea – the lowest place on earth! You won't even notice it, but this 30km route is actually a 1,000m descent, in addition! This bike trail is so fantastic for family travel because your kids will have their minds blown by the gorgeous scenery that includes the Dead Sea and much more as you pedal downwards.
The Mount Nebo to the Dead Sea ride will be an unforgettable experience for your teenagers.
Yangshuo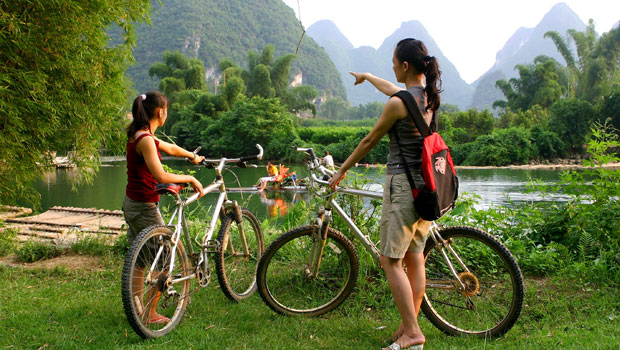 This cycling hotspot is perhaps the most forgiving and the least thrilling on the entire list. We recommend it for couples with children aged 8 or above because the karst limestone scenery of Yangshuo is simply that beautiful. The floor of the valley is a mix of rich paddy fields, quaint villages with curved eave roofs, limestone karst and clean mountain air. Aim at rides that last no longer than 3 hours and enjoy the jaw-dropping scenery of the Yangshuo valley.
Taking your family on the two-wheeled vacation is a fantastic opportunity to enjoy a healthy, useful and memorable time abroad. All of the mentioned locations are fun family-friendly experiences for every member of your pack. From the Danube to Yangshuo, and from Hanoi to the Isle of Wight, these unique travel experiences will likely turn you into a vacation cyclist.