Winter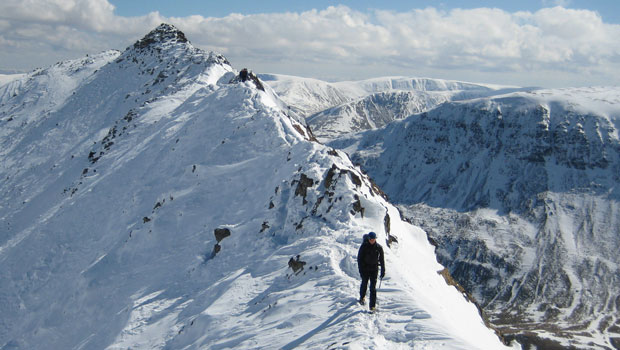 Published on December 22, 2017 | by Andrea Guerriero
0
Winter holidays in Cumbria: a walk in the Lake District
A holiday in the Lake District during the winter might not be something many people have considered. However, the colder months of the year truly transform this beautiful part of the world into a winter wonderland. There's nothing more calming than looking across a serene lake, out to the snow tipped mountains beyond. In this blog post we discuss some ideas for the perfect winter walks in the Lake District, including gentle strolls perfect for all the family, right up to a more difficult hike for those who wish to challenge themselves.
Skiddaw Shepherd's memorial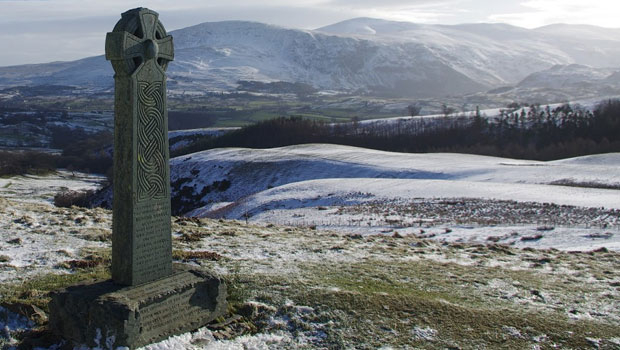 This walk features an important part of Lake District history, and is a great route if you're with a wheelchair user or walking with small children. It's also perfect for those who desire a relaxing stroll rather than an intense workout, and the neat path means it's an easy terrain for even the most inexperienced walker.
"Great Shepherd of Thy heavenly flock. These men have left our hill,
Their feet were on the living rock. Oh guide and bless them still."
The Skiddaw Shepherd's memorial was erected in honour of the Hawell family, who kept Herdwick sheep on these hills for generations. Make sure to stop and read the poem written by Hardwicke Rawnsley, a long-time Lake District resident.
Derwentwater Lakeshore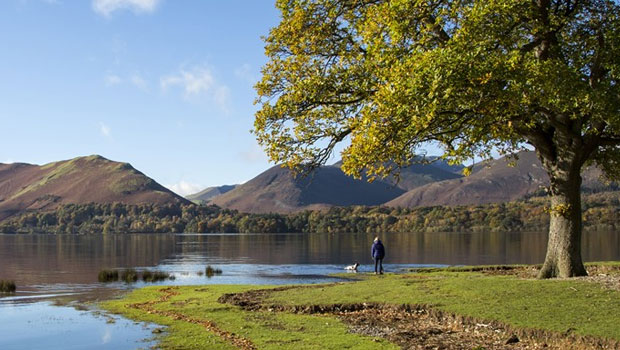 This walk is perfect for the wintery months, with plenty of time to admire the surrounding woodland. Suitable for everyone, it will take you along the western short of Derwentwater, and similarly to our previous walk, involves a walk along a wide, compacted stone path. The views along this walk are always splendid, with perfect vantage points for the lake and surrounding mountains. There are also lots of picnic benches between the high and low Brandelhow jetties, where you can stop for a spot of lunch, or perhaps a hot flask of tea or hot chocolate on colder days This is a non-circular route, but the turning point falls just after a charming Chinese bridge that will be easy to recognise.
Longlands, Lowthwaite and Brae Fells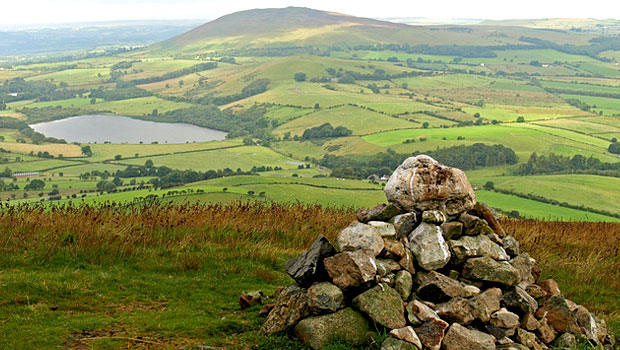 This is a delightful circular route suitable for walkers with slightly more experience. The walk will take you up amongst the grassy fells, with splendid views out across the Solway Firth. You'll be able to stop and admire the landscape before you, and be able to see as far as the Dumfries and Galloway hills in the north, which during the winter often look stunning due to a dusting of frost. There is also parking available for this walk, although it's best to drive up early as there is only space for four cars.
Glenridding-Helvellyn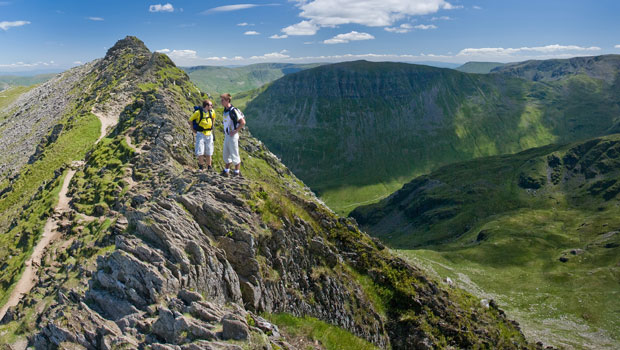 This is a more challenging walk, which will take around six hours to compete. It's also particularly favoured by dog owners, but it's obviously very important that your dog is fit enough to complete the walk so as to not endanger its health. Helvellyn is the most climbed of all the fells in the Lake District, and once you see the breathtaking views from the top, you'll understand why.
The Coledale Horseshoe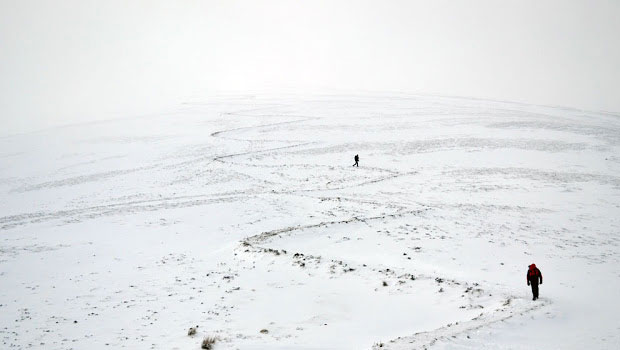 This walk is the most difficult listed here, and although the wonderful views are well worth the effort, we'd only recommend the route for experienced walkers. The walk is 15km long, and will take about 5 hours, so during the shorter winter days it's a good idea to set off in the morning to avoid walking in darkness. This route will take you to five different hills – Stile Hill, Sail, Sand Hill, Outerside, Kinn, Hobcarton Cragg, Grisedale Pike, Hopegill Head and Crag Hill. All of these viewpoints offer stunning views on clear winter days.