Europe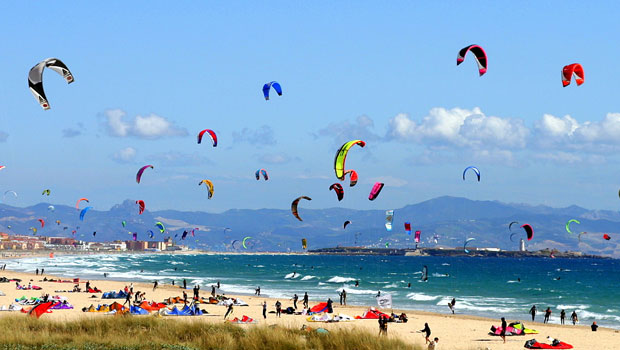 Published on January 7, 2016 | by Justin Torres
1
Best Spot for Kitesurfing in Europe
Kitesurfing enthusiasts may hail from different parts of the world. However, not all locations, despite having large bodies of water, are suitable for kitesurfing. This surface water sport demands consistent, strong and steady side on-shore winds with between 10 and 35+ knots at 5 and 18+ meters per second. There must be a large and open body of water as well as an excellent launch area. Europe is known for some of the best kitesurfing spots. Here they are.
Ulcinj, Montenegro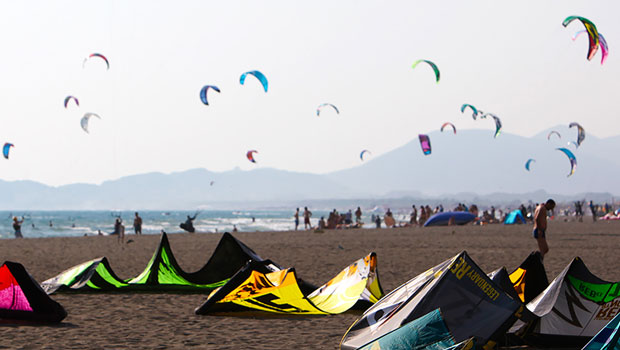 Velika Plaza, which literally means Long Beach, is the longest beach in the country, stretching up to 8 miles. Unsurprisingly, Velika Plaza is considered as the premier kitesurfing destination in Adriatic Coast. What separates this beach from other beaches in the country is its strong and stable cross onshore winds even during summer, making it an ideal kitesurfing spot for beginners. Ada Bojana, an island, is another kitesurfing spot in Ulcinj. Several kitesurfing schools abound the beaches of Ulcinj.
Aber Wrac'h, France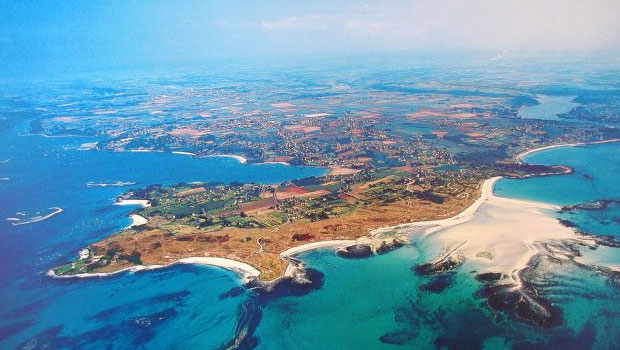 A small port village in Brittany, Aber Wrac'h is a famous kitesurfing spot in the country. If you want to get away with the crowd, this is the place to be. Other locations suitable for kitesurfing are Lac de Monteynard-Avignot, Port-Saint-Louis-du-Rhone, and Wissant. Lac de Monteynard-Avignot is a windy and wavy lake; the reason it is considered as one of the best destinations to kitesurf. One of the main leisure activities in Port-Saint-Louis-du-Rhone is kitesurfing. This small community houses a kitesurfing school. Wissant, which means "white sand," is dubbed as the mecca of surfing. It has frequent and favorable winds throughout the year.
Rügen, Germany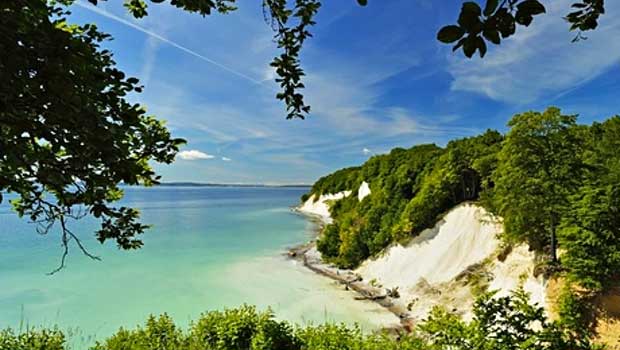 Considered as Germany's largest island, Rügen is mostly known for its resort architecture. Its landscape is diverse and its beaches, long and sandy. Rügen offers kitesurfers several options for destinations which include Neu Mukran, Suhrendorf, Wiek, Rosengarten and Dranske. Other premier kitesurfing destinations are Fehmarn and Salzhaff. The former features ten kitesurfing spots while the latter features shallow waters suitable for the novice kitesurfers.
Prasonisi, Greece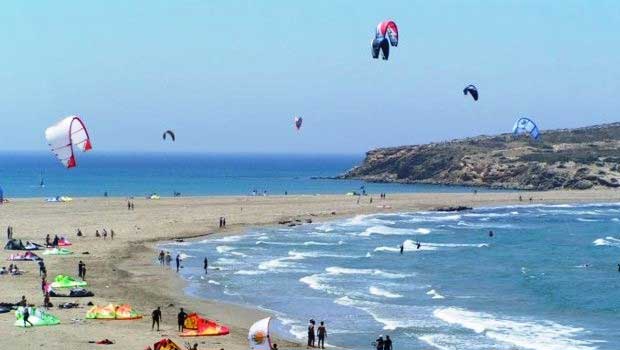 Prasonisi, which is the Greek word for "green island," forms part of the Rhode island. Water levels are low during summer and high during winter, so it best to visit the island from July to August. It is ideal for both beginners and advanced kitesurfers due to its reliable and predictable winds. The quality of the winds is not gusty and with constant direction. In one side, there is the Aegean Sea and on the other side is the Meditteranean Sea. Naxxos and Paros are other key kitesurfing locations in the country. Naxxos is a windy island. The same goes with Paros, a strait that receives constant strong winds.
Rossnowlagh, Ireland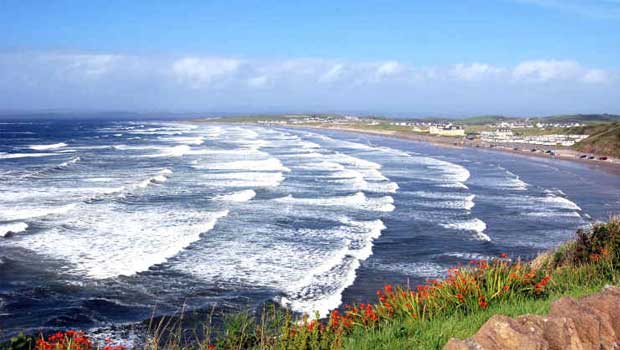 Ireland is popular for its kitesurfing destinations, and Rossnowlagh is one of such. A seaside village located in County Donegal, Rossnowlagh considers its extensive, wide and sandy beaches as its primary amenity. Several kitesurfing events are held in the area from time to time particularly those that are hosted by the Rossnowlagh Surf Club and Inter-Counties Surfing. The latter is the longest running kitesurfing contest in the country. Other kitesurfing spots to visit are Tramore, Bull Island, Lahinch, and Rush. Tramore has several surf schools, rental shops, and board manufacturers. Bull Island, on the other hand, has a kitesurfing launch area along the Bull Wall, which makes it a popular destination for beginners.
Isola dei Gabbiani, Italy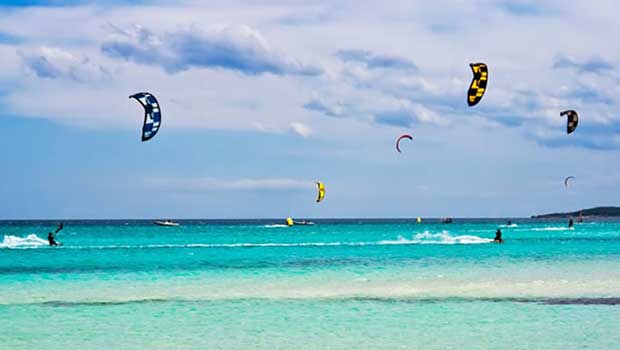 An island located in north Sardinia, Isola dei Gabbiani is the Italian for "island of seagulls." The island has a windy climate and has flat water conditions hence it is ideally suited for kitesurfing especially for the freestyle surfers. Other destinations suited for this sport are Cagliari, Lake Como, and Pellaro. Cagliari is one of the most prominent kitesurfing spots due to its strong, reliable and favorable winds. Lake Como and Pellaro, on the other hand, also have mostly windy climate throughout the year.
These are just six of the best and most popular kitesurfing spots in Europe. There are more. In fact, kitesurfing is a well-received water sport in at least 29 countries in the continent from Albania to the United Kingdom. The best part is there are good locations suited to every difficulty level. You'd never run out of choices.