Food & Wine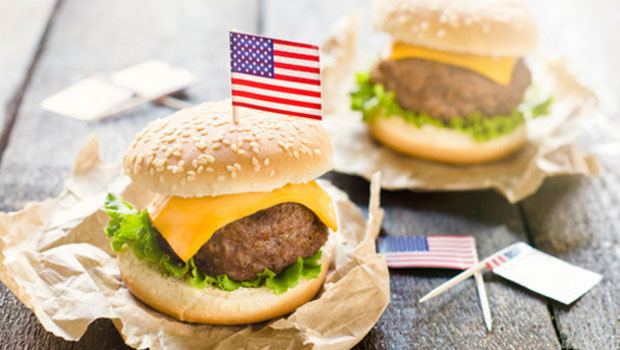 Published on April 27, 2017 | by Andrea Guerriero
0
American Dishes That You Can Enjoy in Europe
One of the challenges facing any homesick American in Europe is finding food they remember from home. Many places do not carry the same ingredients as grocery stores in the US, so even cooking can be difficult.
For example, there is no such thing in the United Kingdom as sour cream as Americans think of it. There is a product called sour cream but it is exactly what it says on the tin. Most people are not looking for literal, pourable sour cream when they are trying to make tacos. There are alternatives like crème fraiche which has a similar consistency to American sour cream, but until visiting Americans are aware of these differences they will have a difficult time finding ways to recreate dishes from home.
There are some restaurants that cater to American tastes across all Europe. Fast food chains are available almost everywhere but Americans will find that their offerings are not the same as they are used to in the States. Burger King in the UK has much smaller and dryer burgers to suit British taste buds and McDonald's in Germany offers beer. There are no buffet-style chains like Golden Corral or Old Country Buffet but this may change in the future.
Some of these new culinary experiences are fun and welcome, but for a truly homesick American who wants to enjoy the kind of foods they remember from home, there are a few reliable options across the continent and in the United Kingdom.
Cheeseburgers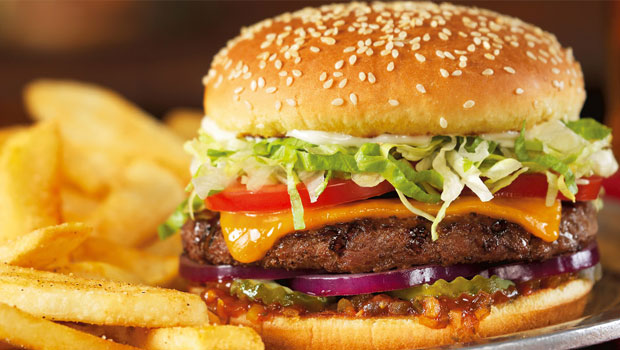 The American diner has suddenly undergone a strange and dramatic rise in Europe. The United Kingdom, and Scotland in particular, has seen an explosion  of traditional American burger joints. There seems to be no reason for this occurrence but it is a welcome one for any lonely American looking to indulge in greasy beef patties drenched in ketchup and mayonnaise.
These diners also offer flavored fries and other foods reminiscent of the US roadside. Be careful in the UK when ordering a milkshake. These are glorified glasses of chocolate milk and not the ice cream treat Americans have come to expect from a diner. Remember that the UK prefers a very dry burger so if visitors are looking for something dripping with juices, do some research online to find out where British customers have complained about this very thing.
Eggs Benedict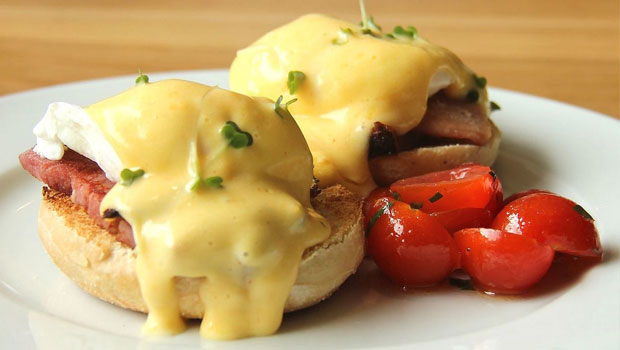 Eggs Benedict is one of the most famous dishes invented in New York City. Its popularity there means that it has made the journey overseas to Europe and is available in many fine dining establishments. The United Kingdom is particularly fond of this dish because Scottish salmon can be used in its cousin, Eggs Florentine. Some of the freshest eggs, ham, and fish are available in Europe, making for a wonderful breakfast experience. Eggs Benedict and Eggs Florentine are some of the easiest American dishes to find in the United Kingdom, Ireland, and the European continent. Americans can search online for restaurants in their local area offering this dish.
Pie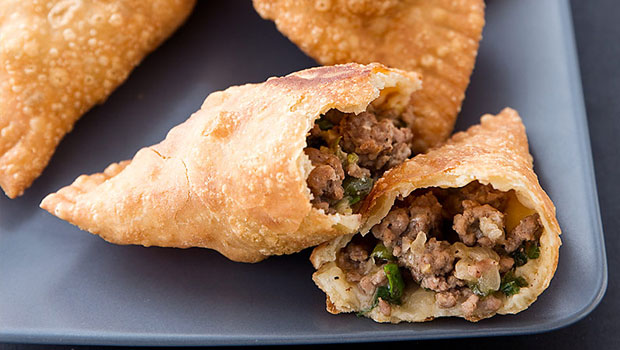 Pastry-loving Americans visiting Europe will find there is no limit to the varieties of pastry available. Many American foods are derived from European fare. For example, apple crumble in the UK will please any apple pie-loving visitor. Meat pies are also common and will be the most likely item on the menu listed under the word 'pie'. Pot pies are also very popular in Europe, especially the UK, so Americans looking to enjoy some of their favorite dishes will find many pubs and restaurants offering familiar cuisine.
Barbecue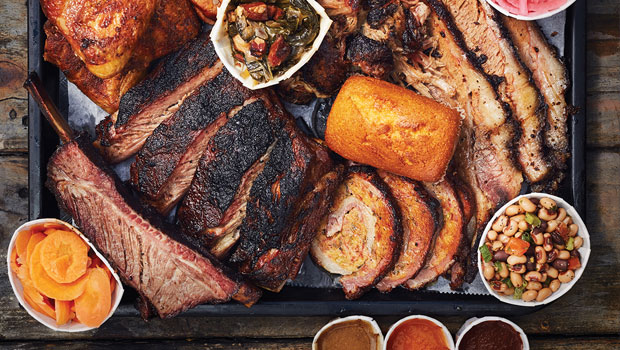 This type of meal is considered uniquely American by Europeans. They still offer barbecue sauce in their supermarkets but visitors will probably need to cook their own meals unless there is an American restaurant in their vicinity. However, the fresh meat available at the butcher's in any European nation will provide an incredible and succulent meal most Americans will find mouth-watering.
The quality of the meat in Europe tends to be held to a higher standard, so the food will come out even better than they were used to back home. This might also be a good opportunity for any Americans who are recent expats to invite new friends in their adopted country to join them as they fire up the grill.
Conclusion
One of the many wonderful things about Europe for any visiting American is that they will find a great deal of the cuisine is recognizable. America is a melting pot and countless immigrants have brought flavors with them from overseas. Pizza, pasta, goulash, potato dishes, Parmesan cheese, and an infinite variety of dishes are also American family favorites because these foods were brought over many years ago and absorbed into the cuisine of the United States. For those moments of real homesickness sometimes only certain foods will do. These traditional American standbys will hit the spot and are available throughout Europe and the United Kingdom.