Wellness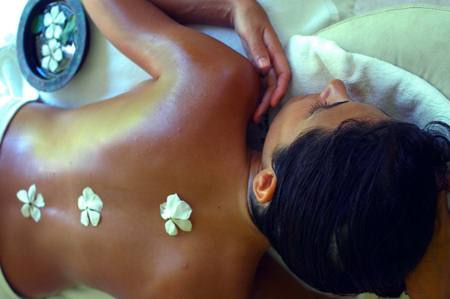 Published on March 15, 2011 | by Andrea Guerriero
0
Abano or Montecatini: which of the two spas should choose?
A bath in the spa is always a source of relaxation and wellbeing. In Italy there are many sites suitable for this purpose, but certainly the most famous in the world are those of Abano Terme and Montecatini Terme. Which to choose?

Some reasons to choose Abano Terme
Abano Terme is a town of 20,000 inhabitants in the province of Padua, Veneto. Its economy revolves around thermal baths: hotels, restaurants, clubs are crowded throughout the year for the presence of tourists from all over Italy and Europe who want to enjoy the spas.
Abano is set in a beautiful natural landscape, that of colli Euganei and it is a city that offers many places of tourist interest. Abano is situated in an inactive volcanic area and is known as a spa town since the sixth century BC; nowadays it is one of the most famous spas of Europe and the world. In the city there are about eighty hotels, over a hundred swimming pools and sporting facilities such as tennis courts: there are over 250 thousand tourists every year visiting the city for treatments and relaxation.
Very interesting, from a touristic point of view, are Piazza del Sole e della Pace, the Cathedral of San Lorenzo and in the oldest part of town, the Palladian style patrician villas of the seventeenth and eighteenth century. Just outside the city, worth a visit the Shrine of Our Lady of Health in Monteortone, the monastery of San Daniele and villa Gottardo.
Abano boasts also numerous city festivals such as the 'So far so good' festival in late July with shows and concerts, but also, since 2008, a lovely Beer Festival. From Abano, you can reach other wonderful places in a short time such as Padua, Verona and Venice.
Some reasons to choose Montecatini
Montecatini Terme is a town in the province of Pistoia, in Tuscany. Montecatini is also included in an exceptional natural environment, on the Plain of Lucca, and it is, as well as a spa, also an industrial and commercial hub. It is one of the major centers in Tuscany in terms of hotel receptivity, because of the presence of the thermal baths and an intense production.
Montecatini is located in an enviable position from which you can easily reach some of the most beautiful cities of Tuscany such as Lucca, Pistoia and Florence – about forty kilometers away. From Montecatini Alto, at an altitude of 300 meters, you can admire the enchanting Tuscan hills that change color in spring and autumn.
The thermal baths of Montecatini are all gathered in the Parco delle Terme, a place for wellness and peace since Roman times. The most important facility within Parco delle Terme is the Tettuccio, with beautiful Moorish style rooms. Other spa facilities, many of which are in the Art Nouveau style, are the Terme Leopoldine, as well as the Excelsior, Grocco, Torretta and Tamerici centers.
Photo by dMap Travel Guide