Wellness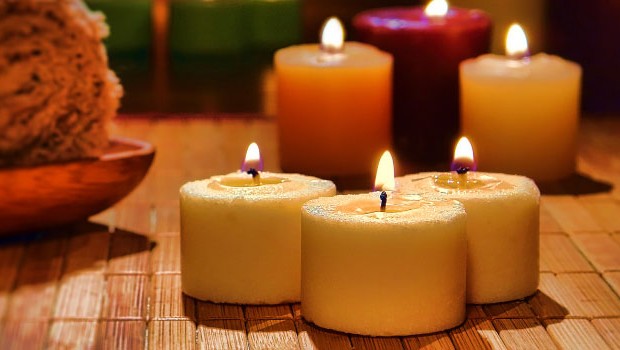 Published on February 22, 2012 | by Daniela
0
Family-Friendly Spas in the Uk
In recent years, spas have become the holiday hotspot par excellence. Although many spas around the world only allow adults in, we would like to choose one country – the UK, to be precise – and introduce you to some hotels and spas which, on the contrary, positively welcome your children too!The opportunity of being pampered, polished and massaged into a state of total relaxation, maybe in environments inspired by the style of ancient Roman baths or Turkish spas, embraced in a truly magic atmosphere, leaving all the rest behind… how to blame those who chose to leave for a day, a weekend, or more, to enjoy this ultimate pleasure?
However, sometimes couples with children avoid these kind of holidays, as most spas won't let kids anywhere near them, pointing out that their clients understandably want to relax in a scream-free zone, or that treatments – rather than some facilities – could harm the little ones somehow…
If only they stopped one second, and thought about how very, very stressed "children's parents" represent a considerable slice of their target market, they would certainly realize how profitable it could be to embark upon a business transformation program, thus making their facilities… family friendly ones!
There is a growing number of spa and resorts in the UK where you can enjoy your perfect spa experience while your kids are having an equally good time. these are meant to be family escapes in some of England's finest facilities, located in wonderful places, from Manchester, to Edinburgh, up to London, of course. Here are the ones we recommend.
Macdonald Hotels and Resorts owns some 40 wonderful hotels across the UK, some 24 of which are family-friendly spa hotels.
Macdonald Berystede Hotel and Spa, Ascot, Berkshire
Along with its 120 well-appointed bedrooms, all lavishly furnished and equipped with every comfort, this hotel also provides luxurious spa treatments for any occasion, from relaxing spa breaks to luxury weekends, offering an impressive range of water spa facilities, a rock sauna and aromatic steam room, according to the principles of "family-friendly holidays," of course… Here, in fact, kids are served food they love and while their parents enjoy relaxation, they are kept busy with fun activities such as special entertainment, activity sheets or bubble baths!
Macdonald Manchester Hotel and Spa, London Road, Manchester
4-star luxury hotel in the heart of the city of Manchester, this modern facility boasts the presence of a world-class spa, a haven of harmony and serenity, hidden away from the hustle and bustle of the city streets. As for all Macdonald Hotels & Resorts, kids have their very own check-in area where they will be welcomed with a fun pack of puzzles, crayons and stickers, so that parents will enjoy their time in total relax.
Macdonald Holyrood Hotel, 81 Holyrood Road, Edinburgh
156 en-suite bedrooms, a Steak and Grill restaurant and a stylish piano lounge for the pleasure of guests. And a luxurious spa, operated by expert therapists who will pamper you with feel-good massages, facials and other treatments, while your children are having their best time ever with someone else!
Studies show that being young doesn't necessarily mean being stress-free, and sometimes just "having fun" is not enough to avoid strain and tension. But now parents can introduce little ones to the benefits of a healthy lifestyle at an earlier age, as more and more spas are providing spa treatments dedicated to teenagers.
With regards to this, apart from the above mentioned spa hotels, we can't miss to mention an excellent stand-alone spa in London, The Sanctuary Spa, worthy of being the queen of spas in the UK, which provides beauty treatments and relaxation packages also for teens, although it caters only for a female clientele.
Just off London's Covent Garden, The Sanctuary Spa features beautiful pools, relaxation areas, an Á la Carte restaurant, and offers unique spa treatments as the Sleep Retreat – for total mind and body relaxation, or the Rasul Experience – to encourage circulation by the use of natural muds. The Sanctuary also offers a special package called "Time for Two," ideal for a mother-daughter day out, which includes the use of the spa facilities for one day plus a spa treatment and a 2 course lunch.
There's a Sanctuary Spa also in Bristol, Richmond and Cambridge, and they are all perfect for mothers and daughters deserving a pure moment of relaxation before getting back to their stressing, ordinary lives.
Treat yourself to a magic holiday of relaxation with your kids: UK is the place!