Italy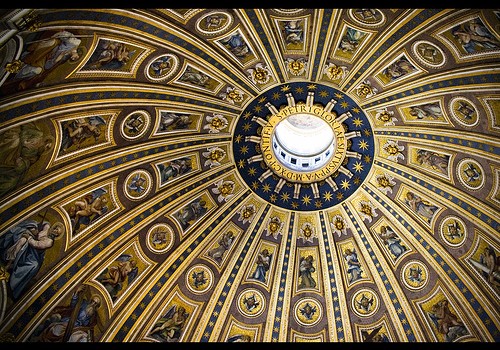 Published on July 26, 2011 | by Andrea Guerriero
0
Perfect Holiday in the Eternal City – Do's & Don'ts in Rome
It's hard to describe Rome in a nutshell. Every street, every corner, every monument tells about its thousand-years long history. A story that starts from a small settlement of shepherds, on the Palatine hill, and from a she-wolf suckling two children as if they were her puppies.
Despite being one of the most beautiful cities in the world, characterized by traffic congestions all day long and expensive shops, the Capital of Italy remains one of the most sought after destinations for visitors from all over the globe. Here are some of the most relevant Do's & Don'ts to enjoy a holiday in Rome at its best.
Of course, we should start from the key-Don't: so DON'T miss the top attractions in Rome: the Colosseum, the Pantheon, the Trevi Fountain, Trastevere district, the main shopping streets – Via del Corso, Via Condotti, Via del Babuino – St. Peter Square and the main churches – including at least the famous "7 churches".
At this point, DO throw a coin in the Trevi Fountain – which means the wish to get back to Rome one day, and DO walk around the Colosseum at night, because with lights on it's even more evocative. If you are willing to visit the Vatican Museums, DO get there very early in the morning. They open at 8.30 am and queues are usually very long.
If you've rented a car, DON'T enter the GRA ring road without first accepting the idea of finding yourself in Arezzo. Seriously, if you don't know exactly where you're going, you are likely to spend most of your day stuck in traffic. Avoid taxis, they are expensive, especially for tourists! Public transport is quite reliable, but DON'T buy metro tickets valid for several days: you will realize that to reach the most important attractions, it will be more convenient to walk on foot.
If you wish to go out for dinner, DON'T choose the area of the Spanish Steps: the quality of the restaurants is not the best and they are also very expensive. Trastevere, for example, is undoubtedly a better choice. In this area, one of the not-to-be-missed restaurants is " Da Cencio La Parolaccia ": standing for "The dirty word", La Parolaccia is the only place in the world where you pay to be insulted, but you will have fun as hell. Find out that In Rome, Not all dishes are created equal!
Rome is said to be the most "stressed" city of Italy, the most caciarona (local dialect for exuberant), and the malicious say that Rome is a whore but somehow, visitors remain punctually enthusiastic and charmed when they come in touch with the magic of this city, so literally eternal…
Who's right?
Photo by orangeacid