Italy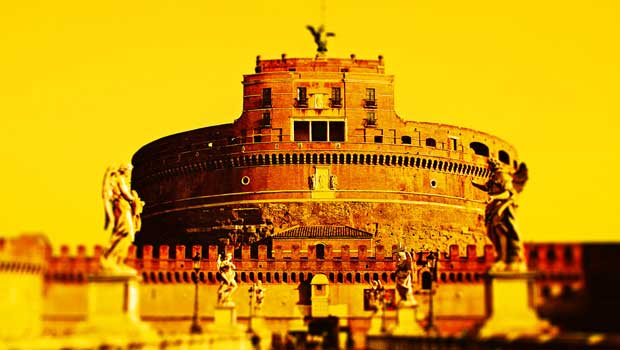 Published on July 10, 2015 | by Andrea Guerriero
1
Summer festivals & events in Rome
Rome is a great place to spend time in the summer – the days are warm, the sunsets late and there's honestly no better place to be outside than when you're surrounded by breath-taking historic landmarks and ruins. It has been rumoured that locals flee the city in the summer, but this is simply not true as there are so many events and celebrations going on that no one wants to miss! Festivals have traditionally played an important part in Roman life – ever since ancient times when religious festivals made up a significant part of the Roman calendar. Whether they were public, private or holy days, celebrations were many and varied. It's still much the same today and the institution of celebrating has been upheld. Whilst the celebrations and festivities might take a different form these days than 2000 years ago, the excitement and anticipation are just as high! If you're visiting Rome in July, August or September, here are some summer highlights and events taking place over the coming months. From historic religious festas, to live music events, here are some of the most talked-about things to do this summer in Rome. If you're looking for ways to experience Rome with the locals, you won't want to miss any of these traditional summer celebrations!
Roma Incontra il Mondo – Villa Ada Festival
June – July 2015 @ Villa Ada, ​Via di Ponte Salario, 28, Roma – http://www.villaada.org/ Villa Ada is one of the most picturesque parks in Rome and welcomes hundreds of picnickers over the summer months, to take in the landscape. As of mid-June, however, there's another reason to climb the hill and walk through the sprawling green meadows and lakes. The Villa Ada Festival is back for another year and it looks better than ever. As well as featuring an impressive line up of international musical talent like CocoRosie, Angus & Julia Stone and De La Soul, the festival also champions Italian musicians and pop favourites. If you're a fan of the whole festival vibe, you can also enjoy longer weekend events such as Roma Brucia and Roma Folk Fest to keep you going from morning 'til night!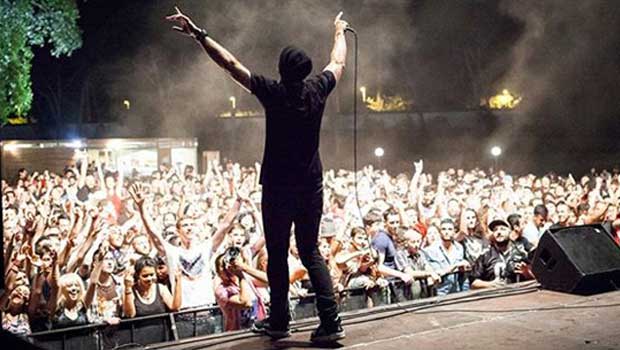 Festa de Noantri
Wednesday 15th July – Thursday 30th July @ Piazza Santa Maria in Trastevere – http://www.festadenoantri.it Festa de Noantri is one of the most humble but religious celebrations of the summer and is really a local festival – so definitely one to see if you want that authentic Roman experience. Typically held in Trastevere, the festival is supported by local residents who take part in a procession and parade the Madonna Fiumarola through the cobbled streets. The tradition started when a wooden statue of the Virgin was said to have been caught in a net by some fishermen, many years ago. The statue was considered an object of veneration and has been paraded through the streets ever since. Nowadays, this is also celebrated with free-flowing wine and food from street vendors for the duration of the festivities.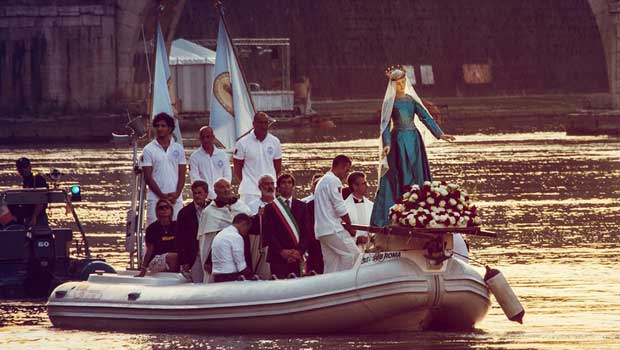 Estate Romana
June – September @ various locations – http://www.estateromana.comune.roma.it/ Many of Rome's main summer events are under the umbrella of Estate Romana. This summer-long event has a packed timetable of films, bands and food festivals spread across the city. If you want to explore the rich programme Estate Romana is hosting, head down to the popular piazze, palazzi and parks to catch a glimpse of what's going on. Most events are free which is handy for those who just want to stop by, just make sure you bring enough small change for the local delicacies and artisanal souvenirs sold at the stalls and stands along the way
Rock in Roma
June – September 2015 @ Ippodromo delle Capannelle – Via Appia Nuova, 1245 – Roma – http://www.rockinroma.com/engl/index.html If you are into good Rock music and want to combine it with a visit to the Eternal city, you should definitely visit the Romarock Festival this summer. The musical event will feature Verdena, Muse, Subsonica, Lenny Kravitz and Linkin Park, among others. The last six editions have hosted about 1.070.000 people and the numbers are growing. This year is a must for Rock lovers and all people with good taste in music.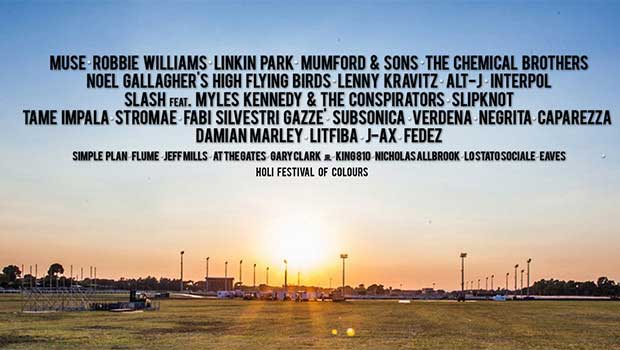 Roma Opera Aperta 2015
23rd June – 8th August @ Terme di Caracalla, Viale delle Terme di Caracalla, Roma – http://www.operaroma.it/eng/index.php The world-acclaimed Roma Opera Aperta is back with an incredible programme to take you through the summer of 2015. Held in the stunning and historic ancient public baths, the Terme di Caracalla were built between 212 – 217 AD during the reign of Emperor Caracalla so you'll can't beat the location for a true historic Roman experience. It's definitely one for your bucket list! The iconic arts festival started in the 1930s and has grown in popularity, this year welcoming the likes of Elton John and Bob Dylan, among other world-class acts. The packed 2015 program also features Madame Butterfly and Pink Floyd Ballet.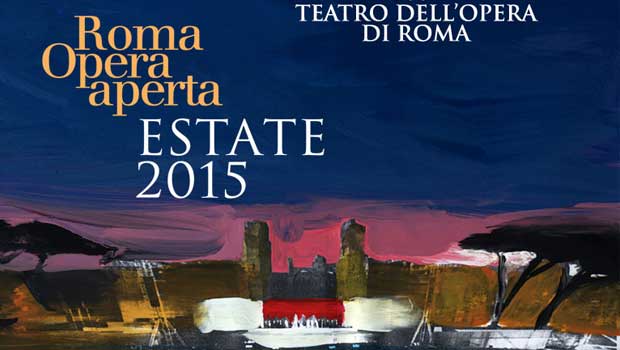 As you can see there is plenty to take part in when you're visiting Rome this summer. Romans love a celebration and festival, whether it's championing international and Italian music greats, feasting on great food and wine or celebrating the lives of the holy saints. Either way, each summer celebration and festival is a unique experience of true, Roman traditions!
---
The cultural experts at OMNIA Vatican and Rome are getting involved in the local festivities and celebrations happening in Rome this summer. The OMNIA Vatican & Rome card is a sightseeing pass which gives holders free entry to top attractions in the city as well as Fast Track Entry – saving over 4 hours! Make the most of your time in Rome with The OMNIA Vatican and Rome Card.