News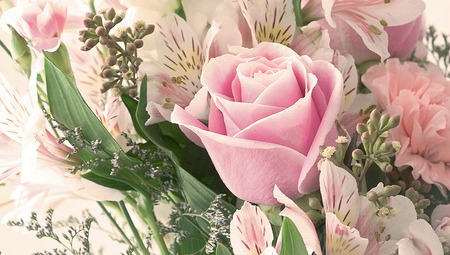 Published on March 7, 2013 | by Daniela
0
Happy Women's Day Girls!
The 8th of March is the International Women's Day. This is an important day, although in recent decades has lost a bit of its 'social significance' being merely reduced to a fiesta. Any sort of celebration is certainly welcome on this day, but sometimes it would be appropriate to stop and spend a few minutes remembering the deep meaning that some incidents have in the history of people.
Especially younger girls, those who get into "the life," they should remember their foremothers' sacrifice to be recognized as having the rights of a person, human beings in perfectly equal dignity with males. We mustn't forget, for example, that only since 67 years, i.e. since 1946, women have the right to vote in Italy. Women in the Isle of Man were the first to be given the right to vote in 1881. The last will be Saudi women, in 2015, but only those over 21 years of age.
The first International Women's Day dates back to March 8th, 1911. Erroneously, the date is related to various historical events, such as the police repression in New York and Chicago in 1857, the terrible fire in a factory in the U.S. in 1911, and finally, March 8, 1917, when a crowd of Russian women demonstrated in favor of the end of World War I.
In reality, there is no historical truth on the date March 8, only the certainty that it was identified as a possible day for an International Women's Conference held in Copenhagen in 1910. And it's only since 1975-77 that March 8 has been recognized by the United Nations as a day to be celebrated around the world.
Our contribution to this moment of reflection on this day, which of course we hope will also be a day of fiesta for all, consists in telling you about the women of some Italian cities. In particular, we have chosen to write about women that live in the places mentioned in our network of Tourist Guides, dedicated to Milan, Florence, the Amalfi Coast and Germany.
We decided to tell about these women in a different way, staying away from stereotypes and clichés, trying, as an alternative, to find in history and in the past similarities with modern XXI Century women. And we've found them.
Milanese Women have five lives, just like that great lady named Cristina Trivulzio Belgiojoso. Cristina's five lives – as peeress, intellectual, revolutionary, philosopher and then happy grandmother – are clear examples of the steps that a modern Milanese woman takes living in this city in the XXI century: teen, hungry for life, hard working mother, thoughtful person about herself and the world, happy woman and aware of her own existence.
Florentine Women are the quintessence of femininity, secure about themselves and their role. And it could not be otherwise for people born and raised in the shadow of History and Culture, women that since the times of Dante were "shameless as Barbarians and Saracens" because they were not ashamed, not at all, of their power of seduction, women with a rebellious spirit, but playful. Two things generally non incidental to Power, which is typically male.
And what about the women who are born, live, grow old and die naturally in the Amalfi Coast? Women devoted to the sea and land, women used to the violence of past invaders, but who developed their self-worth and sense of dignity through their labor in the tuna factories, working with frames, or in the pastures of the Lattari Mountains. The Amalfi Coast women have troubled many artists and celebrities during their stays in the Costiera, thanks to their sensuality and impudence, but especially thanks to their great naturalness in dealing with life.
We dedicated a more historic article to German Women instead, just trying to cite and describe in a few lines the most famous German feminists. It came out naturally, we've just thought about Germany's tremendous contribution to mankind in terms of culture and identity. Indeed, much of the values and beliefs that Germans have bestowed onto humanity, derive from the work of numerous women, feminists, socialist and Catholic heroines.
This is our contribution to March 8th, International Women's Day. Which we hope will be helpful for you to find an opportunity for insight, as well as fun. Because, in the end, let's just say no girl will miss out on it: so enjoy your girl friends evening!
Photo by Muffet