Winter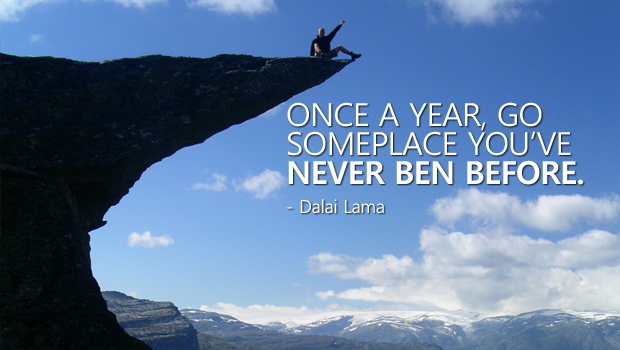 Published on November 7, 2014 | by Andrea Guerriero
1
Winter Wanderlust: 4 Exotic Destinations for the Globetrotters
Winter is back and it's time to get bitten by the travel bug and journey through some of the most beautiful and exotic winter holiday destinations across the world. It doesn't need to be said that winter is one season in which the world appears to be more beautiful than it already is. It is best to take advantage of this season then, and undertake the travels you always wanted to and make the most of them.
One of the greatest predicaments travelers face pertains to picking the perfect destination to head to. The ideal winter destinations will be such that you will feel comfortable and happy even in the chill, and your mind will be at peace even as it wanders through the glory and magnificence of the place.
Whether you're visiting a place close to your hometown or looking to satiate your wanderlust by globetrotting, make sure you choose your destination(s) in accordance with your taste and preferences rather than following tourism trends.
For the uninitiated, however, here's something about the 4 striking winter-vacation spots which will surely feed their fire for going footloose and fancy-free this fall.
Transylvania, Romania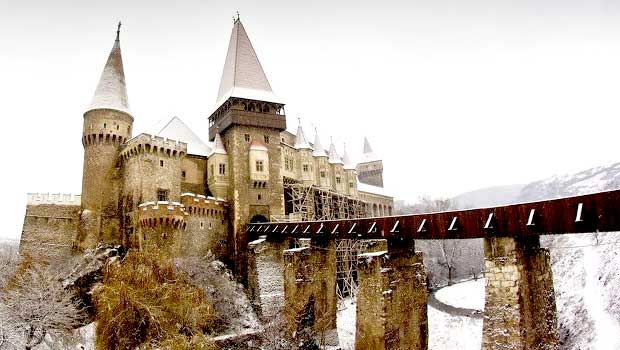 There's something special about Transylvania and it has nothing to do with the region's blood-sucking reputation. And if you thought this place existed only in the imagination of Bram Stoker, rest assured that it is for real. The evil vampires and werewolves, however, are not.
An interesting piece of information about this place – Stoker's 1987 vampire novel was inspired by the real-life stories of Vlad Dracula or Vlad the Impaler, who is said to have skewered up to 80,000 of his foes on long spikes. Despite that, he's hailed as a hero in Transylvania with the Roman tourism board deciding to develop 'vampire tourism' in this underrated and unspoiled land. In fact, so breathtaking is this region, that even Prince Charles has a home here.
Among the attractions that are worth a visit are the remarkable Bran Castle, the glorious Corvin Castle at Hunedoara, the Fagaras fortress (which has been transformed into a museum and library), the Peles and Pelisor Palaces in the Prahova Valley, the Retezat National Park (which houses more than 300 species of flora and 50 species of mammals), the stunning Piatra Craiulai National Park, and the mysterious St. Anna Lake (which is the only intact volcanic lake in Europe).
To experience a surreal winter, do make it a point to visit Sinaia, the 'Pearl of the Carpathians,' and take a ride on the cable cars that can take you up to the towering peaks at 2,000m
Abisko, Sweden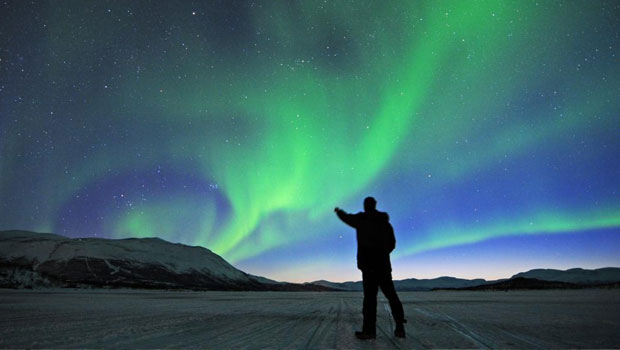 One of the most alluring, but relatively lesser-known places to spend your winter holidays is Abisko. It is a huge national park in Sweden, which is famous for its natural grandeur, Nordic wildlife and winter adventures. It is paradise for nature-lovers as well as thrill-seekers with activities such as skiing, ice-fishing, dog sledding, ice-climbing, and hiking.
The main attraction of Abisko are the Northern Lights. Head to the Aurora Sky Station to view them in all their magnificence and learn more about them. For the romantics, book a gourmet Nordic meal (in advance) to be savored under the Aurora Borealis.
Another fascinating attraction here is the Icehotel, which is built every year and is incredibly beautiful and replete with influences of the native Sami culture. Although it is unimaginably chilly here, no one can deny the beauty and the romance of this place. In fact, there is also a chapel here where people can get married. Even though there are more than 10 ice hotels around the world, it is the Swedish version which can boast of being the original one.
For a truly local experience, visit the Sami village to witness what traditional homes look like, eat reindeer meat, drink coffee around a bonfire, mingle with the natives and you're sure to have a memorable time.
Bali, Indonesia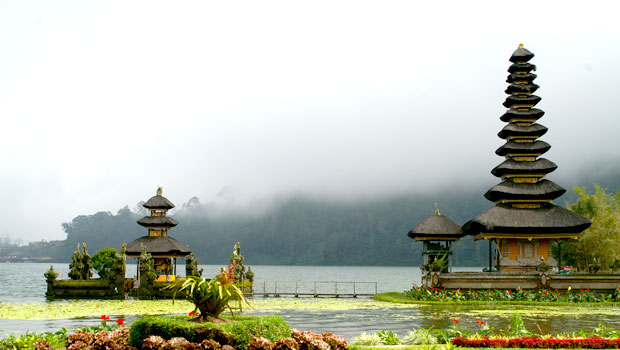 The very well-known Bali is an exotic Indonesian island located between Java and Lombok. If you love beaches and cannot resist them even in the winter months, then Bali is the place for you. Head to Bali for its pristine blue waters, widespread network of coral reefs, black sand beaches and white shores.
Typically, a destination for young honeymooning couples, Bali is gaining increasing popularity with people of all ages, especially among adrenalin junkies. They can often be found rafting through the waters of the Ayung River. Hiking enthusiasts can head to the hills of Penelokan Kintamani and climb to the peak for a stunning view from the top.
Bali is also renowned for its temples. At its southwestern tip is the Uluwatu Temple where visitors can view one of the most magical sunsets imaginable. There is an entry fee and for a little more money, you can participate in a traditional Balinese dance that is performed within the temple premises. Apart from that, there is also the Gunung Kawi temple which dates back to around 1049, and is one of the best places for those looking to do some soul-searching and meditation.
When it comes to Indonesian food, visitors can choose between the traditional restaurants and the westernized ones. Bali is also considered a vibrant party destination, and the nightclubs are loved by locals and tourists. However, it is suggested to avoid wearing ostentatious clothes and jewelry, as you never know when and where the infamous Balinese monkeys will raid your pocket.
Kodaikanal, India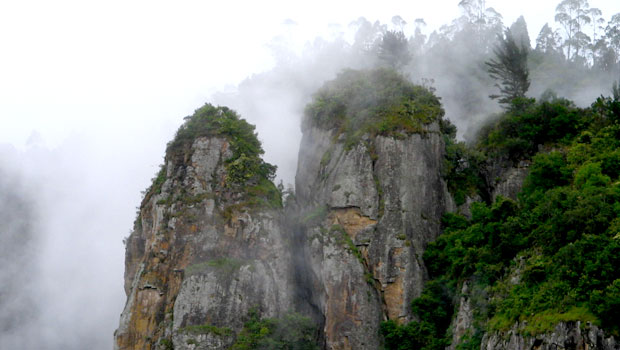 Kodaikanal is one of the most beautiful hill stations located in southern India in the state of Tamil Nadu. It is situated amid the Palani Hills in the Western Ghats at a dizzying height of 7200 feet above sea level. If you're looking to unwind and lose yourself in nature's bounty, this is the place you need to be at.
Kodaikanal, which literally means 'Gift of the forest' is famous for its natural beauty and its dense forests and huge rocks in the wildernesses are particularly well known. Among the many serene and ethereal tourist spots here are the Thalaiyar Falls, Pillar Rocks, Kodai Lake, Berijam Lake, Guna Caves, Kurinji Andavar temple, Dolphin's Nose and the Kodaikanal Solar Observatory. The list is endless.
Winters can get quite chilly here, so do make sure you carry a good amount of woolens to keep yourself warm. Most hotels in Kodaikanal provide a comfortable stay with all the amenities you may need, so there's not much to worry about on that front.
Conclusion
So don't just sit and ponder over where to head this winter. Pick one (or all) of the above sojourns, pack your bags and make it a winter vacation to remember!