Shopping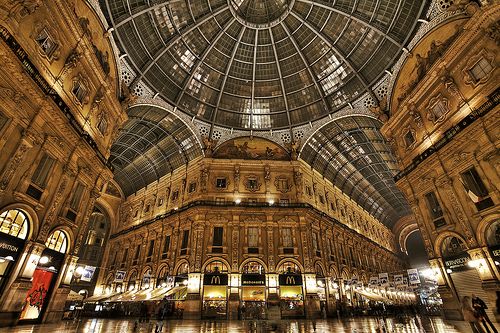 Published on August 17, 2011 | by Andrea Guerriero
0
Welcome to the capital of Fashion: do's & don'ts in Milan
Milan: the Italian city leader in the industrial sector, famous for its fashion and design showrooms. Milan is a city of history, art and culture, in addition to prestigious monuments and museums.  In this city you can find plenty of opportunities to shop, have the famous 'aperitivo milanese', enjoy the Milan nightlife, or visit the city in alternative ways, such as renting a bike or on a bus.

Milan is without a doubt the most happening city in Italy. And once you're there, here is a list of what you should, and shouldn't do.
The first not-to-be-missed thing is DO go to Piazza del Duomo, the symbol of Milan, where you will admire the world's fourth largest cathedral. The gothic style Duomo di Milano, stands on this wonderful Piazza, which itself is beautiful and surrounded by several other monuments such as the Galleria Vittorio Emanuele and several Italian-style Palaces.
Obviously, in the city of fashion, DO go shopping; you can choose from some of the designers boutiques in Galleria Vittorio Emanuele or Via Montenapoleone – where you will find all the local and international luxury brands you can think of, rather than one of the cheaper and more popular stores on the nearby Via Torino, or Corso Buenos Aires.
If you're hungry, DON'T choose the first place on hand to have a snack or for a full meal. Downtown Milan is full of extremely overpriced restaurants and pizzerias, and not even good quality! So opt for venues that are more distant from the centre, or at least check prices and evaluate the quality of the place before having a seat.
Don't walk in the station's area, there's nothing special to see there and it could be pretty dangerous. So if you really have to, just know that this is not exactly the sort of place to have a pleasant walk around, so at least DON'T leave your handbag unattended while you're there, as it is a favorite spot for pickpockets.
If you get bored on Sundays in Milan […], DO drop in at the Fiera di Senigallia in the Navigli area, a lovely flea market that you will surely like; or, if you are a football fan, a match at the San Siro stadium is a not to be missed experience in Milan.
Finally, DO enjoy the city's vibrant nightlife. Every night, thousands of people flock to Corso Como. Here you will enjoy the most trendy clubs and amusing spots, with famous DJ's playing great house and electronic music. Some of the Must-venues include the Tocqueville or the Hollywood, where you can frequently happen to meet one of Italy's hottest footballers, and, as Milan is Italy's fashion capital, it is not rare to see groups of models going wild the VIP area.
Photo by karynsig