Food & Wine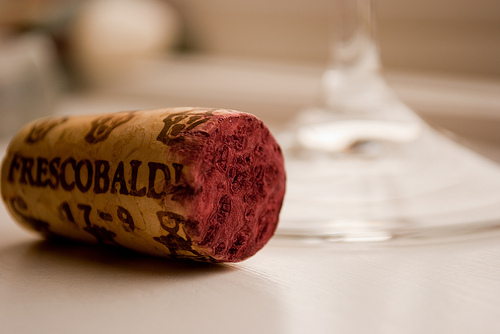 Published on February 20, 2012 | by Elena
0
Vinisud: International Exhibition of Mediterranean Wines and Spirits
From February 20th to 22nd, 2012, Montpellier, France, will host the 10th edition of biannual VINISUD, International Exhibition of Wines and Spirits from the south of France and the Mediterranean countries. This event is renowned as the professional exhibition of the world's leading wine region, that is, the Mediterranean.
Wine is as old as civilization and has had a great impact on shaping it. Mainly delivered throughout the Mediterranean by ancient Greeks, and later the Romans, wherever they went to conquer this region, they also took their wine, and vines to produce it.
Over the centuries, wine has continued to play a major role in the economy of the Mediterranean, also thanks to its strong, traditional kinship ties with the region.
ViniSud, held every two years, has established itself as one of the best-attended events in the world of wine. Some 1700 exhibitors from around this Region, which accounts for 52% of global output, gather at ViniSud to present their products and their latest trends to an international public, bringing all the assets of the world's leading wine-growing region, together in one single place.
Of course, amid tastings, flavors and aromas, ViniSud is a perfect business platform. The event is relevant especially for those who work in exports. Buyers, wholesalers, wine stores, restaurateurs, but also wine experts, sommeliers and journalists come from 65 different countries to meet and make business with exhibitors, winegrowers, and wine cooperatives. The 2010 edition welcomed 33,000 visitors and 1,650 exhibitors, including French producers from Languedoc, Roussillon, Provence, Rhone Valley, South West, Corsica, but also producers from Spain, Italy, Portugal, Tunisia, Turkey, Morocco, Algeria and so on.
Over 3 days, this year, visitors will have free access to tastings of more than 2,500 products, and they will enjoy master classes led by renowned sommeliers like Gérard Basset OBE, and Olivier Poussier. As we've said, this is also a great opportunity for exhibitors to showcase new trends, indeed it is possible to find here all the producers' latest innovations in terms of production methods, logistics and sales, thereby introducing new markets to Mediterranean wine.
Organized by Country, Region and Appellation, ViniSud provides a real guided tour of the wine-growing regions of the Mediterranean. One of the key elements to wash down the Mediterranean diet is… wine! Check it out! By the way, don't miss out the several collateral activities and OFF events revolving around ViniSud.
The event takes place at Parc des Expositions de Montpellier, 9am to 7pm on the first two days, 9am to 5pm the last day. In order to facilitate contact, a well developed on-line business meetings service allows buyers to make advance appointments with exhibitors. For this, and any other information, you can visit VINISUD official website.
Photo by derekGavey