Sport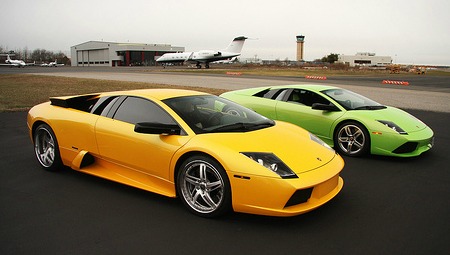 Published on March 20, 2012 | by Elena
0
Avignon Motor Festival: vintage cars and much more
Avignon, set on the Rhone River, is one of the three major cities of Provence, along with Arles and Marseille, and was selected "European City of Culture" in 2000. But despite the wonderful beauties it treasures – including the famous Palais des Papes, the celebrated Pont d'Avignon and the delightful (especially to the palate!) Rue des Teinturiers – Avignon remains one of the major industrial city in southeastern France, so where else could a major Automobiles & Motorcycle trade show such as "Avignon Motor Festival" take place, if not here?
The 10th edition of the Avignon Motor Festival will be held in the city's Parc des Expositions (Exhibition Centre,) on Friday 23rd and Saturday 24th from 9:00 a.m. to 7:00 p.m. and on Sunday 25th from 9:00 a.m. to 6:00 p.m. This trade show has become the biggest event of its kind in all of France, and is mainly dedicated to those passionate about all machines and locomotion categories from all eras.
An exciting and varied program awaits lovers of classic and vintage cars who flock to the Avignon Motor Festival as every year, which includes auctions, a fashion show, a rally, a spare parts exchange section and much more.
Over a total exhibition area of 50,000m² – of which 27,500m² is indoors – 2,000 collection vehicles will be displayed, 360 exhibitors will present their latest products and services, 138 clubs will be featured and some 40,000 visitors will be wandering through the 12 halls to attend an amazing event, in this picturesque French town which aims, in the end, to one simple concept: offering a genuine festival to its visitors.
You will find out the latest developments in motoring and browse the classic car collections. Besides, you will get in touch with the latest products, services, technologies and trends. This year's edition pays a special tribute to the genius of two men: Ettore Bugatti and H.J.S Morgan, on the occasion of the centenary of the creation of these two legendary brands.
One exhibition hall will be entirely devoted to antique motorcycles, collection trucks, tractors, boats, aviation. You will enjoy a classic motorcycle show, and lots of other events and entertainment.
Tickets are 11 Euros for adults, 8 Euros for children aged 12 to 16 and clubs. Free entrance for under 12.
Free parking is provided for exhibitors and visitors alike.
Photo by Damian Morys Foto