Festival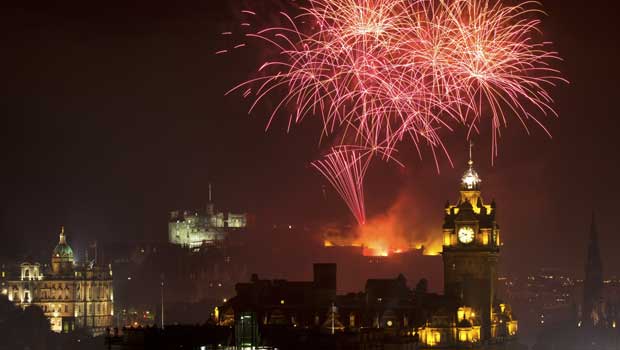 Published on December 19, 2014 | by Pamela Mitchell
0
Traditional Scottish Festivals and Celebrations
Scotland is lucky enough to be an area of incredible natural beauty and can be proud of its rich history and tradition which is why I have recently started exploring some of options available to people visiting the country. Having been born and raised in Scotland, it would seem that I took for granted what many people from all around the world travel thousands of miles to enjoy and that is why, a couple of years ago, I decided to start taking advantage of what was on my own doorstep.
I have discovered not only some great festivals and events but also the wonderful communities that hold them. That is why I want to encourage some of you to see what Scotland has to offer and above that, take advantage of what's on around you. Of course Scotland has things like the Edinburgh Festival, the Military Tattoo and T in the Park which pull in crowds and tourists and entertain a great many thousands but more about them later, I want to start you off with how I began, on the tiny Island of Easdale.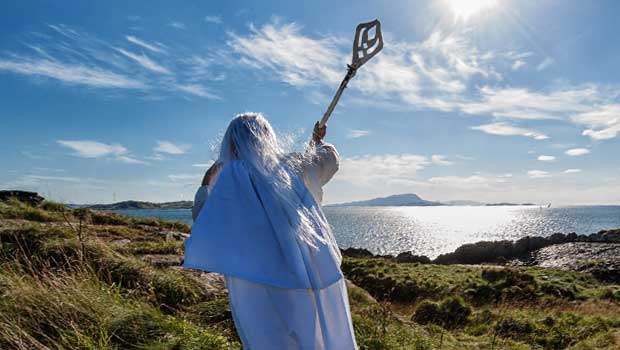 It was by chance that I came across the competition but before I knew it myself and my friend were entered into the World Stone Skimming Championships, held on the last weekend of September annually. We had read about it online and decided to have a bit of fun and it turned out to be a great decision.
We arrived at Ellenbeich, a small, picturesque Scottish village that faces the island of Easdale, and it was here that we set up camp before catching the small ferry which takes you the few hundred metres over to Easdale. The fun begins the night before with entertainment being held in the Easdale Island Community Hall including a band and a raffle with some interesting prizes to say the least. It was this hall that also holds the registration for the event.
On the day of the event there is a real buzz as the local community pull together to host a really enjoyable day. Food, drink and festivities are enjoyed throughout the day at the community hall while spectators line the quarry watching the competitors throw. Needless to say my own effort wasn't world record but I definitely got caught up in the spirit of the day and decided from there that Scotland was worth investigating.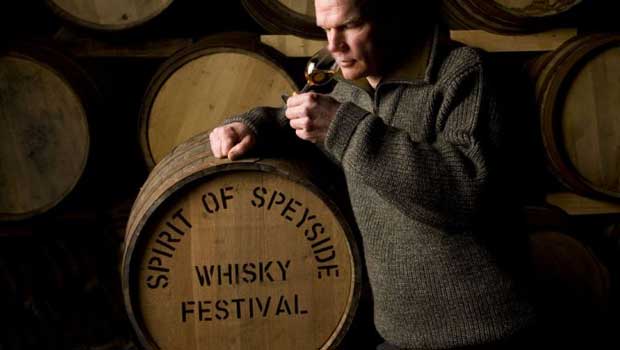 The next event I want to tell you about is the Spirit of Speyside Whisky Festival. I couldn't talk about Scottish culture and history without raising a dram to one of Scotland's finest exports and this event running from the end of April into May should be enough to whet anyone's appetite.
The Speyside region takes in the North East of Scotland and this is part of the reason we decided to go. After looking about for travel deals that coincided with Scottish events we found train tickets to Aviemore. Renowned for its skiing, we noticed how close Aviemore was to the region and booked up.
We had been a little wary that it might be full of whisky snobs with spectacles perched on the end of their noses but the whole atmosphere could not have been more welcoming. By the end of it we were actually starting to realise the differences in the different whiskies and with over 400 events in the festival there is plenty to explore.  There were a number of distilleries that we visited including The Macallan, Glenlivet, Glenfiddich, Glen Moray  and Cardhu to name a few. The impression that we got from the whole festival was that no matter your level of Whisky knowledge there is plenty for you to do.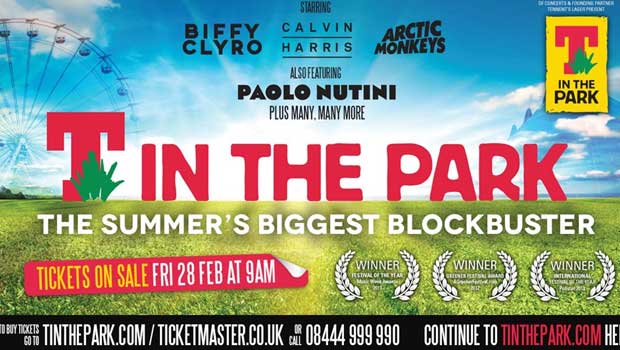 Next is something that we brushed past earlier and you will have no problem finding out about, T in the Park. T in the Park is Scotland's biggest music festival and has been running since 1994 attracting some of the world's biggest bands. The big news for the coming year though is not the bands that will be headlining but the location.
Originally held at Strathclyde Park before moving on to Balado, the 2015 event will be hosted at Strathallan Castle in Perthshire. It will be interesting to see how this change of location is received with many festival veterans getting to know and love the old Balado site. Personally speaking, as long as the bands are good I think the unbeatable Scottish festival atmosphere will still be there.
Having been a regular at the festival I would recommend either packing light or taking a sledge to carry all of your things because the car park and bus drop off points were quite a walk from the camp site. I am not too sure how this will be at the new site but it might still be a good idea.
Another great tip is to either buy a newspaper with stage times or you can buy an official guide that you can wear around your neck. Going into the festival with an idea of who is on and when will make sure you don't miss anyone you really want to see. Remember that if someone extremely popular is playing in a tent there is a chance that it could reach full capacity and they can stop people getting in so plan well in advance.
Finally, we can't talk about festivals in Scotland without mentioning the Edinburgh Festival. I have been lucky enough to soak up the atmosphere on more than one occasion and what I love about it is that you can walk down the Royal Mile without any plans and speak to the different acts and performers who are out on force promoting their shows. We found that the restaurants and bars were all extremely busy so booking for meals is a good idea, especially if you have tickets for a show and don't have much flexibility with your time. We also found that after the shows tended to finish there were some great ghost tours around the city, be warned, they can be a bit spooky.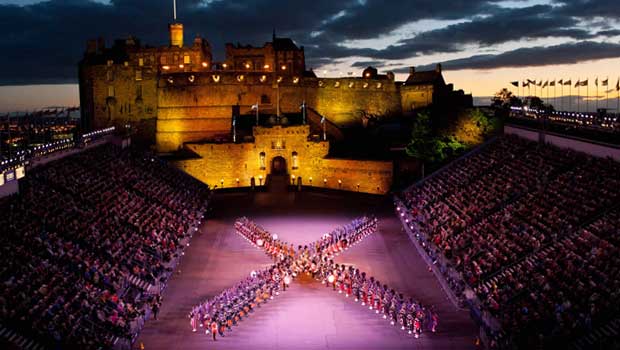 Another great aspect is the incredible street performers from musicians and singers to dancers and magicians, Edinburgh is the place to be if you want to be entertained over the summer. Throw in the fact that the Military Tattoo is held at the same time up at Edinburgh Castle and you will not be disappointed to have made the trip through to the capital. The Military Tattoo sees military displays from British, Commonwealth and international teams and bands in one of the biggest events of its kind worldwide.
The Military Tattoo runs around the same time as the Edinburgh Festival so it can be worthwhile planning in advance as it tends to sell out pretty quickly. We also had the foresight to take a bag with blankets in them because, even though it's the summer, the temperature can drop a bit at night and you are quite exposed in the makeshift arena at the Edinburgh Castle esplanade.
This is just a brief look at a few of the interesting things that happen in Scotland all year round but I would implore you to get out and investigate what is happening near you.