Exhibitions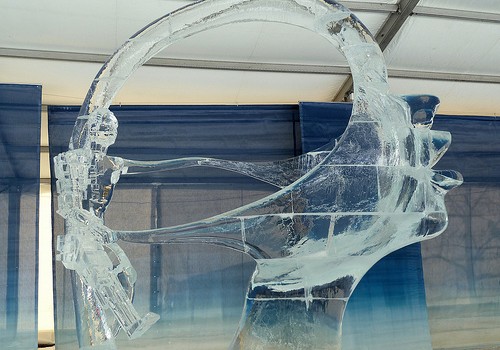 Published on January 13, 2012 | by Daniela
1
Valloire International Ice Sculpture Contest: Ice and Snow become art
The biggest resort in the Maurienne Valley, precisely located on the Galibier Pass, one of the highest in France, Valloire sits between Les Tres Vallées and the Italian border. It's the highest traditional village resort in France and is made up of three areas, Le Sétaz – excellent as intermediate runs, Le Crey du Quart – very sunny, and Valmeinier – perfect for experienced skiers, offering something like 150km of ski runs.
As it retains a real French atmosphere, with scenic surroundings and quintessential little shops, Valloire looks so wonderful and it is, especially for enjoying skiing while relaxing.
If you are being in France in this period, Valloire is something you shouldn't miss. Reason number one is that every January, this place hosts the world-famous international Ice Sculpture Contest, followed shortly after by a similar, still amazing, Snow Sculpture Contest.
7 Countries in the world usually organize such international contests, among which Harbin (China), Fairbanks (Alaska) and Ottawa (Canada). At its 21st edition this year, the Ice Sculpture Contest of Valloire will run from January 17th to 20th: 4 days, during which visitors will enjoy artists at work, day and night, on ice sculpted works of unparalleled beauty. The sculptures will be on display in the hamlet Les Verneys, in front of the Galibier, two km away from Valloire, until Friday 20th, at 3 pm. Following, a public vote and a prize giving event. The contest will close with a musical and light show, a torchlight descent, and a fireworks show.
The 29th International Snow Sculpture Contest, instead, will take place January 24th to 27th. The other six countries organizing the event are: Canada, China, Italy, Japan, Swiss, and U.S.A. You can watch the artists working the snow, instead of ice, and the final prizes include, among others, an international jury's prize and a public's prize.
Hundreds of spectators are attracted to Valloire to see the sculptures which have included everything from a giant Gandhi head to Greek mythological creatures in the past.
The international works selected this year include names such as "La Maison du Voyeur" or "My dad is stronger than your dad" for the Ice Contest, rather than "Girl on a Sphere" or "Odalisque" for the Snow Sculpture Contest… we are all so curious to see what is going to be created… but works are in progress now, and no news are left out, so we just have to wait till then!
Photo by Gord Bell