City Breaks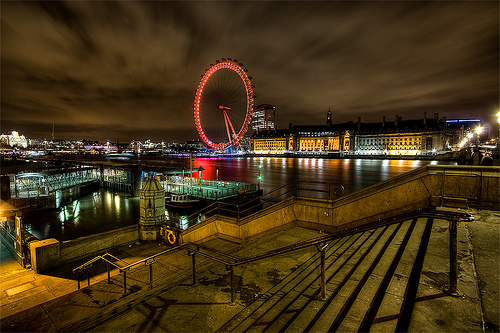 Published on January 19, 2011 | by Francy
0
Valentine's Day in Old Lady Europe
Valentine's Day is a great opportunity to spend a memorable weekend in the name of love. But what to do? Where to go? Where to bring the beloved to spend three days of passion? The destinations in Europe are many, because the Old World is the ideal place for those who want to live with joy their 'pain of love'.

Paris, Venice, Vienna, Prague, the Baltic capitals, as well as Rome, Barcelona, Moscow, London and Amsterdam are great places where to embrace beloveds and declare endless love. In all European capitals, there are extraordinary travel offers for Valentine's Day, with special discounts and visits to sacred places of Love.
In Paris, you can stroll along the Seine, the Champs-Élysées and the Latin Quarter. In Venice, along the Calli and Campielli (streets and squares), on the trail of the best lover ever, Giacomo Casanova, and on the gondolas along the canals.
In Vienna there are kisses on the Graben, the pedestrian street in the city centre, or in the beautiful gardens of Schönbrunn. In Prague you can fall asleep in an embrace in one of the romantic and old-style hotels available in every street corner. In the Baltic capitals, Tallinn, Vilnius and Riga, you will walk in fairy-tale landscapes, between Art Nouveau and Baroque buildings, clubs and restaurants where to rest by candlelight.
In Rome you will throw coins in the Trevi fountain to make a wish for eternal love, or run hand in hand on the steps of Trinità dei Monti. In Barcelona, Love has become an institution, from February 14th, 2011 Valentine's Day is a non-working day, with parties, meetings and events throughout the city. In Moscow, the cold forces lovers to hug while admiring the architectural wonders overlooking the Boulevard Ring (Bulvarnoe Koltso) that is within the Garden Ring (Sadovoe Kolco).
In London and Amsterdam, Valentine's Day is always frenzy, fun, clubs, restaurants and nightclubs, but also markets and theaters, from Shakespeare to the opera and avant-garde musicals.
Whether you choose the most romantic city or the most frenetic, Happy Valentine to all of you!
Photo By Nyahah