Food & Wine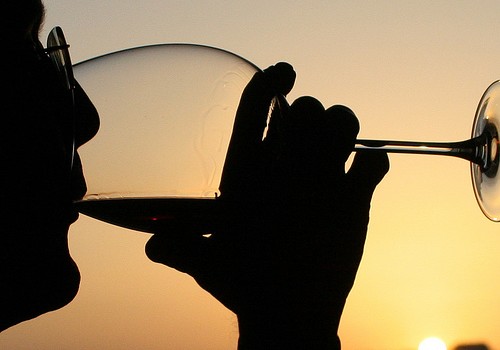 Published on September 6, 2011 | by Andrea Guerriero
0
Sicily Vacation: have a great drink on the Island of Wine
Sicily, warm people and sturdy climate, or maybe the contrary… Sicily, where the wine culture has ancient roots and stems from the devotion of ordinary people tied to their generous land.
The Phoenicians introduced it on the island, the Greeks turned it into art, the Arabs just didn't ban it and the Normans brought it back to its former glory. Today as yesterday, the skillfulness of winemakers, the mild climate even in winter, the hot dry summers, poor rains and the constant sea breeze is the favorable combination of factors that contributes to the creation of high quality grapes.
Red, white, dessert wines, grappa and spirits: these are the autochthonous wines of Sicily, the cutting edge in the food industry of the region, which represent the highest winemaking heritage at the national level.
In addition to the pleasure of tastings, wine and tour operators now want to offer visitors the thrill of truly amazing, so-called "strade del vino" (wine routes).
These are fascinating journeys through the landscapes, the farms, the doc vineyards and wineries which the Regional Institute of Vine and Wine proposes to take guided by a 'wine tour guide'. Expert sommeliers introduce visitors to the sites, the tastes and all the "behind the scenes" that lead from grapes to bottling, in an organized trip that does not neglect the museums, historic neighborhoods and architectural treasures that are not lacking even in the most remote of Sicilian towns.
But which are these wines? Which these places? There are several possible routes. From Alcamo wine, rather than the quality white varieties along the routes of Ansonica or Inzolia grapes, covering the towns of Agrigento, Mazara del Vallo, Sciacca and Monreale. Marsala is the undisputed kingdom of the homonymous and prestigious Marsala wine (sweet, semi-dry or dry), already popular in the nineteenth century.
Moving east, you cannot miss a tour through the cellars around Mount Etna, to learn about the great Etna wines, in its varieties Etna Rosso (from Nerello Mascalese and Nerello Cappuccino grapes), and Etna Bianco (Minnella, Catarratto or Carricante grapes), the first Sicilian table wine to obtain, in 1968, the DOC designation.
And finally, down to the deep South, to appreciate the Nero d'Avola, nowadays among the highest quality wines, which is produced in Caltagirone, Modica, and Ragusa but mostly Noto, the baroque capital of the world, and Syracuse, the most important Greek city of the fifth century BC, areas where also the fine, golden yellow Moscato wine is produced.
Fascinating, heady Sicily. The island of wine awaits you in any season to tell its story between a historic site – often belonging to the most ancient of times – and a good glass of real wine.
Photo by jenny downing