United Kingdom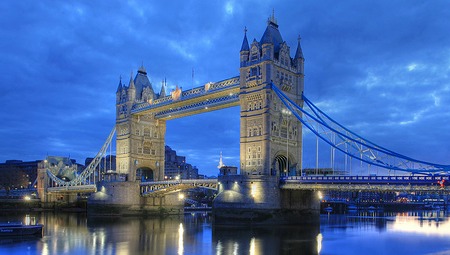 Published on November 7, 2012 | by Daniela
0
Unseen Tours: London from the homeless perspective
Needless to say, you can visit London once in a lifetime or a thousand times, and it will never stop offering new perspectives from which to admire a building, new places to watch the sunset or new corners of history and tradition. However, London hides a face that few people know, which can be revealed though, for example, by experiencing an unusual tour of the city: we're talking about Unseen Tours, guided by… homeless people.
London is huge, it's immense. Perhaps the best way to get the most of your stay is to visit the city through thematic tours. You can choose among museum tours, history tours, Sports venue tours, cruises on the Thames… Or, why not, choose one of the 5 "Unseen Tours" with homeless people giving an alternative view of London's landmarks.
The idea was developed by Sock Mob, a volunteer network which meets once a week to offer help to the homeless. The initiative invites tourists and Londoners alike to see the city from a different perspective, as a group of homeless will be your tour guide for one day, through five different routes that show you London like you've never seen it before.
Rain or shine, they will be there to accompany visitors on their tours that depart on Fridays at 7pm, or Saturdays and Sundays at 3pm. For those who decide to take part in the London Bridge route, the meeting point is Tooley Street. A fascinating journey through Southbank along the Thames and in the streets near the bridge. If you're intrigued by street art or love Shakespeare, the Shoredicht route is the perfect choice, between London Borough of Hackney, while for Charles Dickens' fans, there's a tour around his beloved district: Covent Garden. Exclusive atmospheres and wealthy middle class neighborhoods await participants in the tour of Mayfair. A Brick Lane tour rounds up the offer, with a pleasant journey from Hoxton Square, to the less crowded streets towards the Spitalfield Market.
In addition to the usual tourist attractions, these homeless guides share with their audience glimpses of their street life. Uniquely, the tours interweave with their own stories and experiences, thus introducing a new social consciousness into commercial walking tours.
The guides work for themselves, keeping the 60% of the £5 to £8 per person cost of the tour (participants, including tourists, students, Londoners and even corporate groups, choose for themselves what they pay,) with some cash being reinvested in the enterprise in the form of a monthly travel card or mobile phone top-up.
The point of the tours, says co-organiser Lidija Mavra, is to, "present [homeless people] in a very different light so that people can see them as having something to offer." The long-term goal, is to make Unseen Tours "a replicable model in other cities", she says. It would be nice, so good luck!
Photo by Anirudh Koul