Shopping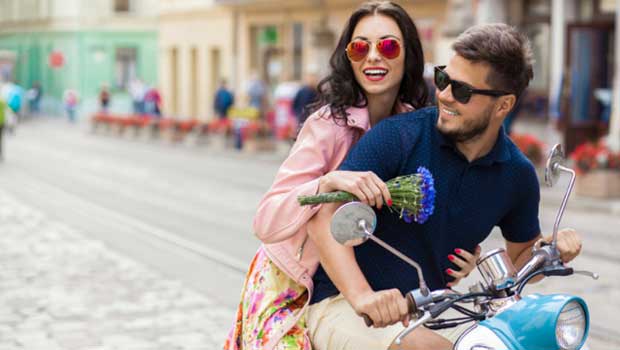 Published on January 11, 2018 | by Andrea Guerriero
0
The ultimate travel gear for a stylish trip through Europe
From the haute couture of Paris to the Scandi-inspired chic of Berlin, through the catwalks of Milan to the streets of London— Europe is all about fashion. As any aspiring fashionista will know, taking in the atmosphere and aesthetics of Europe´s most celebrated cities is a rite of passage, and anyone interested in the world of fashion is likely to return again and again. However, looking good as you travel from place to place is another thing entirely and, for anyone looking to explore the sartorial splendor of the continent, moving from city to city in style is a must. What you pack will very much depend on the season and your chosen destination, so keeping this in mind is the best way to ensure you look great but still have everything you require for a comfortable trip. Here then, we look at a few essential elements to help make your trip through Europe comfortable without sacrificing your own, unique look.
Luggage
Before you even begin to think about what you're going to pack, you need to make sure you have a suitably stylish suitcase for the journey. The Rimowa Bossa Nova Multiwheel is a great place to start, with the classic, jet-green polycarbonate and diamond stitch plush interior combining to create a striking case that will truly catch the eye. However, the Bossa Nova Multiwheel offers much more than just appealing aesthetics. Including a 2 Flex-Divider system, add-a-bag holder and TSA combination lock, you can count on this case to provide easy organization and security in equal measure.
Clothing
There's one simple rule when it comes to packing the right clothing when traveling— and that is to pack plenty of layers rather than large and bulky items. Striking the right balance between style and substance is very important, especially when you only have a limited amount of space in which to store your garments. Wherever you are heading, and in whatever season, a carefully chosen selection of clothes, that is versatile enough to be worn in any combination, will help keep you looking sharp without weighing down your luggage. Uniqlo is a great place to begin your search, offering lightweight fabrics that will keep you warm in winter or cool in summer while still looking great.
Footwear
Choosing the right kind of shoes is always tricky when you embark on a journey. After all, style and comfort don't always go hand in hand when you are traveling. However, Bensimon appears up to the challenge, and their range of tennis shoes look fantastic while also providing comfort and support for long days on your feet. Lightweight and easily packed in your suitcase, there is a huge range of colors and styles available—for both men, women, and kids—to help you match your shoes to your favorite outfits.
Tech
These days, real style is much more than just the clothes on your back and the sneakers on your feet. From the beauty of modern smartphones to the sleek lines of a great pair of headphones, tech is as much a part of our outfit as any other accessory. However, fulfilling the rubric of both form and function with undeniable style is the new Apple Watch. Not only does it bring a futuristic aesthetic to your wrist but the many useful apps, plus the ability to use it as a slimmed down communication device to make calls and send SMS, make it indispensable while on the road. Oh, and it also works as a traditional watch, so there's no excuse to miss your flight home.