Shopping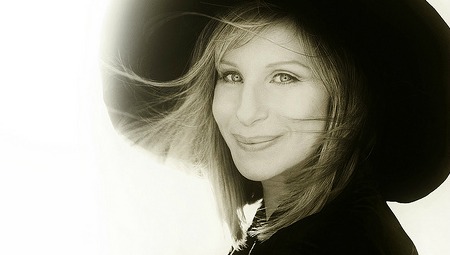 Published on March 29, 2013 | by Daniela
0
London Vogue Festival: when Passion becomes Fashion
Needless to say, London's events calendar is always very busy, especially as warmer weather approaches! British Vogue has announced the return of the Vogue Festival for 2013 in association with Vertu, a British-based luxury mobile-phone manufacturer. The event, in its second edition this year, once again brings together the fashion industry's leading companies and creative talents, and will take place next April 27th and 28th.
Following the great success of its inaugural event last year, this two-day fashion event will be held at the prestigious Queen Elizabeth Hall at Southbank Centre.
London Queen Elizabeth Hall is the second largest concert hall on the Southbank Centre site, the latter being in turn one of the most popular areas of the city with both tourists and locals due to the amazing amount of famous venues, landmarks like the London Eye and the Tate Modern, and entertainment available along a scenic walk on the banks of River Thames.
And right here at this exclusive venue, famous designers, photographers, celebrities, models and fashion editors will give a unique insight into their lives and work for a whole weekend next month. A unique opportunity to step inside the glamorous world of Vogue, where guests will enjoy a series of talks, debates, makeovers, workshops, and other special activities strictly related to fashion, of course.
Readers, who are in the words of Vogue editor Alexandra Shulman "part of the unique appeal of this event," have the chance to see and hear the people whose talent is reflected in the pages of their favorite magazine, surrounded by a cool, trendy environment. In other words, the Vogue Festival gives everyone who is passionate about fashion, the arts and luxury brands, a behind-the-scenes glance at a fashion and lifestyle magazine that defines itself as "the ultimate fashion authority" which "has been setting the standard for more than 100 years, delivering the latest in beauty, style, culture, health, fitness, and celebrities."
During the event, appearances will be made by great celebrities and designers of the likes of Victoria Beckham, Livia Firth, Mario Testino, Donatella Versace, and many more. Tickets for the festival, which is once again sponsored by mobile phone company Vertu, are on sale since last February. Prices start at £30 and are available here. Seats are allocated so early booking is recommended.
And then, when the party's over, take some time for a stroll along the Thames to admire the view, check out the unique street performers and enjoy the pubs, shops and restaurants along the side of the walk, as this is the time when Southbank becomes most popular with visitors, when the warm weather arrives and there's nothing better than a romantic, relaxing, engrossing, first rather than the umpteenth walk along one (and just one!) of the most fascinating sites of London.
Are you planning to visit London and participating in Vogue Festival? Check out our hotel deals in London!
Photo by JCT(Loves)Streisand*